Stadler Fellowships
The Stadler Fellowships offer poets who have recently completed an MFA in poetry the opportunity to receive professional training in arts administration and literary editing. The fellowships are designed to balance the development of professional skills with private time to complete a first book of poems. The Stadler Fellows assist for twenty hours each week in the administration of the Stadler Center's programs and the editing of West Branch, Bucknell's nationally distinguished literary journal. They also serve as staff members in the Bucknell Seminar for Undergraduate Poets in June. The one-year fellowships provide a competitive stipend, health insurance and housing.
Each of these one-year fellowships carries with it a stipend of at least $32,000 and health benefits. Since this is a residential fellowship, we expect fellows to live in the immediate Lewisburg area, to hold no other teaching, graduate study, or fellowship obligations, and to participate fully in the life of the Bucknell literary community during the fellowship period.
The 2019–20 Stadler Fellows are Noah Baldino and Maggie Millner.
Several recent Stadler Fellows have published books or received other honors subsequent to their fellowships, including Will Schutt (Westerly, Yale Prize for Younger Poets); Jamaal May (Hum, Beatrice Hawley Award, Alice James Books), Carolina Ebeid (You Ask Me to Talk About the Interior, Noemi Press), Justin Boening (Not On the Last Day, But On the Very Last; National Poetry Series, Milkweed ), Chet'la Sebree (Mistress, New Issues Poetry Prize), E.G. Asher (Natality, Noemi Press), and Monica Sok (A Nail the Evening Hangs On, Copper Canyon).
In fall 2020, the Stadler Center will accept applications for the 2021-22 Stadler Fellowships.
Current Stadler Fellows
Noah Baldino
Noah Baldino is a queer trans poet and editor. Their poems and reviews can be found in Poetry, Kenyon Review, Black Warrior Review, Indiana Review and elsewhere.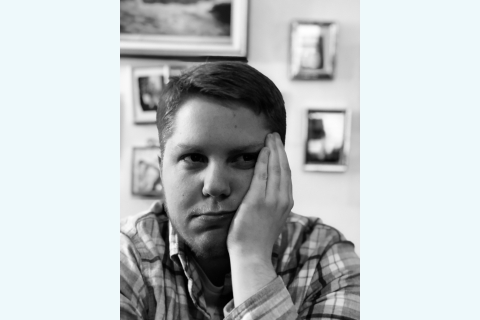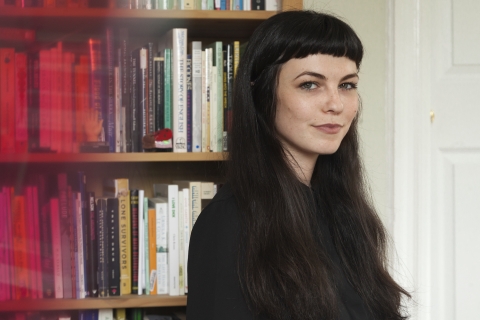 Maggie Millner
Maggie Millner, 2019-20 Stadler Fellow, is a poet and teacher from rural upstate New York. Her poems have appeared in The New Yorker, Ploughshares, Gulf Coast, The Iowa Review and elsewhere and she has received awards and fellowships from The Cincinnati Review, Narrative, Poets & Writers, the Fine Arts Work Center and the Sewanee Writers' Conference. Maggie holds degrees in creative writing from NYU and Brown and teaches in the Writing Program at Rutgers University.
Related Event
Poetry Reading with Noah Baldino and Maggie Millner : Tuesday, Sept. 10 at noon in Walls Lounge (ELC 231); buffet lunch provided
This event is FREE and open to the public.
View the full list of Stadler events.
Former Stadler Fellows
2018-19 Leslie Sainz and Jan Verberkmoes
2016-18 David Winter
2016-17 Monica Sok
2015-16 Emily Means
2014-16 Chet'la Sebree
2013-15 Justin Boening
2012-14 Carolina Ebeid
2011-13 Jamaal May
2010-12 Diana Park
2009-11 Will Schutt
2008-10 K. A. Hays
2007-09 Erinn Batykefer
2005-07 Betsy Wheeler
2003-05 Rebecca Warner
2001-03 Ron Mohring
1999-2001 Michael Carlin
1998-99 Kathy Murphy
Stadler Center for Poetry & Literary Arts