Sojka Visiting Poet Series
The Sandra and Gary Sojka Visiting Poet Series was established in 1995 through the generosity of Gary Sojka, who served as Bucknell University's president from 1985–95, and his wife, Sandra. The Sojka Visiting Poet Series brings a distinguished poet to Bucknell for a visit each fall. In addition to presenting a reading, the Sojka poet meets in an informal venue with students and other members of the Bucknell community.
Poets are chosen by invitation only; the Stadler Center for Poetry does not accept applications for this position.
2019-20 Sojka Visiting Poet
Ada Limón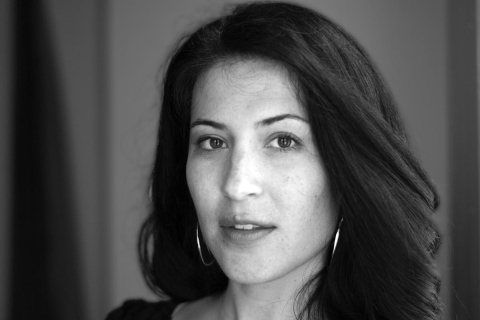 Ada Limón is the author of five books of poetry, including The Carrying, which won the National Book Critics Circle Award for Poetry and was named one of the top 5 poetry books of the year by the Washington Post.
Her fourth book Bright Dead Things was named a finalist for the National Book Award, a finalist for the Kingsley Tufts Poetry Award, and a finalist for the National Book Critics Circle Award. She serves on the faculty of Queens University of Charlotte Low Residency M.F.A program, and the online and summer programs for the Provincetown Fine Arts Work Center. She also works as a freelance writer in Lexington, Kentucky.
Check out other Stadler Center events
Former Sojka Visiting Poets
2018-19 Anne Carson
2017-18 Carolyn Forché
2016-17 Jane Hirshfield
2015-16 Cole Swensen
2014-15 Kendel Hippolyte 
2013-14 Marilyn Hacker
2012-13 Naomi Shihab Nye
2011-12 Tony Hoagland
2010-11 Carl Phillips
2009-10 Baron Wormser
2008-09 Adam Zagajewski
2007-08 Robin Becker
2006-07 Cornelius Eady
2005-06 Philip Appleman
2004-05 Elizabeth Alexander
2003-04 Stephen Dunn
2002-03 Maxine Kumin
2001-02 Paul Muldoon
2000-01 Robert Pinsky
1999-00 Eavan Boland
1998-99 John Haines
1997-98 Lorna Goodison
1996-97 Donald Justice
1995-96 Ellen Bryant Voigt
Stadler Center for Poetry & Literary Arts