Innovate Bucknell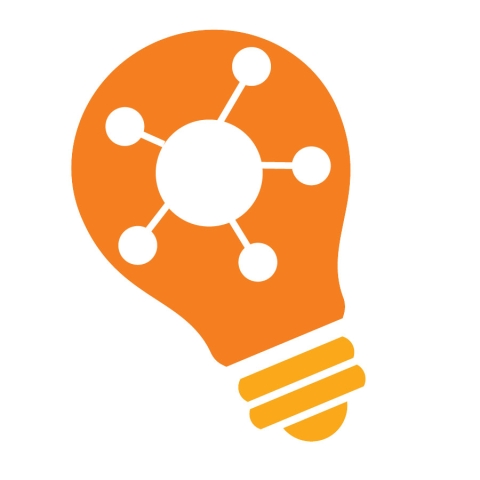 Innovate Bucknell is a series of engaging educational and networking opportunities for students, faculty, alumni, parents and friends to celebrate and share their interest, passion and knowledge in entrepreneurship and innovation at every stage of life and career.
Upcoming Events
Open to all Bucknell majors and class years.

Applications due Dec. 2 on the BRIDGE.

Cost: $1,300 per student with financial aid available

For the second year, Freeman College of Management is offering a spring break experience for students — across all majors and class years — who are interested in data analytics, technology and innovation to travel to Silicon Valley and San Francisco, Calif. Students will have the opportunity to learn about organizations and from professionals who work in these areas, particularly those who surround themselves with data to make business decisions. During the day, the students will visit with alumni and employers and participate in a number of cultural and networking events in the evenings. 

Interested students should apply on the BRIDGE by Dec. 2 with a resume and a statement of interest under Silicon Valley Trip and complete this form.

Contact Missy Gutkowski, director of experiential programs, Freeman College of Management, at mmg019@bucknell.edu with questions.

Scott Brighton '89, CEO of Aurea Software, is hosting an evening to bring together local alumni and out-of-town Bucknellians attending the SXSW conference. This event is filling up quickly and space is limited so be sure to claim your spot today!

The Entrepreneurship Summit will help you highlight and hone your own entrepreneurial spirit through expert advice. The half-day event will highlight Bucknellians sharing pro tips about finance, data analytics, leadership, strategy and their own successes and failures that helped shape them into experienced professionals.

Bucknellian, attorney and advocate Kathy Vizas '79 will be joined by Dan Berelowitz, CEO and founder of Spring Impact, and Devin Hibbard, CEO and founder of Street Business School, for a discussion on social entrepreneurship, global leadership and commercial franchising principles they've successfully applied to the social sector.
Recent Events
Named one of the "smartest people in technology" by Fortune, serial entrepreneur Marc Lore '93 returns to campus to discuss the current state and future of ecommerce and his keys to business success — which includes radical transparency, gamification and financial savviness. Marc graduated from Bucknell in 1993 with a bachelor of arts in business management and economics. Discussion to be moderated by President John C. Bravman. 

Marc Lore '93 Bucknellian story

Presented by the Center for Career Advancement, our inaugural Industry Spotlight series features healthcare industry experts. This student learning experience will feature workshops, and panel and roundtable discussions highlighting the following speakers: 

Lori Lehman, Ph.D, '79, Vice President, Gilead Sciences
Lauren Hughes '02, Director of Development, Breastcancer.org
Paul Booth '92, Section Head, Biomedical Systems, Memorial Sloan Kettering Cancer Center 
Scott Afzal '04, President, Audacious Inquiry 
Sarah Haflett '01, Director and Research Leader, Health Research Institute, PwC 
Professor Dan Cavanagh, Founding Director, Ciffolillo Healthcare Technology Inventors Program at Bucknell University
Dr. Catherine O'Neil, Bucknell University Student Health Medical Director
Dr. Robert Doms '81, M '81, Pathologist-in-Chief, Children's Hospital of Philadelphia, Professor of Pathology and Laboratory Medicine, Perelman School of Medicine, University of Pennsylvania
Laura Crawn '00, Senior Director, Government Programs Market Strategy and Support, Express Scripts
Laura Jenkins '88, Genetics Counselor, University of Pittsburgh Medical Center 
Dr. John Comerci '84, Surgical Oncologist, Director of Gynecologic Oncology, UPMC Passavant Hospital, Associate Professor, University of Pittsburgh Medical Center 
Tejal Raichura '09, Manager, Innovations and Research, Center for Telehealth, Geisinger Health System

One of the most daunting tasks facing an investor is the voluminous data available for analysis. Some of these data are structured and normalized, but a large body of data is available in the form of text such as SEC filings, news, tweets and more. Professor Kate Suslava, accounting, explores the evolution of the analysis of text in finance and accounting.

Held each fall, Bucknell's annual BizPitch Competition gives students the opportunity to launch their own enterprise from right here on campus, with help from entrepreneurship experts, with a panel of alumni judges.

Data pushes and pulls our lives in both visible and invisible ways. Professor Evan Peck, computer science, explores how to both see and communicate data to empower people.

This one-day summit is designed for Bucknell students – all majors and class years –  to learn from and engage with leaders and innovators in the Silicon Valley area.

The summit, to be held at Menlo Country Club, Woodside, Calif., will be followed by an offsite reception until 6:30 p.m. 

See more details and sign up here by December 10th

Contact the student leaders with questions:

Kat McDonald '20, Markets, Innovation and Design Major, kgm010@bucknell.edu
or
Molly Teresi 21, Psychology Major, mkt006@bucknell.edu
University Advancement
Hours
8:30 a.m. – 4:30 p.m.