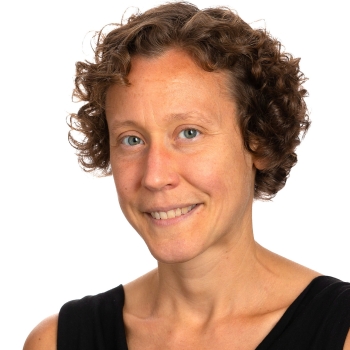 Katrina Nousek
Visiting Assistant Professor of German Studies and Comparative & Digitial Humanities
About Katrina Nousek
Katrina L. Nousek is a Visiting Assistant Professor of German and Comparative and Digital Humanities at Bucknell University. She writes and teaches about contemporary transnational German culture with a focus on futurity, time, and intersectional subjects in narratives of migration in Europe. Her current book project, No Time for the Future: Postsocialism and Globalization in Contemporary German Literature, examines subjectivity and grammars of utopia in literary German-language migration narratives about real-existing socialism and its legacies.
Educational Background
Ph.D., German Studies, Cornell University
M.A., German Studies, Cornell University
B.A., History and Literature, Harvard University
Research Interests
Concepts of time and futurity
Migration and Transnationalism in literature, media, and the arts
Postcommunist/postsocialist cultures
Intersectional subjectivities
New Media
Narrative Studies
Teaching Interests
20th- & 21st-century German literature & culture
Postwar & contemporary literature
Comparative humanities
Cultural narratives of migration & transnationalism
Gender and Feminism(s)
Visual culture
Environmental humanities
Selected Publications:
"Writing Precarity in the Book Industry: Globalization in Heike Geißler's Saisonarbeit (2014)." Writing for the B-Side: German Literature Beyond the Bestseller List. Eds. Rachel Halverson and Ben Schaper. (Chapter Forthcoming with Berghahn, 2024).
"Dismantled Monumentality: Capturing Postsocialist Erasures in Berlin." German Studies Review 45, 2 (2022): 307-327.
"(Re)constructing Heimat: Intermedial Archives in Alexandra Saemmer's 'Böhmische Dörfer' and Saša Stanišić's Vor dem Fest." Tales that Touch: Migration, Translation, and Temporality in Twentieth- and Twenty-First-Century German Literature and Culture. Eds. Yasemin Yildiz and Bettina Brandt. De Gruyter, 2022. 233–256.
"'Zweige, Nadeln, Dreck': Dwelling on the Social in Simple Storys by Ingo Schulze." Ecologies of Socialisms: Germany, Nature, and the Left in History, Politics, and Culture. Eds. Eli Rubin, Scott Moranda & Sabine Moedersheim. Peter Lang, 2019. 275–294.
Further Information