Thursday, Oct. 17, 7:30 p.m.
Weis Center
Critically acclaimed vocalist and songwriter, actor and dancer, Kat Edmonson has played major stages across the United States, Europe and Japan. She's appeared in major motion pictures, performed on radio and television and released four groundbreaking albums to date. Her newest album, Old Fashioned Gal, is out now on Spinnerette Records.
Old Fashioned Gal was entirely written and produced by Edmonson with associate production by band member and drummer Aaron Thurston.
The album follows Edmonson's critically acclaimed 2014 release The Big Picture, which debuted at No. 1 on the Billboard Heatseekers, No. 1 on Contemporary Jazz Chart and No. 2 on the Total Jazz Chart.
Ticket Information
Adults: $20
Seniors 62+ and subscribers: $16
Youth 18 and under: $10
Bucknell employees and retirees (limit 2): $10
Bucknell students (limit 2): $10
Non-Bucknell students (limit 2): $10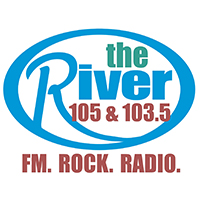 Weis Center for the Performing Arts