Air Play
FAMILY DISCOVERY – CONTEMPORARY CIRQUE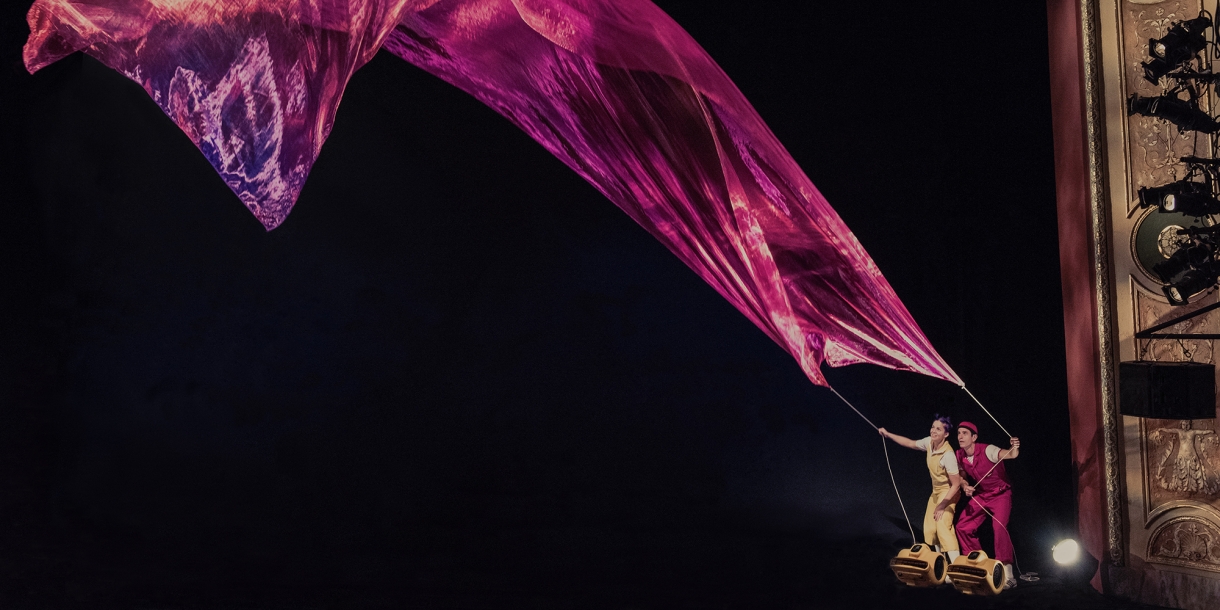 Friday, Oct. 1, 7:30 p.m.
Weis Center Auditorium
Suggested for ages 4+
Run time: 60 minutes, no intermission
The creation of husband and wife team Seth Bloom and Christina Gelsone, Air Play merges their circus and street theater performance art with the sculptural artistry of Daniel Wurtzel. Circus and science collide in a gorgeous homage to the power of air. Flying umbrellas, larger-than-life balloons, giant kites floating over the audience and a huge snow globe will make audience members gasp in wonder and laugh until it hurts. Air Play is a visual poem using no words. It lives on the edge of definition: part comedy, part sculpture, part circus, part theater. To audiences around the world the wonder and discovery of Air Play are bold reminders of childhood and growing up. With visual images seemingly sewn from the sky, Air Play's poetic ode to friendship brings to life the very air we breathe.
Ticket Information
Adults: $20
Seniors 62+: $16
Youth 18 and under: $10
Bucknell employees and retirees (limit 2): $10
Bucknell students (limit 2): $10
Non-Bucknell students (limit 2): $10
• Gary and Sandy Sojka
• This engagement of Air Play is funded through the Mid Atlantic Tours program of Mid Atlantic Arts Foundation with support from the National Endowment for the Arts.
Contact Details
Weis Center for the Performing Arts