Friday, Nov. 12, 7:30 p.m.
Weis Center Auditorium
BalletX produces original choreography that expands the vocabulary of classical dance for all audiences. As Philadelphia's premier contemporary ballet company, BalletX unites distinguished choreographers with an outstanding company of world-class dancers to forge new works of athleticism, emotion and grace. 
Founded in 2005 by Christine Cox and Matthew Neenan, and now under the direction of Cox as artistic and executive director, BalletX challenges the boundaries of classical ballet by encouraging formal experimentation while preserving rigorous technique. The company is committed to producing new works of the highest quality and integrity that bring the combined visions of choreographers and dancers to life and cultivate in audiences a collective appetite for bold, new dance.
While at the Weis Center, BalletX will perform four works: Matthew Neenan: Increasing, Caili Quan: Fancy Me, Amy Seiwert: It's Not a Cry and Nicolo Fonte: Steep Drop, Euphoric.
Ticket Information
Adults: $25
Seniors 62+: $20
Youth 18 and under: $15
Bucknell employees and retirees (limit 2): $15
Bucknell students (limit 2): $10
Non-Bucknell students (limit 2): $15
Special rate for youth dancers:
$10 for youth under 18 who are taking dance classes at local dance studios.
Use code PhillyDance (not case sensitive) as the Coupon Code at checkout on Bucknell.edu/BoxOffice to access the $10 rate for the student AND the accompanying parent or guardian (adult or senior 62+).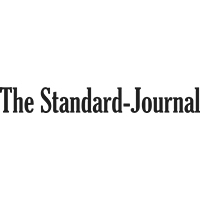 Karl Voss and Chanin Wendling and family
Contact Details
Weis Center for the Performing Arts