Tuesday, Feb. 8, 7:30 p.m.
Weis Center Auditorium
Since forming in Boston in 2009, Nashville-based string band Della Mae has established a reputation as a charismatic live act comprised of some of the finest players in bluegrass, Americana and beyond. 
Originating from different musical backgrounds and from diverse U.S. and Canadian states, each member brings distinct elements that make Della Mae such a beloved band. Together they have a completely original style — sensitive yet assertive, intense yet playful, steeped in tradition yet undeniably current. 
They were International Bluegrass Music Association's Emerging Artists of the Year in 2013, Grammy nominees in 2014 for their debut album on Rounder Records, named among Rolling Stone's 10 Bands to Watch in 2015 and have since traveled with the U.S. State Department to over 18 countries, spreading peace and understanding through music. 
In May 2016, after six years of extensive touring, Della Mae took a break from the road. Each member took time to regroup, to pursue individual passions and projects, to regain footing and to reflect on what they had just done — individually and together. Now, Della Mae is embarking on a new chapter. 
Headlight, Della Mae's first full-length album since their 2015 self-titled effort, matches its raw intensity with unbridled joy. In the making of Headlight, Della Mae has claimed a more daring sense of freedom than they'd ever allowed themselves before. Boldly breaking genre convention, the band fully embraced the album's potential as a platform for change, delivering a collection of songs that, at turns, is fearlessly personal and powerfully resonant.
Ticket Information
Adults: $20
Seniors 62+: $16
Youth 18 and under: $10
Bucknell employees and retirees (limit 2): $10
Bucknell students (limit 2): $10
Non-Bucknell students (limit 2): $10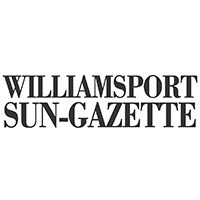 Glenn and Raquel Alexander
Contact Details
Weis Center for the Performing Arts