Wednesday, Nov. 3, 7:30 p.m.
Campus Theatre, 413 Market Street, Lewisburg
Laura Wortman and Kagey Parrish, together known as the Americana duo The Honey Dewdrops, have long felt the push and pull between their original roots in the Appalachian mountains of Virginia and their current home in Baltimore. It is the sound of their harmony-soaked songs, blended with the tones of guitar, banjo and mandolin and in the group's songwriting, that the beautiful and hard realities of today are reflected. Artistically, Wortman and Parrish are inspired by American folk and traditional music and their sound expands on that style and showcases the dynamism and intimacy of musical duos. 
The Honey Dewdrops have released six albums and toured internationally since 2009, with over 1,000 shows under their belts on stages such as the one on the Prairie Home Companion as well as at Merlefest, Celtic Connections (Scotland) and the Bluegrass Jamboree (Germany). The duo's latest collection of songs, Anyone Can See, was released in March 2019. Baltimore Magazine said "…their sincere, stripped-down songwriting is just the kind of music we need more of." Wortman and Parrish are working on a new recording project that is set to release in late 2021. 
Ticket Information
Adults: $20
Seniors 62+: $16
Youth 18 and under: $10
Bucknell employees and retirees (limit 2): $10
FREE for Bucknell students
Non-Bucknell students (limit 2): $10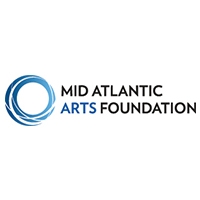 This engagement of The Honey Dewdrops is funded through the Mid Atlantic Tours program of Mid Atlantic Arts Foundation with support from the National Endowment for the Arts.
Contact Details
Weis Center for the Performing Arts