Polish Wieniawski Philharmonic Orchestra
Thursday, Feb. 17, 7:30 p.m.
Weis Center Auditorium
Principal conductor: Wojciech Rodek
Tomasz Ritter, piano soloist In September 2018 Ritter became the 1st Prize winner of the 1st International Chopin Competition on Period Instruments in Warsaw. In 2011 he won the 9th International Competition of Young Pianists "Arthur Rubinstein in memoriam" in Bydgoszcz, also receiving the Prize of Aniela Młynarska-Rubinstein and Ruby Pin of Arthur Rubinstein for artistic personality.
The Polish Wieniawski Philharmonic Orchestra was founded in December 1944, but its beginnings go back to numerous chamber and solo concerts given by musicians who, after World War II, established ties within Poland. The repertoire and artistic considerations as well as the joy of making music together led to a premiere chamber music concert Feb. 10, 1945. This concert provided the momentum for an orchestra and a classical music gala May 18 of the same year — the first symphony concert in post-war Poland. Since then, the Polish Wieniawski Philharmonic Orchestra has gone on many concert tours.
More recent performances in Italy, Switzerland, Spain, Sweden, Germany, South Korea, Denmark and Ukraine were acclaimed both by the critics and the public. The orchestra has participated in numerous international festivals and Franco Ferrara Conductors' Seminar in Siena, Italy.
The group is the largest music institution in eastern Poland. It is enjoyed not only by local music lovers, but also by cosmopolitan Polish and international patrons alike. The Polish Wieniawski Philharmonic Orchestra offers symphony concerts, recitals, and organ and chamber music soirées, performed by the most prominent Polish musicians and internationally acclaimed artists.
While at the Weis Center, the orchestra will perform Brahms: Variations on a Theme of Haydn • Chopin: Piano Concerto No. 2 • Beethoven: Symphony No 5. 
Ticket Information
Adults: $35
Seniors 62+: $28
Youth 18 and under: $25
Bucknell employees and retirees (limit 2): $25
Bucknell students (limit 2): $10
Non-Bucknell students (limit 2): $25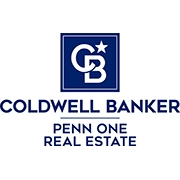 Contact Details
Weis Center for the Performing Arts