Ronald K. Brown/ EVIDENCE
Community Movement Class
Thursday, April 7, 5:30 p.m.
Weis Center Atrium
The artists will host a free, one-hour community movement class. All are welcome to attend.
Performance
Friday, April 8, 7:30 p.m.
Weis Center Auditorium
Founded by Ronald K. Brown in 1985 and based in Brooklyn, N.Y., EVIDENCE focuses on the seamless integration of traditional African dance with contemporary choreography and spoken word. Through its work, EVIDENCE provides a unique view of human struggles, tragedies and triumphs. Brown uses movement as a way to reinforce the importance of community in African American culture and to acquaint audiences with the beauty of traditional African forms and rhythms. He is an advocate for the growth of the African American dance community and has been instrumental in encouraging young dancers to choreograph and to develop careers in dance.
While at the Weis Center, the ensemble will perform the works "Grace" and "Mercy."
Ticket Information
Adults: $25
Seniors 62+: $20
Youth 18 and under: $15
Bucknell employees and retirees (limit 2): $15
Bucknell students (limit 2): $10
Non-Bucknell students (limit 2): $15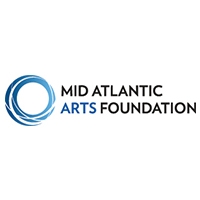 This engagement of Ronald K. Brown/EVIDENCE is made possible through the ArtsCONNECT program of Mid Atlantic Arts Foundation with support from the National Endowment for the Arts.
Contact Details
Weis Center for the Performing Arts