Sonia De Los Santos
FAMILY DISCOVERY — WORLD MUSIC & FOLK
Saturday, April 2, 1 p.m.
Weis Center Auditorium
Suggested for all ages
Free pre-performance kids activities sponsored by the Bloomsburg Children's Museum from 12-1 p.m.
Sonia De Los Santos was born with a smile on her face (that's what her mom says) in Monterrey, Mexico. In 2007 she started touring the world, singing in English and Spanish, playing guitar and jarana, and lighting up the stage with the Grammy Award-winning group Dan Zanes and Friends. 
In 2015 she released her first solo family-music album, Mi Viaje: De Nuevo León to the New York Island (Parents' Choice Foundation Gold Award Winner), a collection of songs that reflect her experiences growing up in Mexico, moving to another country, learning about other cultures and, in the process, feeling closer to her own heritage. 
De Los Santos was nominated for a 2019 Latin Grammy with her second family-music album, ¡Alegría!, and has been hailed by Billboard as "one of the Latin children's music artists you should know" and Best Latin Children's Music. She has performed with her band in renowned venues and festivals such as the Lincoln Center, Carnegie Hall, Lollapalooza, Austin City Limits, Getty Museum, Smithsonian Folklife Festival and many more.
In 2020, De Los Santos launched En Casa con Sonia, an online musical series recorded from her home, and in 2021, she debuted ¿Qué Pasa, Sonia?, a new radio segment featuring some of her favorite songs at Sirius XM's Kids Place Live.
De Los Santos is getting ready to release her third album, Esperanza, a bilingual collection of songs that explore hope; looking back at individuals' journeys, cherishing their cities and homes, being grateful for one another, dreaming of a better future, marveling at nature and finding the light within each person.
Ticket Information
Adults: $10
Youth 18 and under: $5
Bucknell students: Free
No discounts may be applied.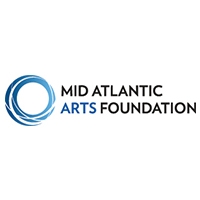 This engagement of Sonia De Los Santos is funded through the Mid Atlantic Tours program of Mid Atlantic Arts Foundation with support from the National Endowment for the Arts.
Contact Details
Weis Center for the Performing Arts