Concessions
Christy Mathewson Stadium, Sojka Pavilion & Holmes Field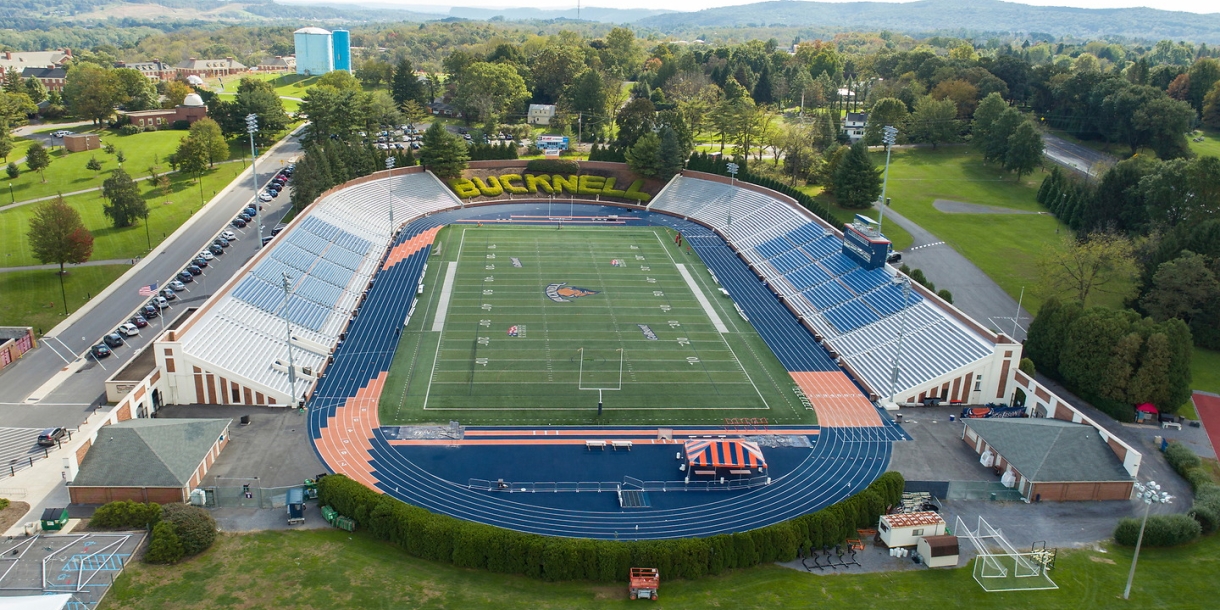 Bucknell University Dining Services operates concession stands during home sports games. Local boosters and organizations assist in running the concession stands as part of their fundraising efforts, so all purchases made at campus concessions help support local groups.
A Special Item for Each Event
Soccer Games
Holmes Heater:A hot dog wrapped in a flour tortilla, stuffed with jalapenos, cheese and bacon, then deep fried and drizzled with queso.
Football Games
Nacho Blitz: Tri-color tortilla chips topped with pulled beef, queso cheese, jalapenos and scallions.
Basketball Games
Bison Basket: Fresh-cut fries topped with cheese, bacon, scallions, ranch dressing and hot sauce.
Traveling Taco: A bag of Fritos topped with seasoned ground beef, lettuce, sour cream and salsa.