The Flying Bison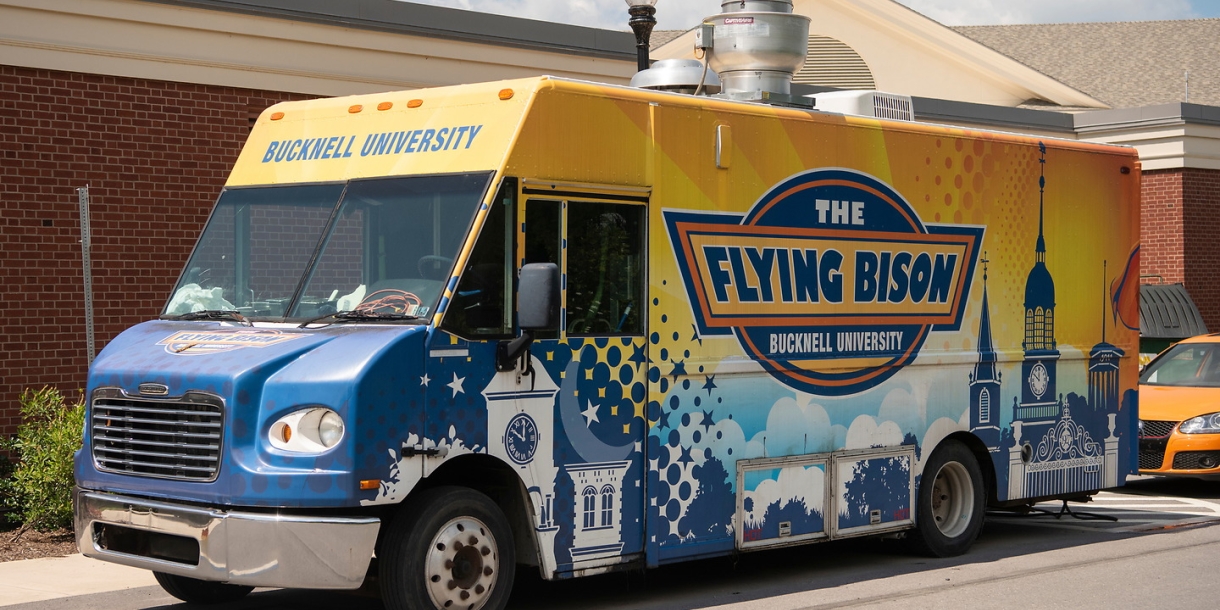 The Flying Bison, or "Flyson," is Bucknell's food truck, serving up take-away eats designed for students on the go. 
On Wednesdays, Fridays and Saturdays, find us at the parking lot along Moore Avenue for a rotating menu of late-night bites.  
Location and Hours of Operation
Regular fall semester hours begin Monday, Aug. 23.
Late-night service

Moore Avenue parking lot
Wednesday, Friday and Saturday: TBA
Contact Details
Dining Services
Location
Elaine Langone Center, 1st floor