The Flying Bison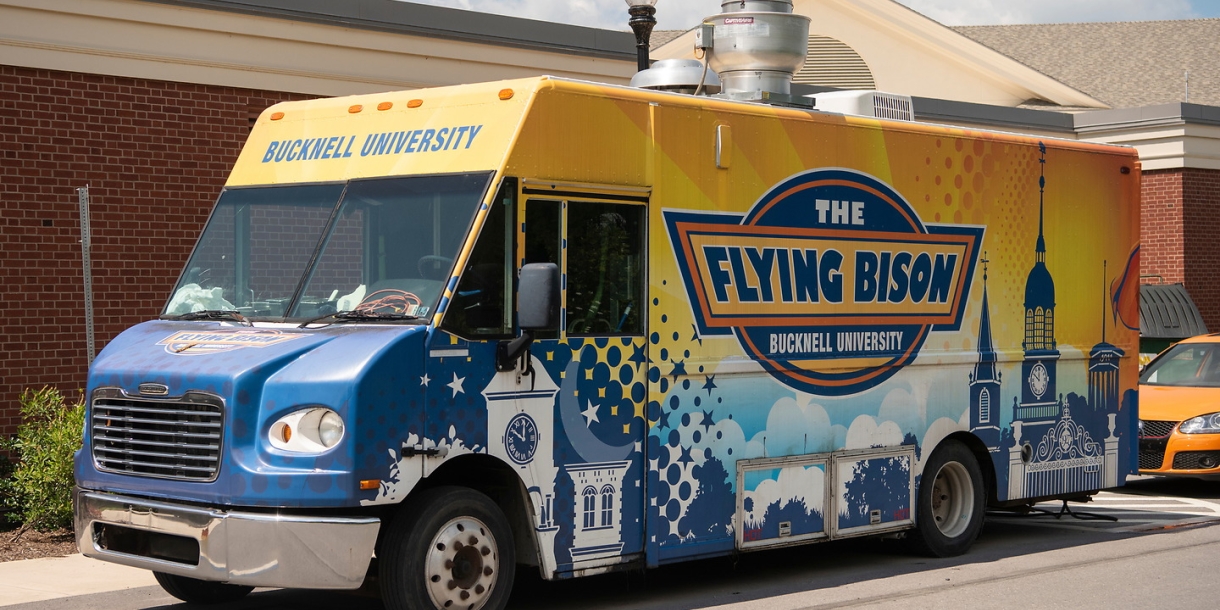 The Flying Bison, or "Flyson," is Bucknell's food truck, serving up take-away eats designed for students on the go. 
During the day on weekdays, find the Flyson outside Hildreth-Mirza Hall to grab a hot or iced coffee and a quick bite on your way to or from class.
On Fridays and Saturdays, find us at the parking lot along Moore Avenue for a rotating menu of late-night bites.  
Location and Hours of Operation
Note: The Flying Bison will be closed until fall 2021.​​​​​​​ 
Late-night service

Moore Avenue parking lot
Friday and Saturday: midnight–3 a.m.