Move-in
Bucknell's Fall 2020 move-in procedure will look and feel very different from previous years, and everyone's cooperation will be critical. 
Please review the following information carefully with your family.
COVID Testing Requirements
All students must have two negative COVID-19 tests to be permitted to move into their residence hall and/or attend in-person classes. If you have not received two negative test results, you will have the option to be tested on campus before moving in or to obtain your own test (subject to certain restrictions). Find more details about both options here.
What to do if your second COVID test hasn't arrived
---
Arrival Dates
To ensure that you can move into your residential space in a timely manner while maintaining social distance, move-in takes place by appointment. 
Available move-in dates (by appointment only):
Wednesday, Aug. 12: First-year students
Thursday, Aug. 13: First-year students, sophomores, juniors, seniors, transfer students
Friday, Aug. 14: First-year students, sophomores, juniors, seniors, transfer students
Saturday, Aug. 15: Sophomores, juniors, seniors, transfer students
Sunday, Aug. 16: Sophomores, juniors, seniors, transfer students
Tuesday, Aug. 18: Students whose negative COVID test results arrive late
Wednesday, Aug. 19: Students whose negative COVID test results arrive late
Note: Pre-Orientation participants and student leaders who are arriving earlier than the above dates will receive direct communication from their program coordinator about move-in times.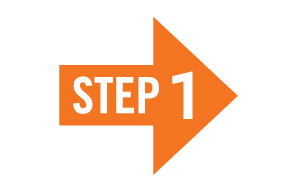 Schedule Your Arrival Time
To help everyone maintain as much social distance as possible during move-in, all students signed up for an assigned two-hour appointment. Sign-ups for appointments have closed. It is imperative that everyone is respectful of assigned times.
Early arrivals will not be permitted. Because of the extensive check-in requirements this fall, we are not able to accommodate arrivals outside of scheduled times. Individuals who arrive outside of their appointment time will not be given access to their room.
If you have extenuating circumstances and need to reschedule your appointment, please contact housing@bucknell.edu or 570-577-1195.
You will have up to 48 hours prior to your arrival to change your appointment.
---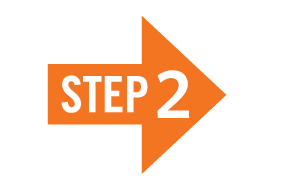 Pack and Plan
Since this fall will be unlike any other, please limit the items you bring to campus in case the University must unexpectedly close for health and safety reasons related to the pandemic. We recommend bringing only the essentials.
Storage will not be available this year.
Larger objects, such as furniture, will not be permitted in student rooms; if you bring these items to campus, we will require you to send them home.
Do not have large items shipped to campus. 
While Bucknell Facilities has implemented enhanced cleaning practices throughout campus, we recommend bringing your own cleaning supplies, especially if you reside in an independent living area and spaces with private bathrooms (Bucknell West, South Campus Apartments, Gateways, Roberts, etc.).
One guest per student —For appropriate social distancing, each student may bring one guest into the residence hall to assist with move-in. This guest will receive a wristband. Other family members and friends are welcome to come to campus but are asked to remain outside.
Each student and their guest will be required to unload their vehicle and bring their items to their room.
Please keep your family pets at home.
---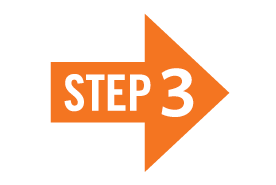 Check In
Upon arrival to campus, you will immediately check in at the "Move-in Hub" located in Smith Parking Lot. All students and guests must wear a face covering at all times. To ensure a smooth move-in for everyone, please observe your assigned time.
At the Move-in Hub:
You will immediately meet with a medical provider for symptom-checking and review of your COVID test results and vaccinations.  
You will electronically sign the Community Responsibility Agreement if you haven't already signed it.
You will receive a wellness kit containing two Bucknell face coverings, hand sanitizer and a thermometer.

You will then receive your room key. Room keys will not be issued to any student who does not have a completed medical record or who has not signed the Community Responsibility Agreement.
First-year and transfer students will receive their Bucknell ID card (BUID). Government-issued identification (such as a driver's license or passport) will be required to pick up your BUID. If you are a returning student and you have lost your BUID, you will need to make an appointment with Card Services to obtain a new one. Appointments can be scheduled by emailing cardservices@bucknell.edu.
Students and guests (one per student) will receive wristbands indicating they are permitted to go to their campus housing and begin moving in.
Students and guests will receive a parking pass that indicates the student's name/building, which will expire at the end of the appointment time.
Check-in for Off-campus Students
Students who will be taking classes on campus but residing in off-campus housing will also need to check in with Bucknell Student Health before classes begin. You will receive detailed information about this process later this summer.
Getting to Campus
Airport shuttles will be available for transportation from regional airports to campus at the beginning of the semester. Arrival times will coincide with scheduled check-in times. Face coverings must be worn at all times on the shuttles. Please contact Student Transportation for details.