My Herd
To provide all students with extra support and communication during the 2020-21 academic year, Bucknell has launched a new initiative called "My Herd" — microcommunities that focus on group accountability and health monitoring.
Every Bucknell student, whether on campus or remote, will be placed in a "herd" — a small group of about 10 students composed of peers from each class year. Each herd will be supported by a staff or faculty leader.
Herds will connect frequently, whether in person or remotely. Herds are designed to:
Encourage personal accountability
Foster consistent, caring communication
Promote community development through the COVID-19 pandemic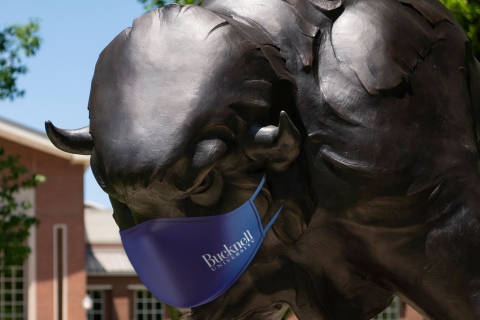 What to Expect in Your Herd
As a student, you will:
Have an initial brief virtual or in-person individual meeting with your Herd leader. 
Participate in an introductory virtual meeting with the members of your Herd to meet your fellow group members and discuss the purpose of the Herd.
Have access to your Herd members to make sure you can get help on campus any time you need it.
Share general wellbeing check-in communications through a mobile app.  
Attend a weekly meeting, either virtually or in person, that will serve as a general check-in and allow you to discuss resources, activities on campus, or areas of interest or concern.