Exploring Social, Environmental & Economic Justice in Appalachia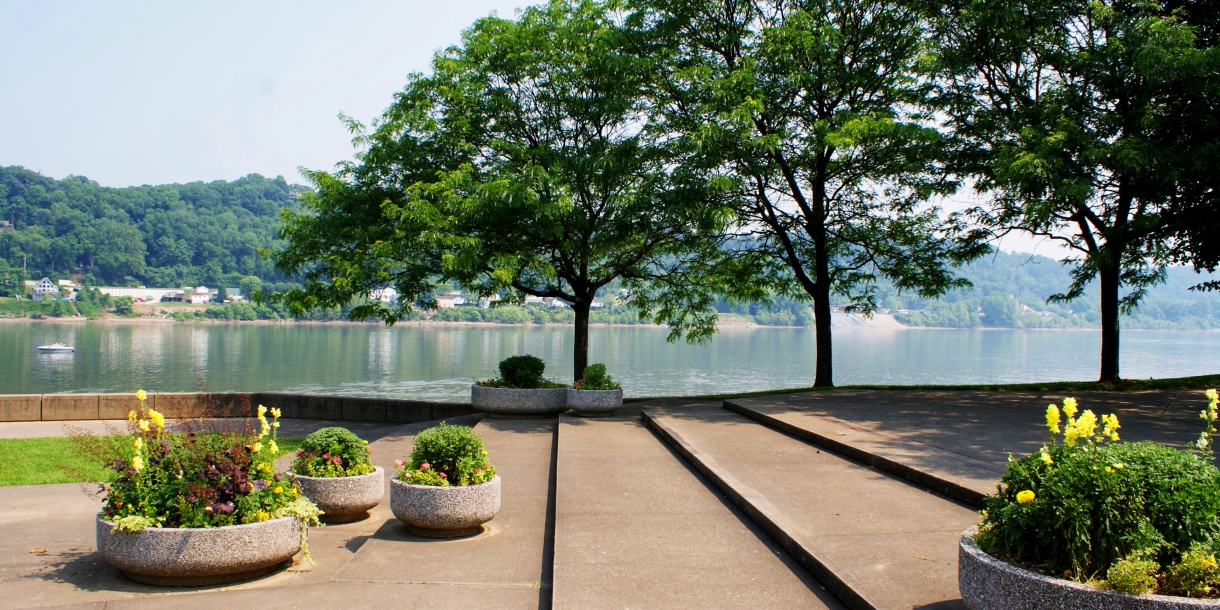 PROGRAM UPDATE: Exploring Appalachia has been cancelled for 2022. Please explore our other Pre-O options here.
Travel with fellow students to the foothills of the Appalachian Mountains, where you'll enjoy excursions, events and interactions with local leaders — all designed to help you explore the issues affecting this important region. Though this Pre-Orientation program lasts less than a week, the impact it will leave on you — and you'll leave on the southern coal region of West Virginia — will last throughout your Bucknell career and beyond.
Exploring Social, Environmental & Economic Justice in Appalachia will focus on excursions, events and interactions with community members and leaders in companies, nonprofit organizations, and government offices involved in cultivating communities of opportunity in central Appalachia. During your time, you will: 
Incubate and invest in employment-based social enterprises
Facilitate professional, personal and academic development
Lead and collaborate on community-based revitalization projects
Build resilient Appalachian communities
2022 Pre-Orientation Dates to Know
Friday, Aug. 12: 

7 a.m. to 11 a.m.: Move-in for Pre-O participants 
After move-in, Pre-O programs begin 

Tuesday, Aug. 16: Last day of Pre-O programs
Wednesday, Aug. 17: New Student Orientation begins for all first-year Bucknell students 
Note: Dates and times are tentative and subject to change.
What You'll Do
For this program, the Freeman College of Management has teamed up with Coalfield Development, a grassroots organization in Huntington, W.Va., dedicated to cultivating socially, environmentally and financially thriving economies that help communities and all kinds of people unlock their full potential, power and purpose. 
Participants in this Pre-O program will tour Coalfield Development's facilities and partner organizations, meet with community members and engage in service-learning activities. Participants will also enjoy several recreational activities, which will be adapted to match students' interests.
Itinerary Overview
Note: This itinerary is subject to change. Participants will receive a detailed itinerary after they register.
Trip to Mingo County, W.Va., to discuss the Mine Wars, coal towns and life and culture in West Virginia
Tour West Edge Factory, a social enterprise incubator in Huntington
Tour the Black Diamond Warehouse, which is currently being environmentally restored through a Brownfields remediation program as a makerspace market
Visit Huntington's Kitchen, a community food center
Service-work day, collaborating with Coalfield staff on projects
Whom It's For
This Pre-Orientation program is open to all incoming Bucknell students in any college.
Pre-O Accommodations
Participants will stay at Heritage Farms in Huntington, a registered Smithsonian Affiliate with a mission towards being a source of hope and renewal for the Appalachian region. You'll stay at their Barn Retreat Center, which has been fully renovated to accommodate 20 overnight guests (10 bunk beds, 2 twin beds per bunk) with meeting rooms, restrooms and a full kitchen. You'll enjoy the modern conveniences of the barn's heating/air conditioning, Wi-Fi and cable television with all the charm of yesteryear. 
Please note: This is an open-bunk sleeping arrangement. 
Cost to Attend
The Freeman College of Management will pay all associated costs. There is no cost to students. Light breakfasts, boxed lunches and dinners will be provided. Students will likely want some spending money for incidentals.
Why Choose This Pre-O
This region is similar to areas around Bucknell in the Anthracite Coal Region. The Freeman College of Management works with the University's Coal Region Field Station on a variety of service and experiential learning projects, student internships and consulting opportunities in the coal region. 
Addressing the problems and opportunities in these small towns provides insights into economic development, community resilience and civil society — all of particular importance to our understanding of responsible management and sustainable values. In addition, understanding the impacts of change as we move away from coal in terms of education, jobs, health and wellness seems of particular importance.