STEM Open House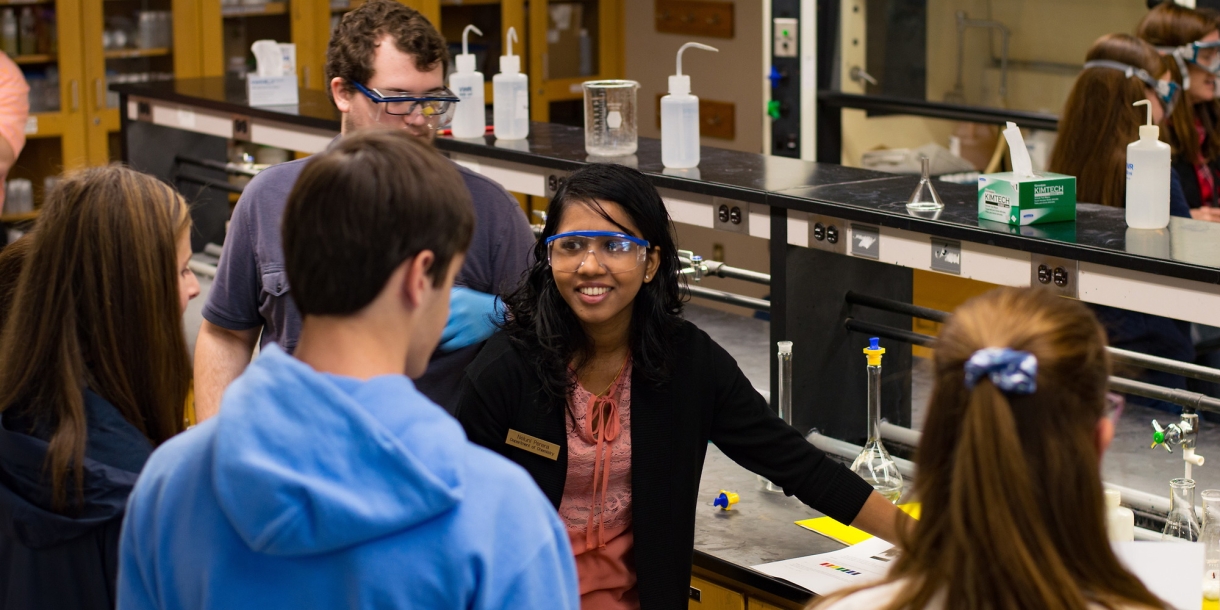 On Saturday, Aug. 31, 2019, students discovered how Bucknell's hands-on facilities and top-notch resources can equip them to make the next great breakthrough in the fields of science, technology, engineering and mathematics.
We showed visitors how our innovative STEM programs inspire students to ask — and answer — the world's toughest questions.
Explore other open house options
STEM Open House
Experience breakout sessions about engineering, science and mathematics, pre-health professions or financial aid and scholarships.
Engage in fascinating conversations, mini-tours or hands-on demonstrations with nearly every STEM-focused academic department, including animal behavior, geology, biophysics, astronomy, mechanical engineering and more. 
Take a student-led tour of campus.
Enjoy brunch or lunch at our award-winning dining hall.
Explore Lewisburg, our vibrant hometown.
Office of Admissions
Contact
Hours
Monday – Friday:
8:30 a.m. – 4:30 p.m.
Saturday & Sunday:
Closed (though we host campus visits many Saturdays)