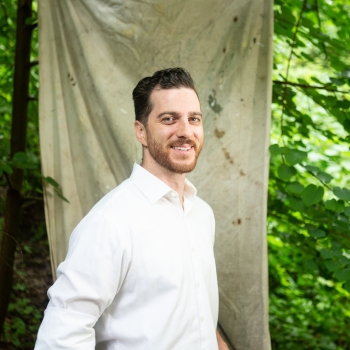 Andrew Stuhl
Associate Professor of Environmental Studies & Sciences
Department Chair of Environmental Studies & Sciences
About Andrew Stuhl
Educational Background
M.A. and Ph.D., History of Science, Medicine, and Technology, University of Wisconsin-Madison
M.S., Environment and Resources, University of Wisconsin-Madison
B.S. Biology, Salisbury University
Scholarly Interests
My teaching and writing interests sit at the crossroads of environmental history, history of science, and environmental studies. I am drawn to the ways ideas of nature have mediated the human relationship with the environment over time. Most recently, I have explored this theme in the Arctic region, where scientific knowledge about people and the environment has been entangled with the colonization of the far north over the last 150 years. Because both environmental problem-solving and scholarship in the environmental humanities require collaboration, I am committed to interdisciplinarity and community engagement.
Selected Publications
Andrew Stuhl, "The Experimental State of Nature: Science and the Canadian Reindeer Project in the Interwar North," in Stephen Bocking and Brad Martin, eds., Exploring the Environmental History of Northern Canada, (Calgary: University of Calgary Press), forthcoming in 2014.
Andrew Stuhl, "The politics of the 'New North': Putting history and geography at stake in Arctic futures," The Polar Journal, 3:1 (2013): 94-119
Further Information
Contact Details
Location
215 Hildreth-Mirza Humanities Center