Faculty & Staff
Resources and Information for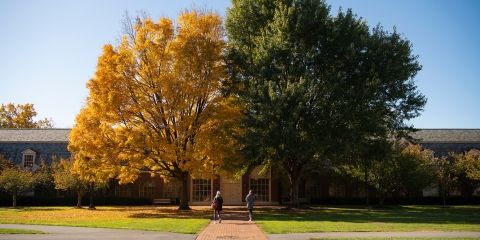 Bucknell Magazine
Summer 2020
Learn how the University community addressed unprecedented challenges by reading our Spring issue cover story "Our Pandemic Spring." In a related story, see how 15 Bucknellians have rallied during the crisis to help others — through work on potential treatment drugs, manufacturing hand sanitizer, delivery of PPE — and potato chips! — and more. And hear from one outstanding member of the Class of 2020 who writes movingly about her development as a globe-trotting scholar during her four years in our third photo-packed feature story.
Stay Connected with the Bucknell Mobile App
Whether you're a prospective student, a current employee, an alum, a parent, or are on campus to enjoy Bison athletics, a concert or a conference, the Bucknell app has everything you need to know about Bucknell and the region.