Faculty & Staff
Resources and Information for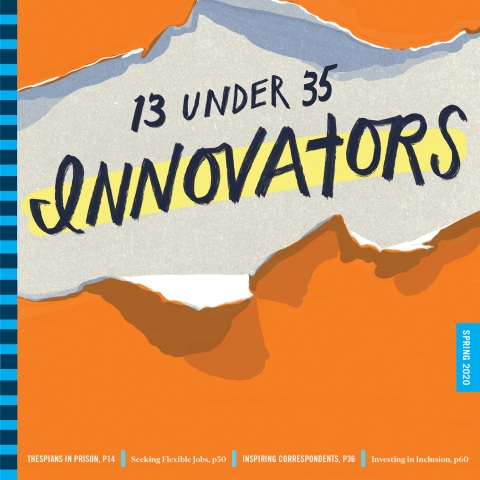 Bucknell Magazine
Spring 2020
We hope to brighten your day with our vibrant spring issue cover story on young Bucknell innovators. Meet 13 trend-setting alumni under age 35 and join them on their journeys of innovation and discovery. Also in this issue you'll find our feature story on the changing workplace. Although it was produced before the coronavirus crisis arose, it's particularly pertinent for readers who are now working remotely.
Stay Connected with the Bucknell Mobile App
Whether you're a prospective student, a current employee, an alum, a parent, or are on campus to enjoy Bison athletics, a concert or a conference, the Bucknell app has everything you need to know about Bucknell and the region.