Faculty & Staff
Resources and Information for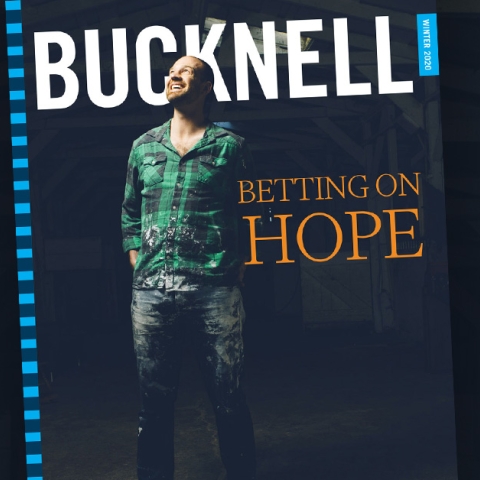 Winter 2020
As we embark on a new decade, we're offering up a theme issue on hope. Read about alumni who have faced the gravest challenges and found their way forward. Get inspired as Bucknell professors and a student share their thoughts on hope for 2020. And learn how two Japanese American students found refuge from imprisonment and discrimination at Bucknell during World War II. These stories and more are part of our winter lineup.
Stay Connected with the Bucknell Mobile App
Whether you're a prospective student, a current employee, an alum, a parent, or are on campus to enjoy Bison athletics, a concert or a conference, the Bucknell app has everything you need to know about Bucknell and the region.