This video does not contain audio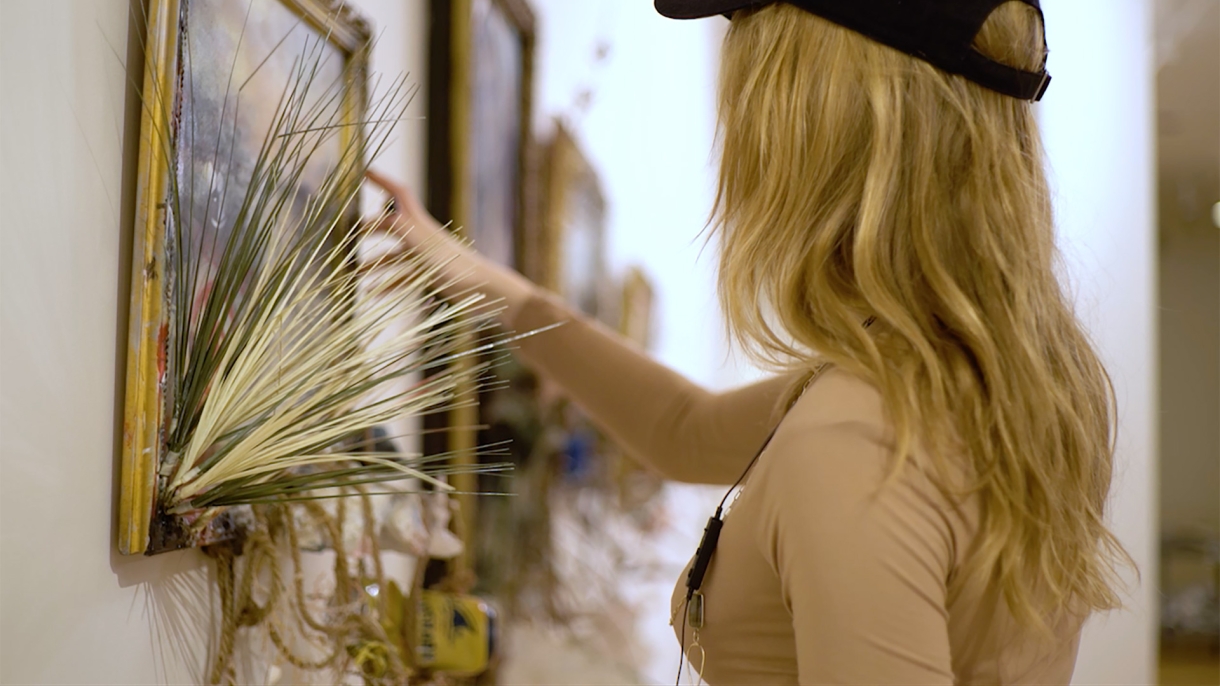 Discover an enlightening world of culture in Bucknell's thriving arts scene.
Our campus is a hub for artistic expression in every medium, from painting and photography exhibitions to music and dance performances to guest speakers and films.
New exhibits and performances open on our campus every week of the year, bringing fresh experiences that will spark conversations, enrich your education and inspire you to explore new directions.
The Weis Center for the Performing Arts

The Weis Center is Bucknell's premier performing arts venue for guest speakers and music, dance and multimedia performances. An acoustically exceptional 1,200-seat performance hall, it has been rated among America's best college performing arts centers.

Stadler Center for Poetry & Literary Arts

Originating in 1985 as a center for poetry, the center is now known as the Stadler Center for Poetry & Literary Arts, a name that honors its longtime focus on promoting poets and poetry while also recognizing expanded offerings in other literary genres. The Stadler Center hosts an annual writers series; readings and events are hosted in Bucknell Hall and at locations around campus. All events are free and open to the public.

The Samek Art Museum

The Samek Art Museum creates meaningful encounters between artists, students, scholars, the public and works of art at two locations: the Campus Gallery in the Elaine Langone Center and the Downtown Gallery in downtown Lewisburg. The museum is an academic art lab where experimental art, innovative curatorial practices and co-curricular programming generate new ways to engage and inspire audiences.

The Campus Theatre

Dating to 1941, the beautifully restored Campus Theatre is one of the few remaining Art Deco theatres in the world. It preserves and promotes the art of the cinema with a constant rotation of first-run, art-house, documentary and classic films, including class screenings that allow students to see films as they were meant to be seen: on the big screen and with an audience.
More Arts Venues
Bucknell students and guest artists perform in venues ranging from the 1,200-seat Weis Center for the Performing Arts to intimate black box theatres and recital halls. These stunning places interact with and add to our encounters with art and performance.
Harvey Powers Theatre
Rooke Recital Hall
Bucknell Hall
Tustin Studio Theatre
Take a Closer Look at the Arts & Performance
West Branch
Published by Bucknell's Stadler Center for Poetry & the Literary Arts, West Branch is an internationally regarded magazine featuring new poetry, fiction, essays and reviews. Our editors and student interns seek out new works, original interpretations and exciting new encounters the written word. Works originally published in West Branch have been selected for inclusion in The Best American Short Stories and The Best American Poetry anthologies.
Live Your Love for the Arts
Explore, engage and energize your creativity with like-minded peers and supportive faculty in the Arts Residential College, a first-year living-learning experience. Residential College students live on the same residence hall floor, take the same foundation seminar and attend trips and other experiences together.