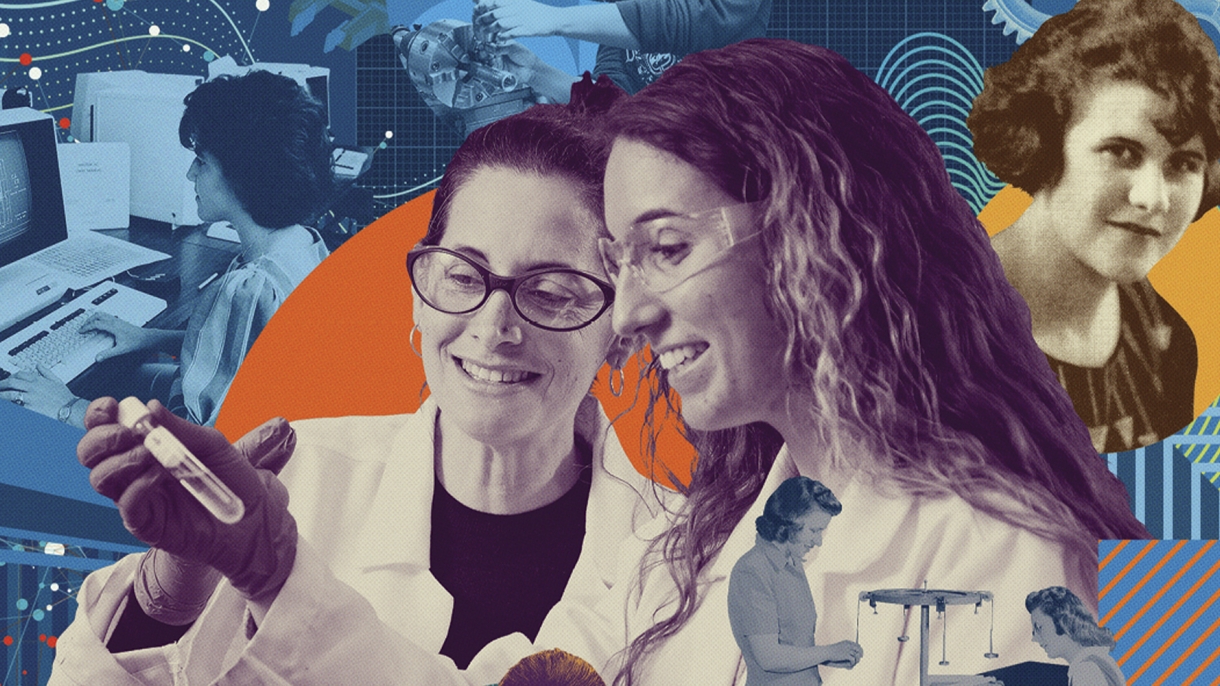 The award-winning Bucknell Magazine is published quarterly for more than 50,000 alumni, parents, faculty, staff, students, friends and donors. It aims to engage its readers, inspire pride in the University and cultivate a sense of shared experience and purpose.
A Century of Excellence
2023 marks 100 years since the first woman — Katherine Owens Hayden — graduated from Bucknell with an engineering degree. In this issue, you'll read about the powerful ways past and current Bucknell women engineers are making a lasting impact on our University, their communities and the world — while also paving the way for future generations.
Meanwhile, in the Freeman College of Management, accounting professor Kate Suslava is decoding business leaders' jargon. What do they really mean when they use words and phrases like "headwinds," "rightsizing" and "contracted margins"? Her groundbreaking research analyzes how executives' words affect analyst perception and stock performance.
For 50 years, the Bucknell West complex — aka the Mods — provided a homey atmosphere and (almost) independent living to Bucknellians. As the University prepares to replace the units with a modernized residential complex, generations of residents are sharing their fondest memories of life in the Mods. Read their stories and learn how you can own a piece of the Mods' history yourself.
Click on the cover image above to read these stories and more in our winter digital edition.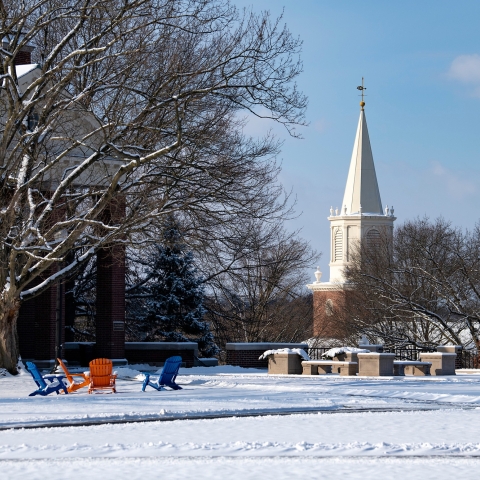 By Way of Bucknell Photo
Order this photo
A fresh coat of snow adds beauty and tranquility to campus.
If you would like a reprint of this photo, please fill out our form. We will send you a complimentary 8 x 10 print.
Alumni Galleries
Catch up with Bucknellians in pictures.
In Memoriam
Find a listing of recently deceased classmates, employees and friends of the University.
Letters to the Editor Policy
Bucknell Magazine welcomes letters to the editor addressing topics covered in the magazine. Although criticism of the University and its policies is acceptable, no letters containing potentially libelous statements or personal attacks will be printed.

The editors reserve the final decision to publish and edit any letter — there is no guarantee that all letters received will be published.
All letters must be signed. The maximum length is 300 words. The editors reserve the right to edit letters for clarity and space. Writers may be asked to submit revised versions of letters or to approve editorial changes made by the Bucknell Magazine editor. After two issues, the debate on any topic will conclude. Some letters may be disseminated only online. Views expressed in this magazine do not necessarily reflect the opinions of the editors or the official views or policies of the University.