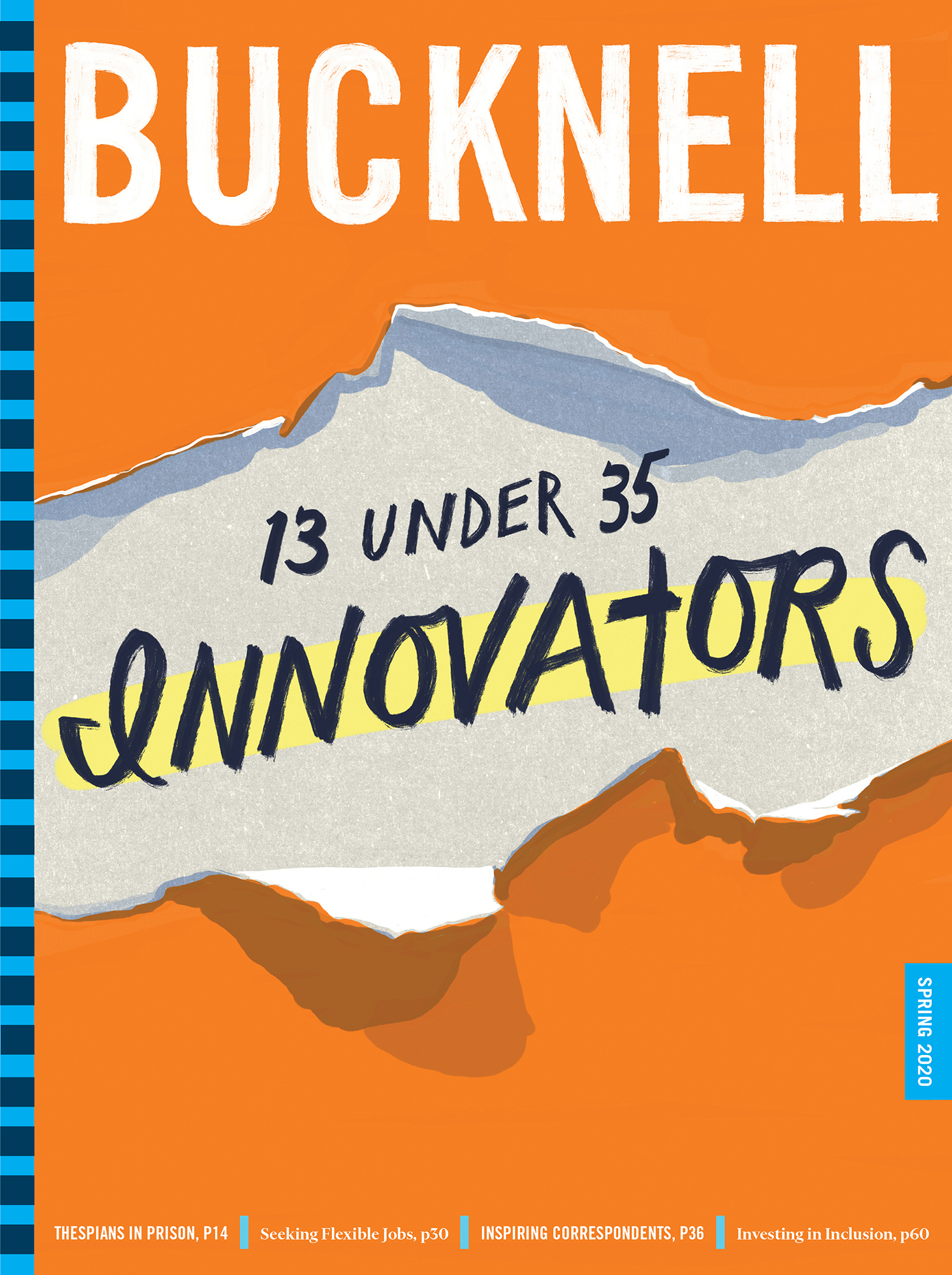 The award-winning Bucknell Magazine is published quarterly for more than 50,000 alumni, parents, faculty, staff, students, friends and donors. It aims to engage its readers, inspire pride in the University and cultivate a sense of shared experience and purpose.
Meet the Innovators
Bucknellians are known for their creative thinking and industrious work ethic. We went on the hunt for a baker's dozen of our most entrepreneurial young alumni. These select 13 are making waves from West Coast to East Coast — and around the globe. Check them out, and get inspired! No matter if you're a newbie or a seasoned careerist, you'll be affected by the changing face of the workplace. Learn all about it in "The Workaround." And if Bucknell history is your passion, you'll want to turn to our story on how a Bucknell staffer and an African American icon became friends and pen pals. Also read about how Bucknell students and their prison partners stepped out of their comfort zones to stage a play behind bars. Although our issue was already assembled as the pandemic struck, we lead our Gateway section with Bucknell's initial response. Click on the cover image above to read these stories and more in our spring digital edition.
By Way of Bucknell Photo
Order this photo
Blossoms abound as the days grow warmer.
If you would like a reprint of this photo, please fill out our form. We will send you a complimentary 8 x 10 print.
Alumni Galleries
Catch up with Bucknellians in pictures.
In Memoriam
Find a listing of recently deceased classmates, faculty, staff and friends.
Remember your friends, family, classmates and others by posting a comment on our Book of Remembrance.