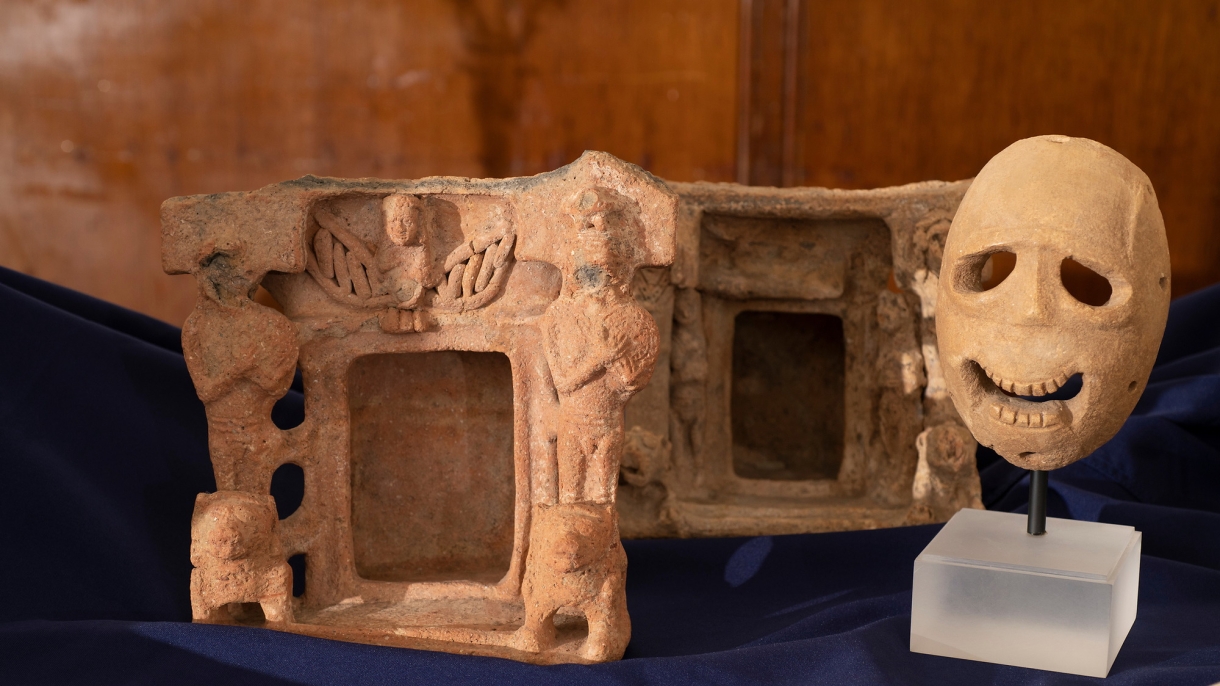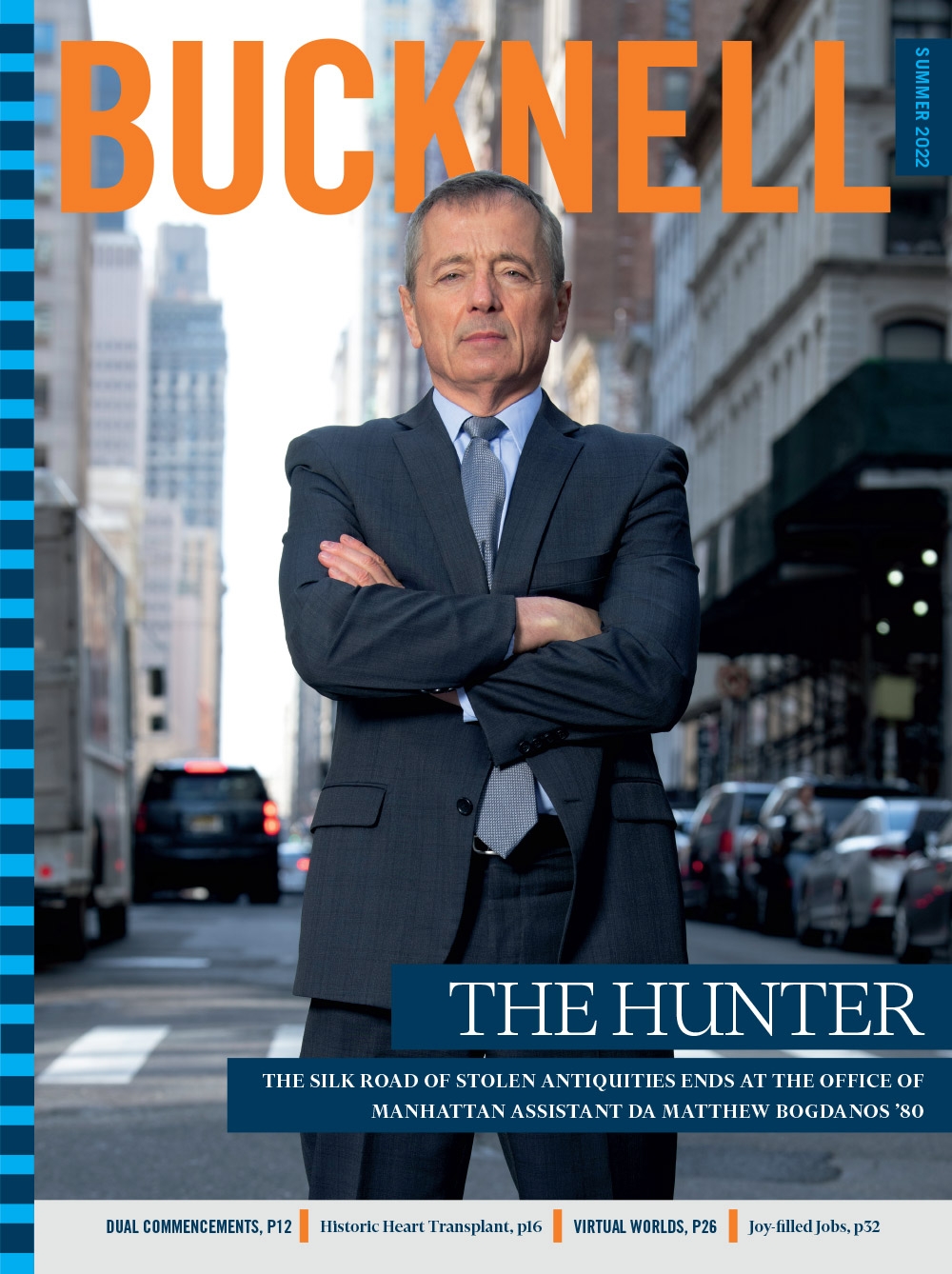 The award-winning Bucknell Magazine is published quarterly for more than 50,000 alumni, parents, faculty, staff, students, friends and donors. It aims to engage its readers, inspire pride in the University and cultivate a sense of shared experience and purpose.
Ancient Evidence
In this issue of Bucknell Magazine, follow Manhattan assistant DA Matthew Bogdanos '80 as he tracks down stolen artifacts from ancient cultures across the globe. As chief of the world's first Antiquities Trafficking Unit, the philosophy and classics double-major repatriates looted relics valued in the millions.
You'll also get a 360-degree view of the innovative possibilities Bucknell students and faculty are exploring in virtual reality. Engineering, art and chemistry are a few of the disciplines using VR headsets to experience, create and discover the impossible.
Ever wonder about the brains behind your favorite games? Fun is all in a day's work for three alumni in the toy and game industry. Read about how they're balancing work and play — all while designing the future of fun.
Click on the cover image above to read these stories and more in our summer digital edition.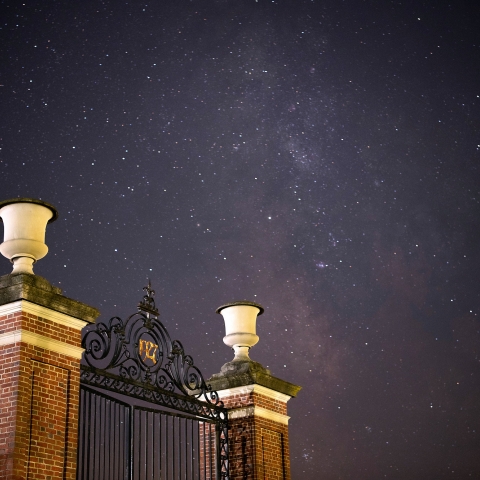 By Way of Bucknell Photo
Order this photo
Campus provides the perfect viewing platform for catching a celestial show.
If you would like a reprint of this photo, please fill out our form. We will send you a complimentary 8 x 10 print.
Alumni Galleries
Catch up with Bucknellians in pictures.
In Memoriam
Find a listing of recently deceased classmates, employees and friends of the University.
Remember your friends, family, classmates and others by posting a comment on our Book of Remembrance.