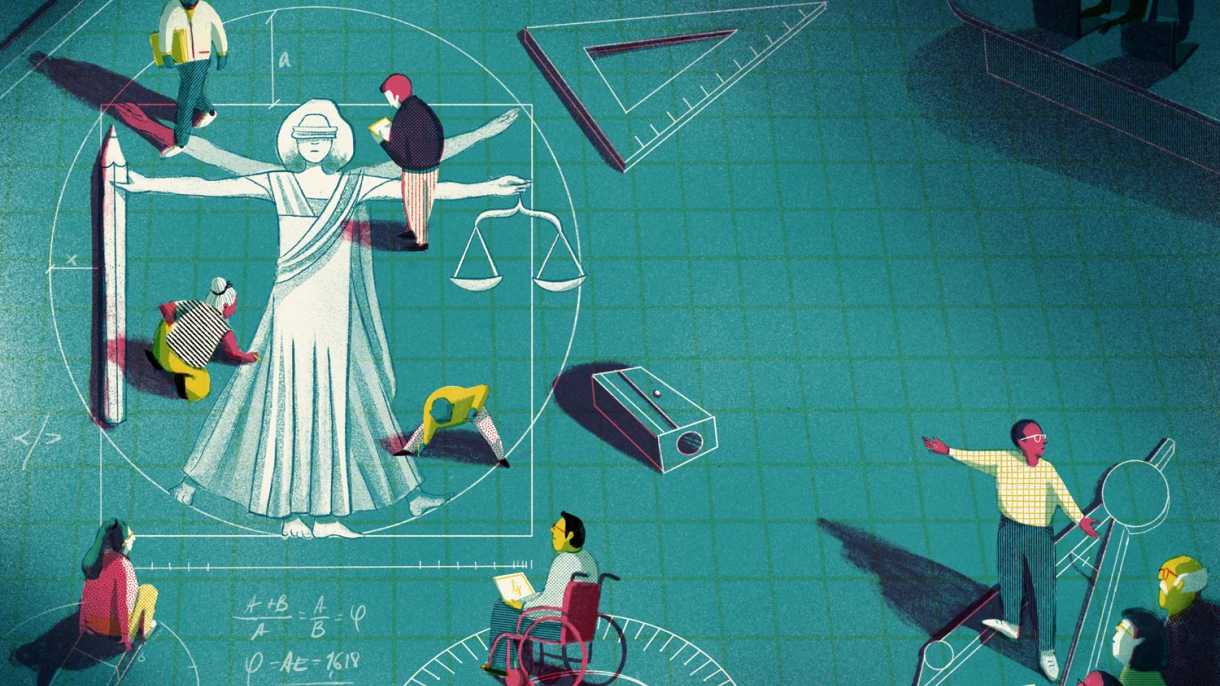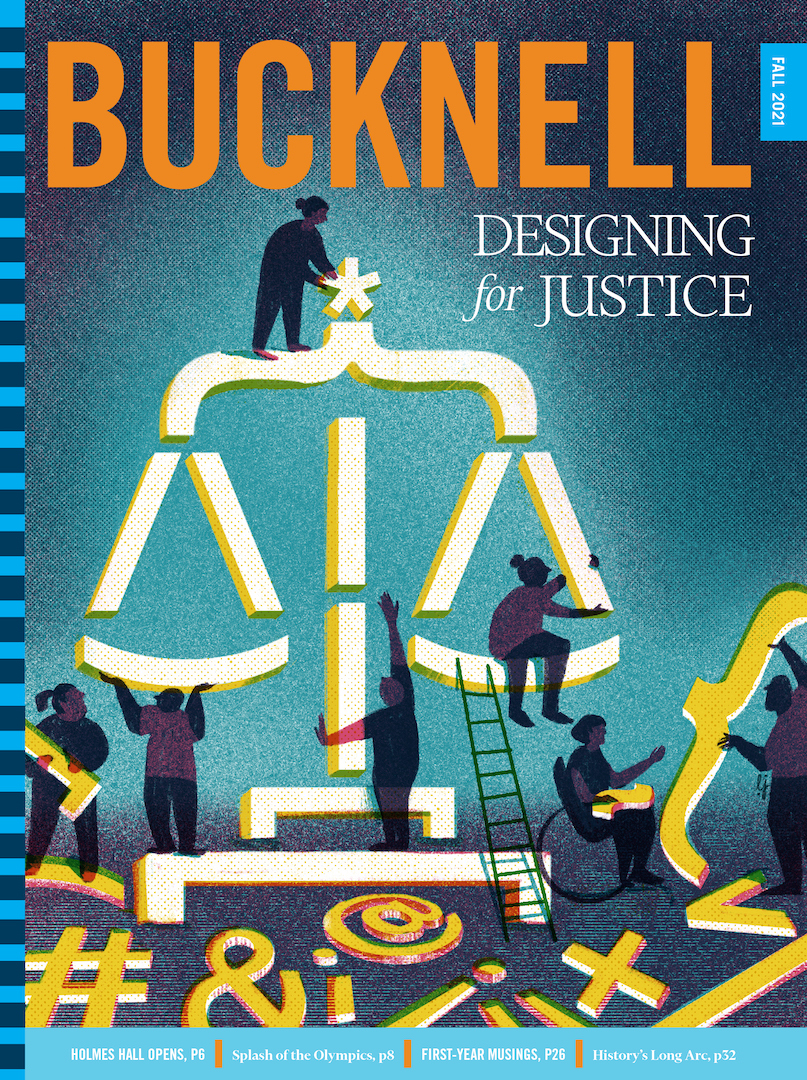 The award-winning Bucknell Magazine is published quarterly for more than 50,000 alumni, parents, faculty, staff, students, friends and donors. It aims to engage its readers, inspire pride in the University and cultivate a sense of shared experience and purpose.
Broadening the Circle
In this issue of Bucknell Magazine you'll learn about design justice, a philosophy that is being increasingly embraced at Bucknell and other forward-thinking colleges and universities. In our cover story, our professors share how they encourage students to step outside their computer science and engineering classrooms to understand the world more thoroughly and equitably.
Next, do you remember what you wrote in your admissions essay? Read what several of the newest members of the Bucknell family wrote to grab the attention of admissions staff and nab a select spot in the Class of 2025.
We continue our focus on Bucknell history during our 175th year. Step back in time with our alumni essayists to experience how major social and political events, from the Vietnam War to the 2000 presidential election to 9/11, resounded on campus.
Click on the cover image above to read these stories and more in our fall digital edition.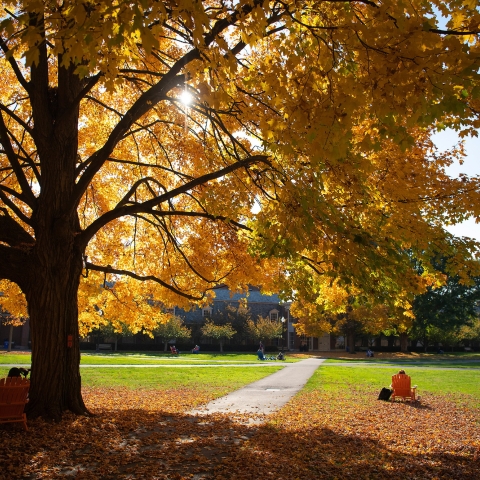 By Way of Bucknell Photo
Order this photo
The sun breaks through trees that bower students relaxing in seasonally appropriate orange Adirondack chairs.
If you would like a reprint of this photo, please fill out our form. We will send you a complimentary 8 x 10 print.
Alumni Galleries
Catch up with Bucknellians in pictures.
In Memoriam
Find a listing of recently deceased classmates, faculty, staff and friends.
Remember your friends, family, classmates and others by posting a comment on our Book of Remembrance.