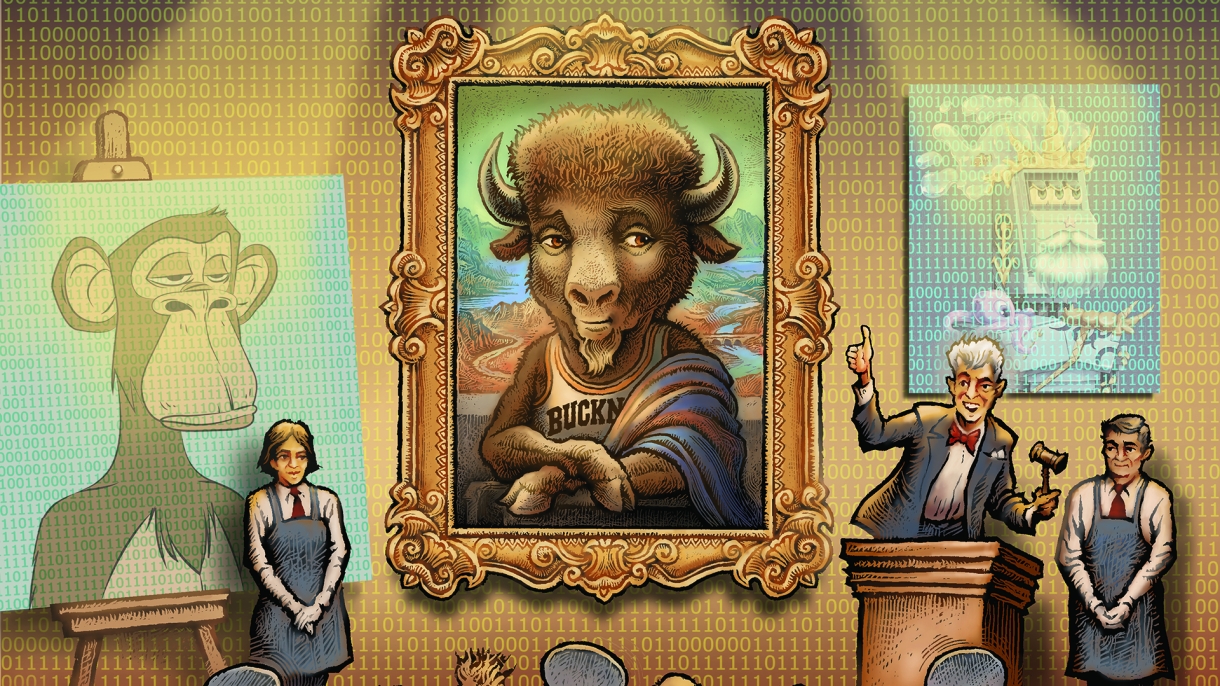 The award-winning Bucknell Magazine is published quarterly for more than 50,000 alumni, parents, faculty, staff, students, friends and donors. It aims to engage its readers, inspire pride in the University and cultivate a sense of shared experience and purpose.
The NFT Revolution?
In this issue of Bucknell Magazine, read about how Bucknellians are shaping the debate around the ballooning NFT phenomenon. Is it the next great digital revolution or a bubble destined to burst? Our cover story dives into the artistic, financial and technological implications — for NFT enthusiasts and skeptics alike.
You'll also get a picture-perfect view of the Class of 2026's first days at Bucknell. From move-in to Matriculation to fun-filled icebreaker events, New Student Orientation is thoughtfully designed to immerse first-year students in what it means to be a Bucknellian. See how students, faculty and staff welcomed the University's largest incoming class to campus.
How did a Bucknell librarian become a champion for academic freedom? Learn about the bravery of Zoia Horn, who took a stand against government surveillance when she refused to testify in the Harrisburg Seven trial in 1972.
Click on the cover image above to read these stories and more in our fall digital edition.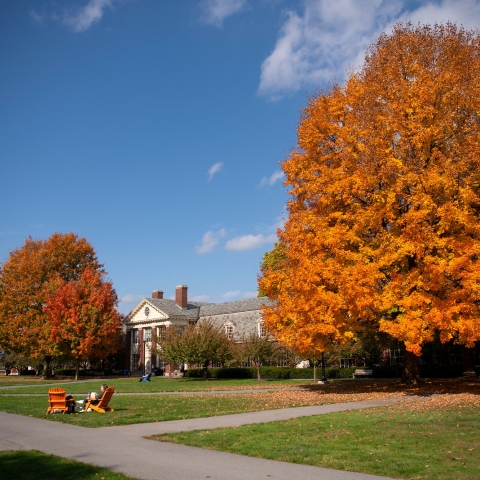 By Way of Bucknell Photo
Order this photo
Orange-tinted trees on a bluebird fall day give us all a reason to 'ray.
If you would like a reprint of this photo, please fill out our form. We will send you a complimentary 8 x 10 print.
Alumni Galleries
Catch up with Bucknellians in pictures.
In Memoriam
Find a listing of recently deceased classmates, employees and friends of the University.
Remember your friends, family, classmates and others by posting a comment on our Book of Remembrance.