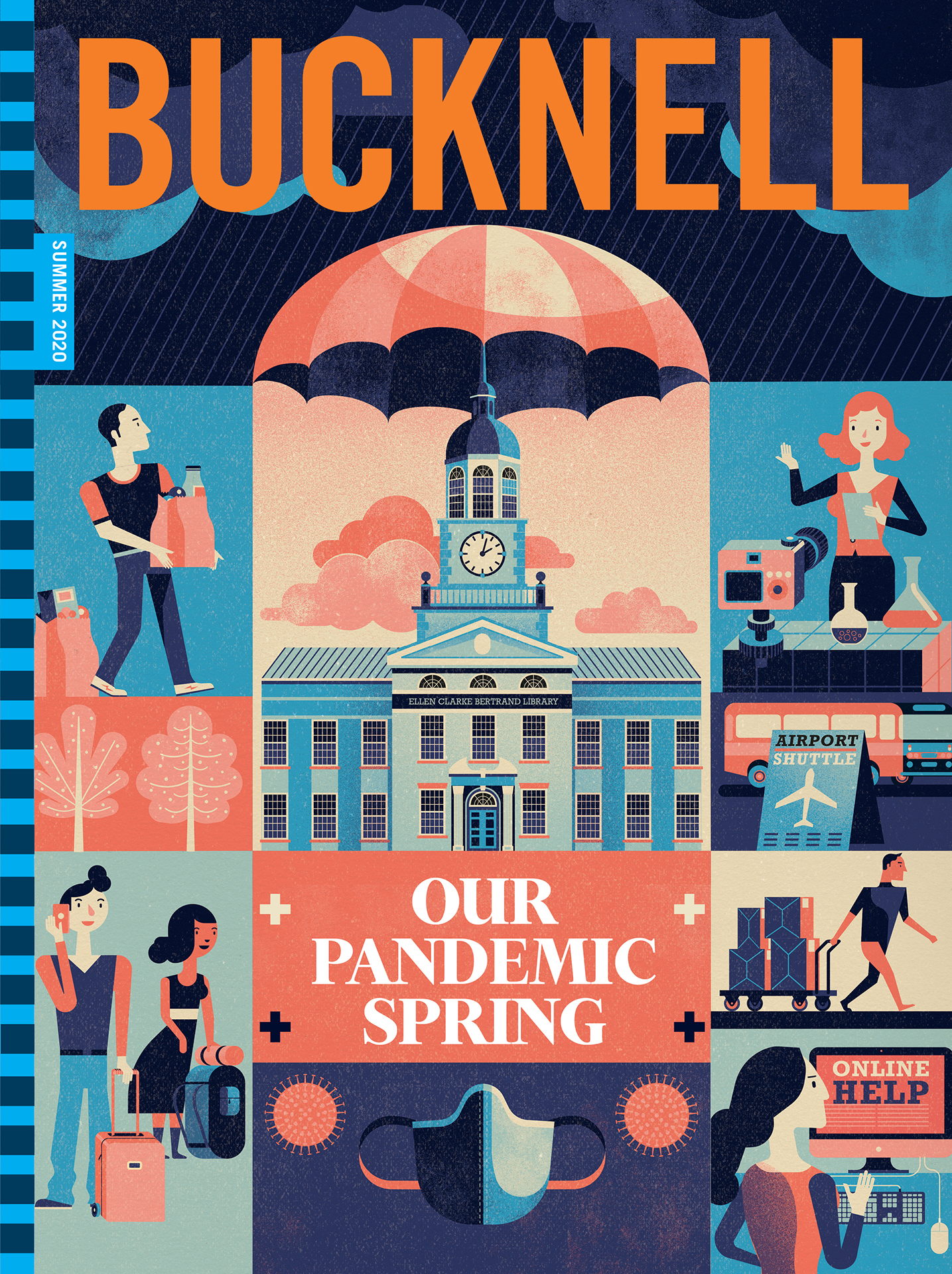 The award-winning Bucknell Magazine is published quarterly for more than 50,000 alumni, parents, faculty, staff, students, friends and donors. It aims to engage its readers, inspire pride in the University and cultivate a sense of shared experience and purpose.
Life During COVID Time
Our lives have been topsy-turvy since the invasion of COVID-19 this spring. In this issue of Bucknell Magazine, learn how the University community addressed unprecedented challenges by reading our cover story, "Our Pandemic Spring." In a related story, see how 15 Bucknellians have rallied during the crisis to help others — through work on potential treatment drugs, manufacturing hand sanitizer, delivery of PPE — and potato chips! — and more.
The Class of 2020 was not able to enjoy the usual celebratory conclusion to their college careers, but one outstanding member of that class writes movingly about her development as a globe-trotting scholar during her four years in another photo-packed feature story.
As our print date approached, the murder of George Floyd and others inspired outcries and protests across the country. Our story "We Can Beat This Together," discusses Bucknell's plan to take further action to support diverse communities and includes comments from Bucknell alumni and leadership groups that decry racism and stand in support of positive change.
Click on the cover image above to read these stories and more in our summer digital edition.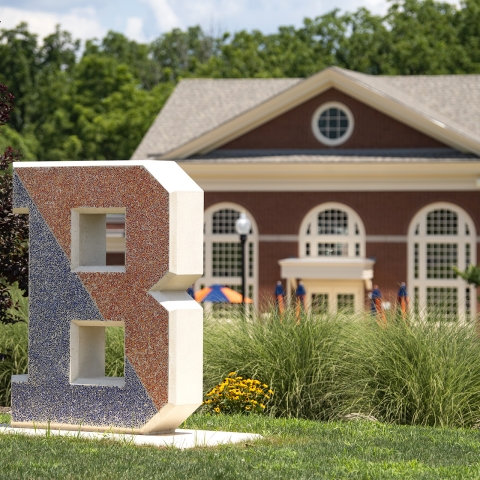 By Way of Bucknell Photo
Order this photo
The Class of 2019 tribute gift shines in the summer sun.
If you would like a reprint of this photo, please fill out our form. We will send you a complimentary 8 x 10 print.
Alumni Galleries
Catch up with Bucknellians in pictures.
In Memoriam
Find a listing of recently deceased classmates, faculty, staff and friends.
Remember your friends, family, classmates and others by posting a comment on our Book of Remembrance.