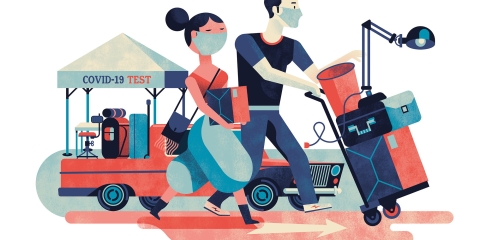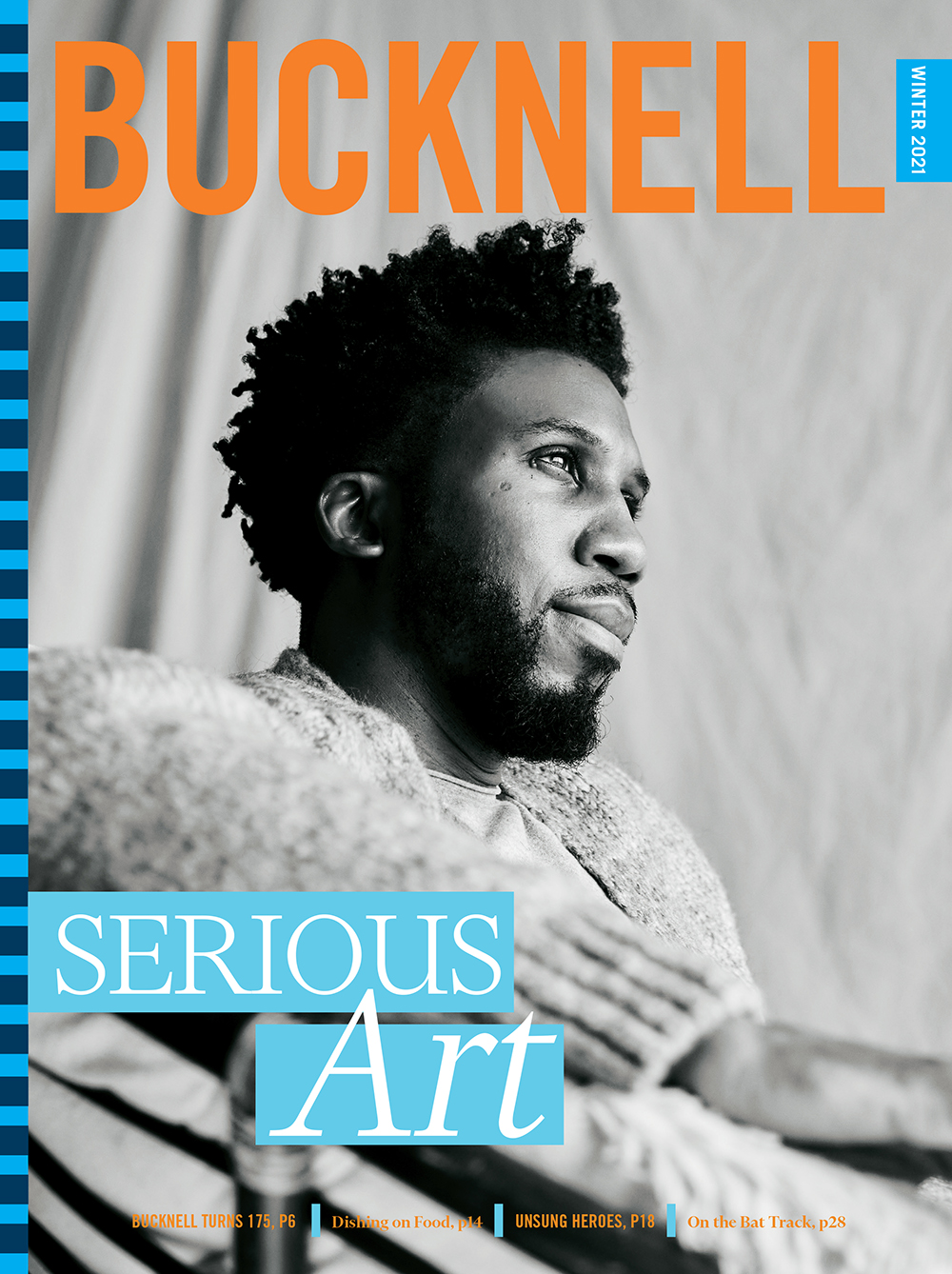 The award-winning Bucknell Magazine is published quarterly for more than 50,000 alumni, parents, faculty, staff, students, friends and donors. It aims to engage its readers, inspire pride in the University and cultivate a sense of shared experience and purpose.
Saluting Our Unsung Heroes
The Winter 2021 issue of Bucknell Magazine lifts up a number of our staff who stepped up to the mighty task of keeping our students and employees safe and on track to complete the fall semester. Our faculty also didn't miss a beat, in the classroom or on the student/faculty research front, as our story on bat researchers DeeAnn Reeder and Ken Field and their team illustrates.
Bucknell not only prepares future scientists to do groundbreaking work, but it nurtures artistic talent. Learn how actor and former basketball player Nyambi Nyambi '01 took the tools honed at Bucknell to stage and screen. Despite the challenges ahead in 2021, for Bucknellians this is a landmark year, as we celebrate the 175th anniversary of Bucknell's founding.
Click on the cover image above to read these stories and more in our winter digital edition.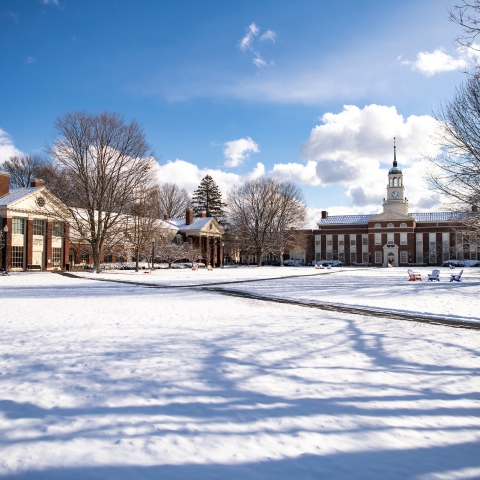 By Way of Bucknell Photo
Order this photo
Malesardi Quad presents a strikingly serene scene on a wintry day.
If you would like a reprint of this photo, please fill out our form. We will send you a complimentary 8 x 10 print.
Alumni Galleries
Catch up with Bucknellians in pictures.
In Memoriam
Find a listing of recently deceased classmates, faculty, staff and friends.
Remember your friends, family, classmates and others by posting a comment on our Book of Remembrance.