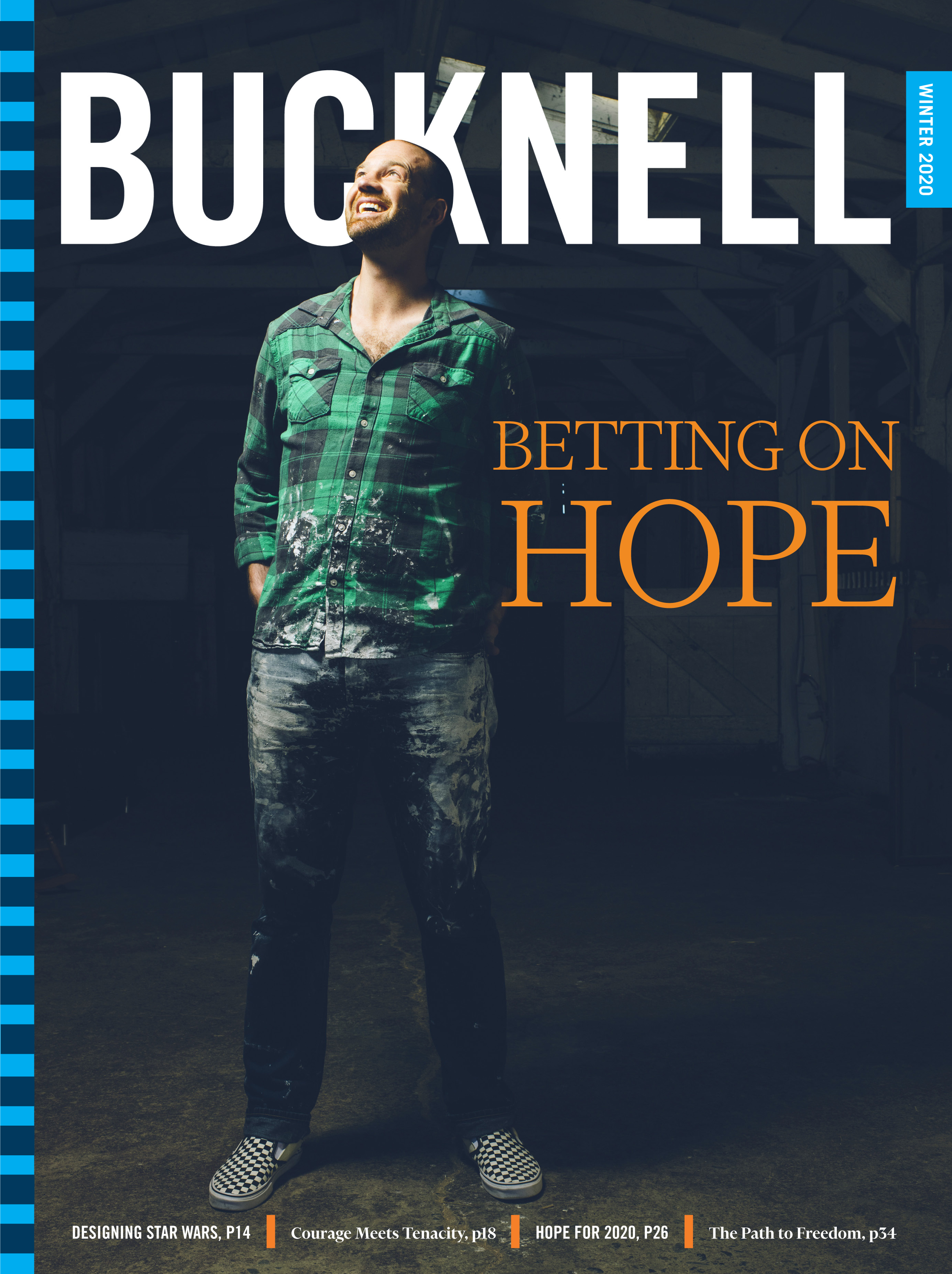 The award-winning Bucknell Magazine is published quarterly for more than 50,000 alumni, parents, faculty, staff, students, friends and donors. It aims to engage its readers, inspire pride in the University and cultivate a sense of shared experience and purpose.
We Have High Hopes
As we embark on a new decade, we're offering up a theme issue on hope. Read about alumni who have faced the gravest challenges and found their way forward. Get inspired as Bucknell professors and a student share their thoughts on hope for 2020. And learn how two Japanese American students found refuge from imprisonment and discrimination at Bucknell during World War II. Click on the cover image above to read these stories and more in our winter digital edition.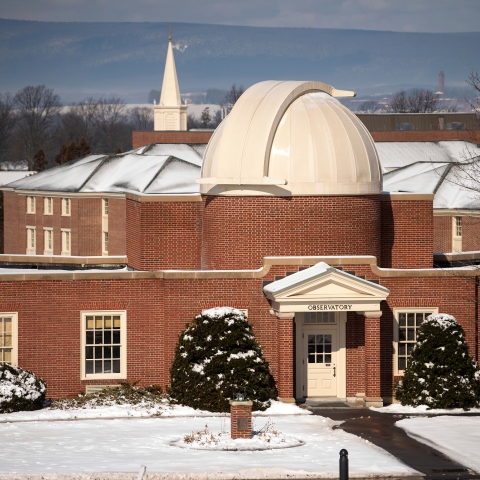 By Way of Bucknell Photo
Order this photo
The University Observatory stands tall as snow dusts the campus.
If you would like a reprint of this photo, please fill out our form. We will send you a complimentary 8 x 10 print.
Alumni Galleries
Catch up with Bucknellians in pictures.
In Memoriam
Find a listing of recently deceased classmates, faculty, staff and friends.
Remember your friends, family, classmates and others by posting a comment on our Book of Remembrance.