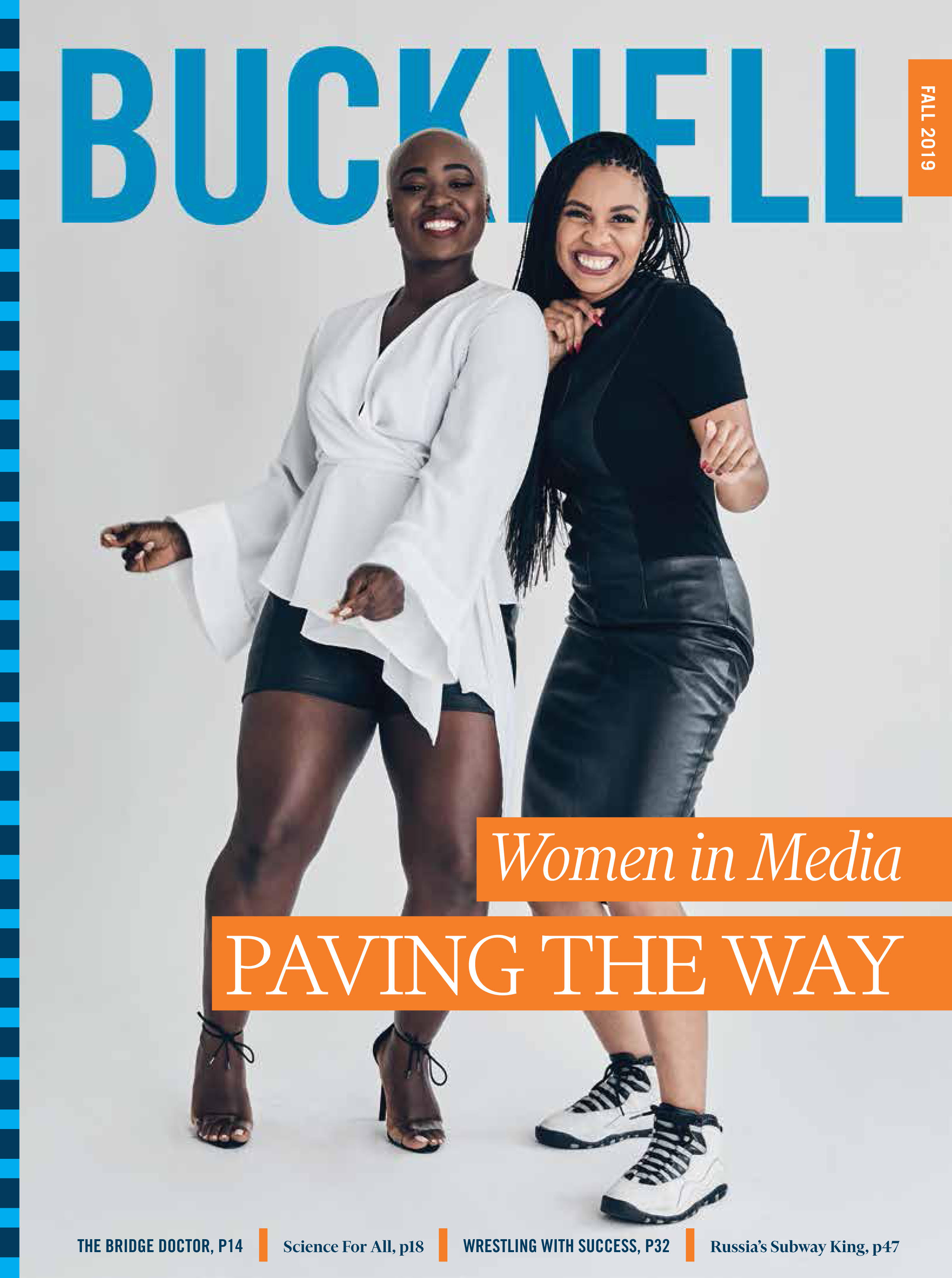 The award-winning Bucknell Magazine is published quarterly for more than 50,000 alumni, parents, faculty, staff, students, friends and donors. It aims to engage its readers, inspire pride in the University and cultivate a sense of shared experience and purpose.
Fall in Love with Our Fall Issue
Read about Bucknell professors and students who are working to engage audiences on scientific issues and increase the public's science literacy. Then get into the ring with Harold Meij '86, who recently took the helm of New Japan Pro-Wrestling, which is giving the WWE a run for its money. Expect to be dazzled by the trend-setting women who are cracking through the "celluloid ceiling" in Los Angeles, New York and beyond. These stories and more are part of our sparkling fall lineup.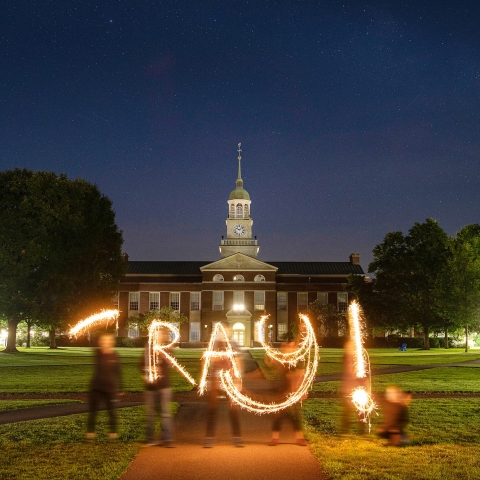 By Way of Bucknell Photo
Order this photo
Bucknell's Communications crew shows some school spirit on Malesardi Quad in this issue's By Way of Bucknell photo.
If you would like a reprint of this photo, please fill out our form. We will send you a complimentary 8 x 10 print.
Alumni Galleries
Catch up with Bucknellians in pictures.
In Memoriam
Find a listing of recently deceased classmates, faculty, staff and friends.
Remember your friends, family, classmates and others by posting a comment on our Book of Remembrance.