This video does not contain audio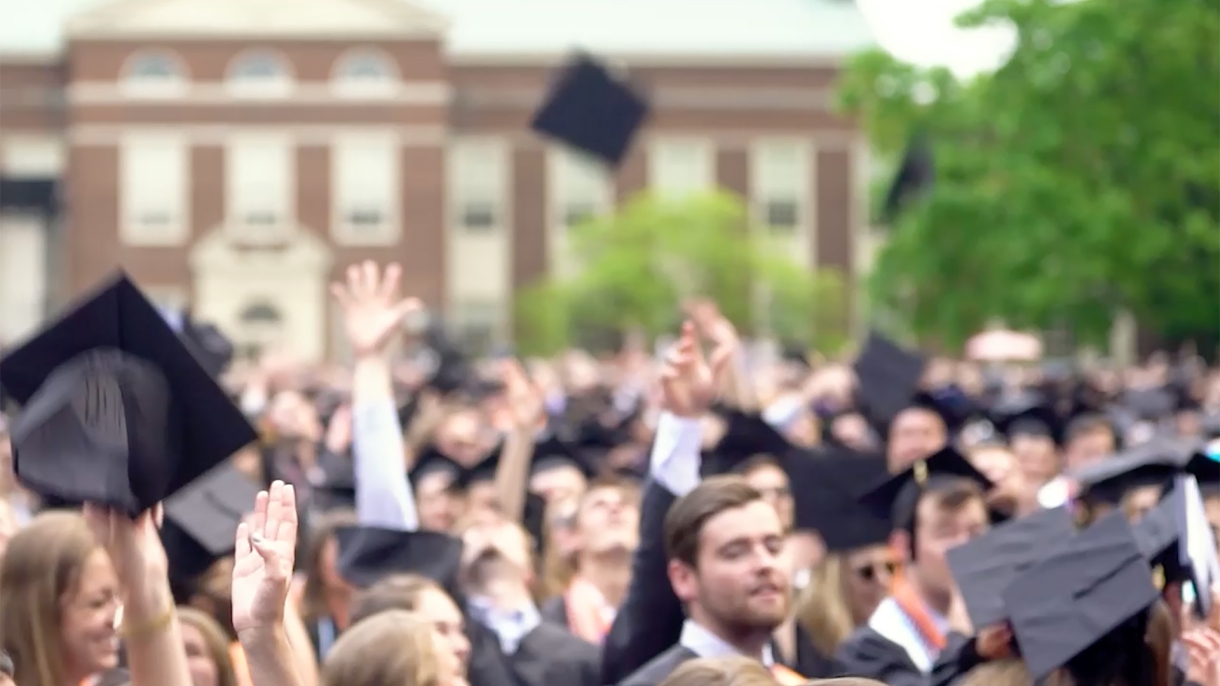 The University's 170th Commencement ceremony will be held on Malesardi Quadrangle on Sunday, July 19, beginning at 9 a.m.
Due to the global COVID-19 pandemic, Bucknell University has rescheduled Commencement 2020 from the weekend of May 15–17 to the weekend of July 17–19.  
We understand the tremendous importance of honoring the achievements of the Class of 2020, and we look forward to celebrating with graduates and their families on this new date. 
While we are moving forward with plans to hold Commencement on July 19, we also must acknowledge that the threat of COVID-19 may continue into the summer months. The University will continue to monitor the public health situation and make any adjustments to this new date no later than June 5.
The University will still confer degrees on May 18 to all undergraduate and graduate students eligible to graduate. 
As Commencement plans are finalized, updates will be emailed to graduating students and posted on this page. Please check back often, as we will continue to add more information about the weekend's schedule of events, on-campus housing and meal options, answers to frequently asked questions and much more.
For additional information, please contact commencement@bucknell.edu.
Congratulations, 2020 Parents!

Honor your graduate and their accomplishments by making a gift to Bucknell. You can choose to make a gift in honor of someone who has made an impact on your student at Bucknell. This may be a professor, a coach, a campus employee or a fellow student.

2020 Commencement Speaker

Carolyn Speer Miles '83, P'14, the president and chief executive officer of Save the Children and a passionate advocate for children in need, will be Bucknell University's 2020 Commencement speaker.
Commencement
Hours
Monday - Friday:
9:00 a.m. – 4:00 p.m.