Beyond the Classroom
At Bucknell, the classroom is just one of many stops on your educational journey.
In our classes and labs, you'll develop new interests and formulate new questions about the world around you. Maybe you already have some of those questions in mind — we'll provide the opportunities for you to chase the answers.
Make the Susquehanna River or our 66-acre natural area your living laboratory. Explore the world with our immersive, Bucknell-led abroad programs. Study the incarceration economy and its up-close effects by taking a class with residents at a nearby state prison.
The places you go, the people you meet and the perspective you gain will all shape your worldview, preparing you for a life of discovery and adventure.
The Center for Entrepreneurship & Innovation
Entrepreneurial Excellence
Bucknell's Center for Entrepreneurship & Innovation helps students from all three of Bucknell's colleges develop entrepreneurial skills through a rich entrepreneurial ecosystem. Taking the concept beyond the classroom, students engage in hands-on opportunities that allow them to create products, imagine innovative new businesses and consider solutions to global problems in any discipline.
The Dominguez Center for Data Science
Data Excellence
The new Dominguez Center for Data Science will launch in 2024, and with it, programming that leverages curriculum, research and the expertise of faculty from all three of Bucknell's colleges. Students can expect real-world, hands-on learning experiences that prepare them for 21st century careers and foster ethical data-driven decision-making and creative problem-solving, no matter their area of study.
Discover More Opportunities
Projects for Peace
Through our partnership with the Davis United World College Scholars Program, students can apply for $10,000 grants to launch initiatives that contribute to a more peaceful, conflict-free world.
BizPitch
Our annual Business Pitch Competition gives student entrepreneurs the opportunity to win prizes to help launch their own businesses, along with access to resources from throughout Bucknell's entrepreneurship ecosystem.
Makerspaces
Bucknell's makerspaces are our tech-equipped playgrounds for investigative and innovative minds. They're free to use and open to anyone with an inclination to tinker, create and make.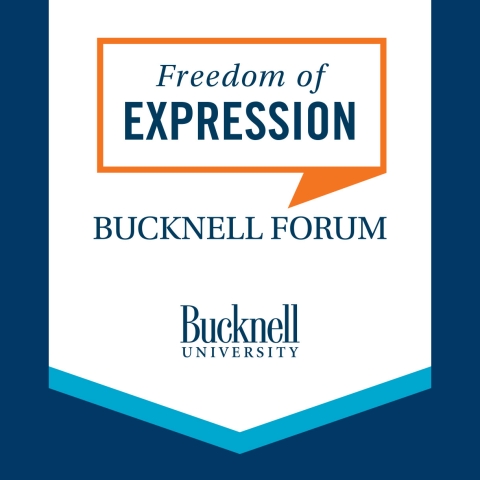 The Bucknell Forum
2023-24
The 2023-24 Bucknell Forum will discuss the theme "Freedom of Expression." The five Forum events will feature conversations between Bucknell President John Bravman and guests including Washington Post columnist George Will, novelist Jodi Picoult, and Academy Award-winning actor and activist Jane Fonda.