Welcome to Bucknell.
We're looking for curious and passionate students to join our community of explorers, artists and innovators. We'll take your entire experience into consideration when reviewing your application, and we'd like you to get to know us better as well.
Plan a visit, explore our majors and minors, and see how we'll take your education beyond the classroom.
When you have a question, please contact us. We're here to help.
Apply to Bucknell

We seek students with the drive to discover new truths and invent new possibilities. If this sounds like you, choose Bucknell.

Plan a Visit

The best way to get to know Bucknell is to see it for yourself. Options for visiting include tours, open houses and a virtual tour.
Visit Options for Admitted Students
Congratulations to those students admitted into Bucknell's Class of 2025! We know many of you have not had the chance to visit our beautiful, welcoming campus during the pandemic. That's why we're pleased to invite you to our Admitted Student Visits this spring.
Please note that advance registration is required. Use the link shared with you by email and in your letter of admission. We request that you register for only one Admitted Student Visit so that we can accommodate as many admitted students and their families as possible.
Each Admitted Student Visit includes a special welcome from our Admissions Counselors followed by a student-led tour of campus. Here's what you need to know:
When: Monday through Saturday (see specific times by following the link in your letter of admission)
Capacity: Each tour group will be small and socially distanced according to state and federal health guidelines
Guests: Admitted students may bring a maximum of two guests. 
Health screening: Upon arrival, all admissions visitors will complete a health screening, including a temperature check.
Face coverings: All visitors must wear face coverings at all times while on campus.
Registration: Admissions tours will be scheduled using a private registration link shared with you by email and in your letter of admission.
Note: To aid in social distancing and prevent overcrowding, we're currently only able to offer these visits to students admitted into the Class of 2025 and two members of their families.
Virtual Option for Admitted Students
We're proud to introduce B2B: Bison to Bison, our online community open to students admitted into the Class of 2025 and their families.
Log in using the unique link we sent to you by email or found on your application status page. From there, you can join one or more of our communities, where you'll find friendly and welcoming Bucknellians ready to answer questions, say hi and share their stories.
If you have already activated your B2B account: Go here to log in.
If you have not yet activated your B2B account: Find your unique login link on your application status page.
Visit Options for Everyone
In-person general Admissions visits are currently on hold as we work to keep our staff and visitors safe and healthy. Until then, we have enhanced our virtual visit options, which you can explore at the link below.
Virtual Visits
Use the link below to learn about:
Virtual information sessions, hosted by an admissions counselor and current student(s) 
Virtual student ambassador chats covering a range of topics relevant to you 
Guided virtual campus tours hosted by current students
Admissions Advice, in a Podcast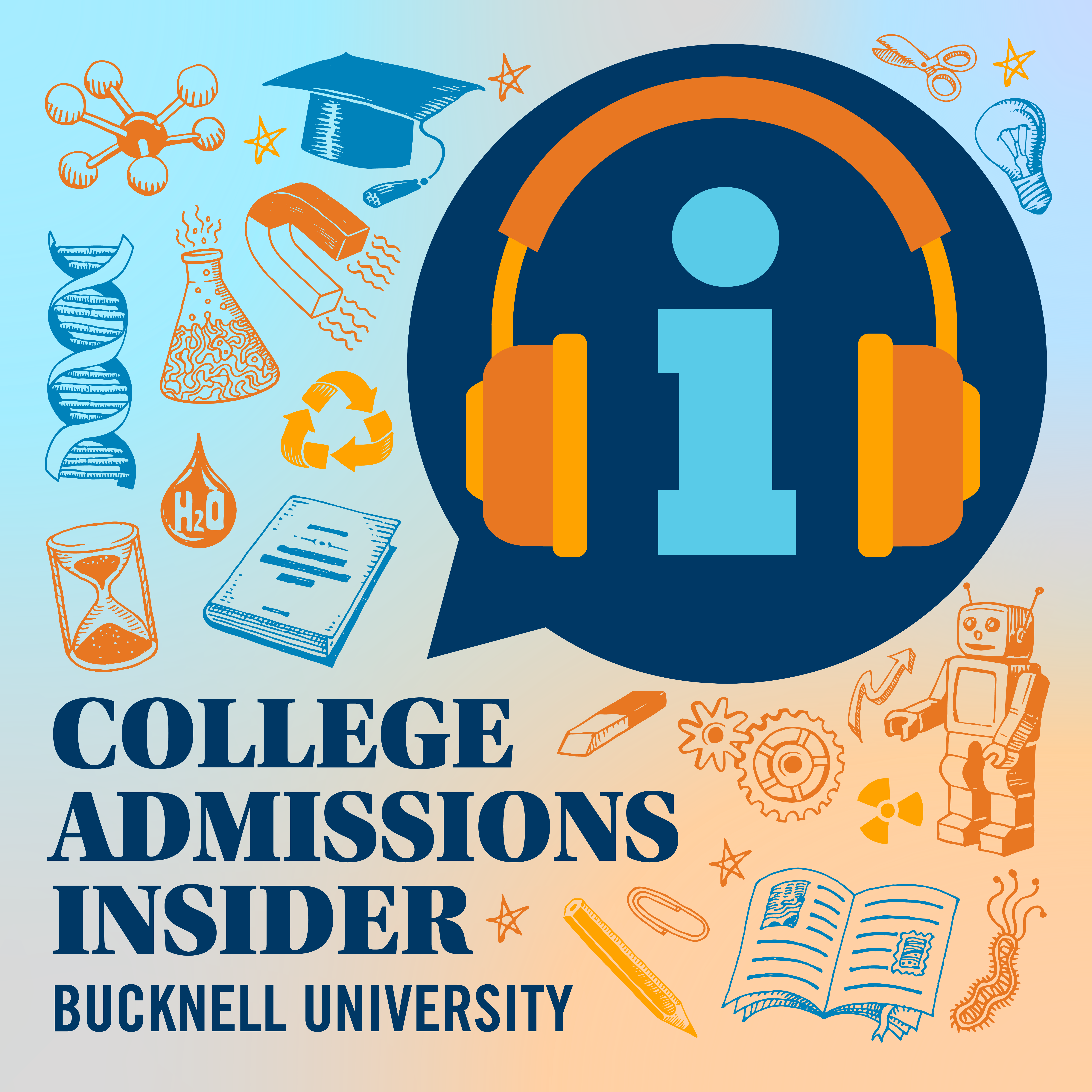 Listen to College Admissions Insider, the podcast that delivers helpful strategies for each stage of your college search. Guests include experts in Bucknell's Office of Admissions, but the advice is designed for students interested in any school. New episodes drop every two weeks. Available everywhere you listen to podcasts.
Office of Admissions
Hours
Monday – Friday:
8:30 a.m. – 4:30 p.m.