Welcome to Bucknell.
We're looking for curious and passionate students to join our community of explorers, artists and innovators. We'll take your entire experience into consideration when reviewing your application, and we'd like you to get to know us better as well.
Plan a visit, explore our majors and minors, and see how we'll take your education beyond the classroom.
When you have a question, please contact us. We're here to help.
Visit Options: In-person and Virtual
We have two options for families wanting to visit Bucknell: in-person information sessions followed by a guided tour and virtual visits.
In-person Information Sessions and Guided Tours 
Oct. 5 to Nov. 10: Mondays, Tuesdays and Fridays at 9:30 a.m. and 1:15 p.m.
Due to an increase in positive COVID-19 cases on campus, we have made the difficult but necessary decision to cancel campus visits from Monday, October 26 through Friday, October 30. This will allow us to mitigate the spread on campus as well as protect your and your family's health. Please check our website for virtual programming this week.
Pre-registration is required. To register and learn more about preparing for your in-person visit, click the link below.
Standalone Campus Tours (With No Information Session)
Oct. 10 to Nov. 14: Saturdays at 9 a.m. and 11 a.m. Note: There will be no on-campus events on Oct. 31 (On this date, please consider joining one of our virtual events outlined below.)
Additional dates: 

Oct. 12 at 11 a.m., 1 p.m. and 3 p.m.
Nov. 17 at 10:15 a.m. and 2 p.m.
Nov. 19 at 10:15 a.m. and 2 p.m.
On-Campus Information Sessions (Followed by Optional Driving or Self-Guided Tour)
Nov. 30 to Dec. 11: Mondays and Fridays at 9:30 a.m. and 1:15 p.m.
By registering for an in-person event, you and your accompanying guests agree to abide by Bucknell's current in-person visit requirements. In accordance with orders made by the Pennsylvania Department of Health, visitors who have traveled to or from states listed here will not be allowed to visit unless they quarantine for the recommended two weeks before visiting campus.
Virtual Visits
We continue to offer virtual information sessions, hosted by an admissions counselor and current student(s) as well as virtual student ambassador chats and virtual student ambassador tours hosted by current students.
Learn more and schedule your visit using the link below.
Apply to Bucknell

We seek students with the drive to discover new truths and invent new possibilities. If this sounds like you, choose Bucknell.

Plan a Visit

The best way to get to know Bucknell is to see it for yourself. Options for visiting include tours, open houses and a virtual tour.
Expert Admissions Advice, Now in a Podcast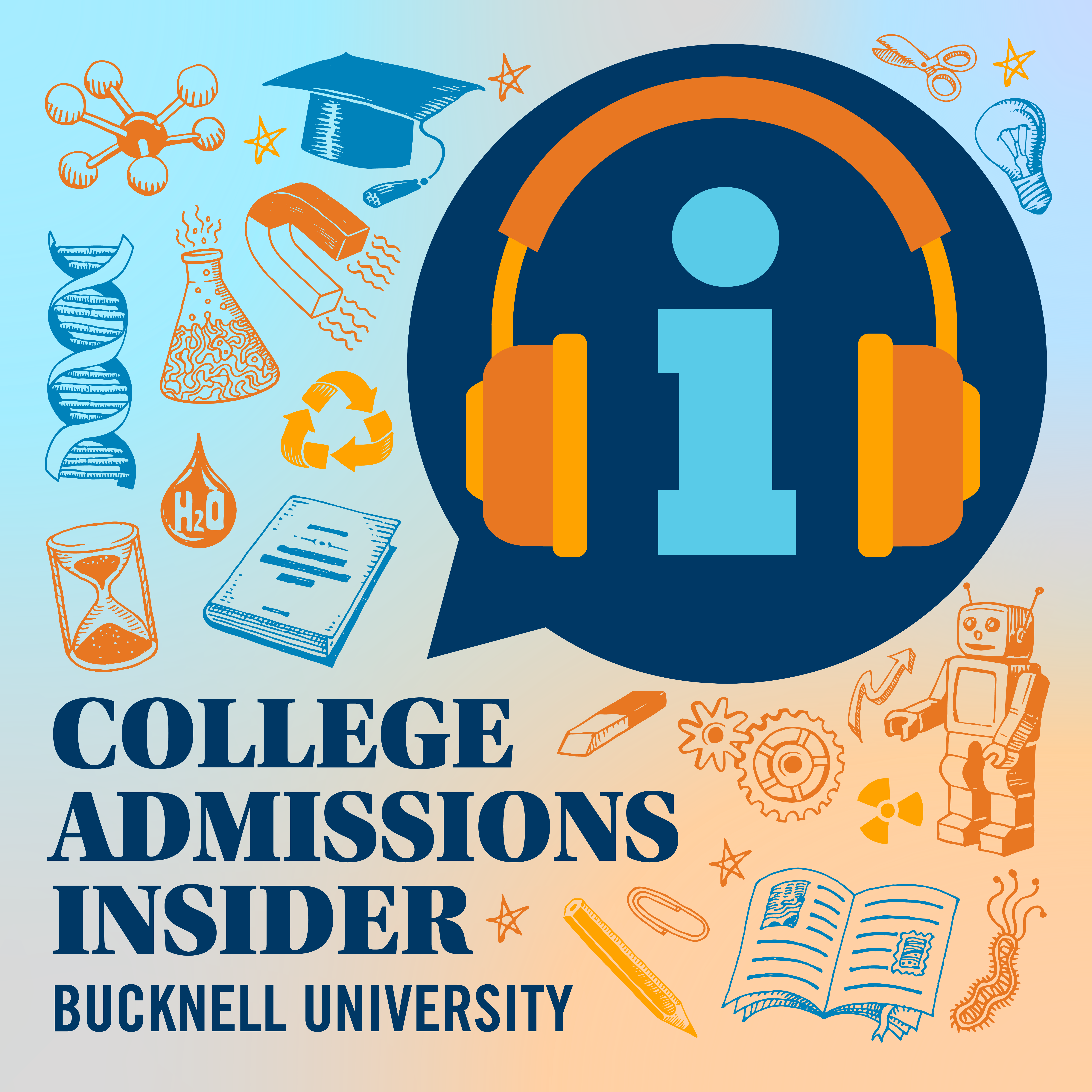 Listen to College Admissions Insider, the podcast that delivers helpful strategies for each stage of your college search. Guests include experts in Bucknell's Office of Admissions, but the advice is designed for students interested in any school. New episodes drop every two weeks. Available everywhere you listen to podcasts.
Office of Admissions
Hours
Monday – Friday:
8:30 a.m. – 4:30 p.m.