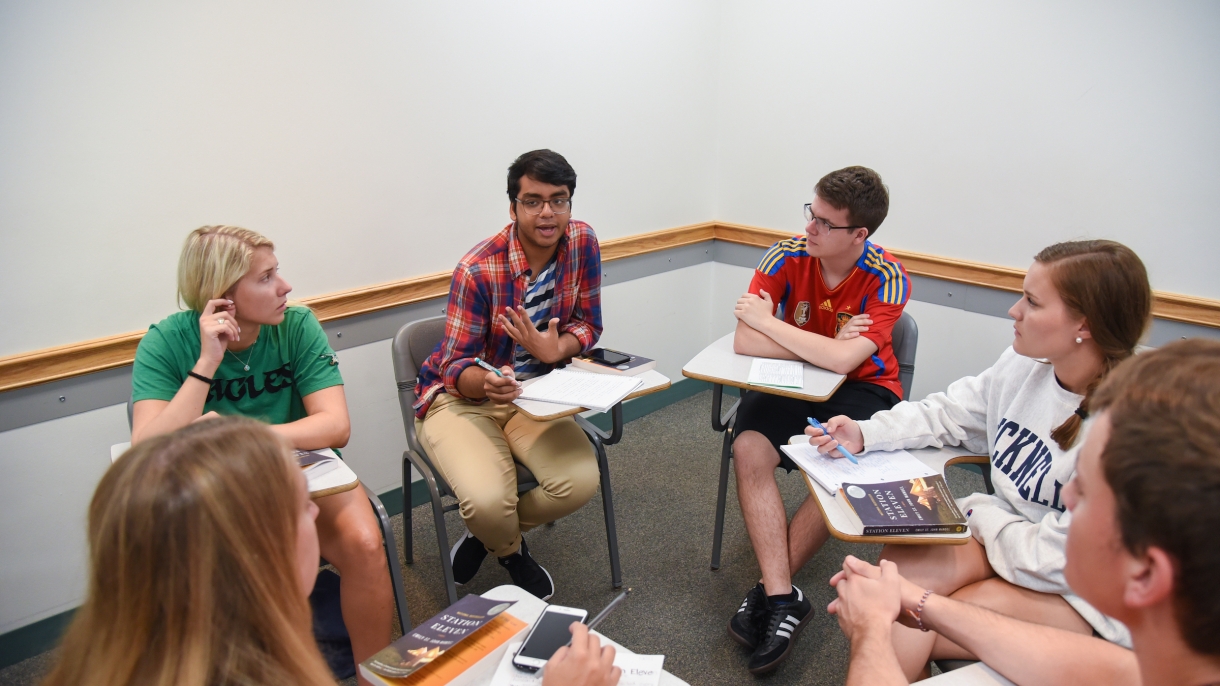 Bucknell University's Commitment to Free Expression
Bucknell University is committed to protecting the right to free expression on campus to further our mission to "educate students for a lifetime of critical thinking and strong leadership characterized by continued exploration, creativity and imagination."
In an environment that prioritizes the open exchange of ideas and debate, our students develop intellectual maturity, personal conviction and strength of character informed by a deep understanding of different cultures and perspectives.
Diverse perspectives in the classroom and across campus enhance everyone's educational experience. We integrate a commitment to free expression and the principles of academic freedom throughout our policies and by specific actions that support lively and fearless debate. In particular, Bucknell:
1.
Encourages students to engage freely with course content with assurance that students will be evaluated on the merits of their arguments and performance, and not on their opinions or conduct in matters irrelevant to the academic mission of the University or course content.
— Bucknell Faculty Handbook
2.
Respects each student's freedom to express reasoned opinions that differ from the opinions of faculty or the majority of other students without concern for arbitrary and capricious evaluation of their work.
— Bucknell Faculty Handbook
3.
Respects the authority of individual members of the faculty to search for truth, to criticize existing beliefs and institutions, and to disseminate the results within the limits of professional competence.
— Bucknell Faculty Handbook
4.
Respects the freedom of faculty to support a controversial idea or a colleague whose responsible pursuit of truth runs against the tide of established or convenient opinion or belief.
— Bucknell Faculty Handbook
5.
Supports academic freedom, freedom of expression, and freedom of association for all members of the University community, subject to reasonable restrictions of time, place and manner to ensure orderly scheduling of facilities and adequate preparation for the event, and that the activity is conducted in a manner appropriate to an academic community.
— AAUP Joint Statement on Rights and Freedoms of Students
6.
Values a constituency composed of individuals with diversity of interests and opinions, bound together by respect for the individual and collective rights of others. All members of the University community are responsible for the maintenance of an environment in which people are free to learn and work without fear of discrimination or abuse.
— Bucknell Diversity Statement and Bias Incident Policy
Specific Protections for Free Expression
Guidelines for Free Expression on Campus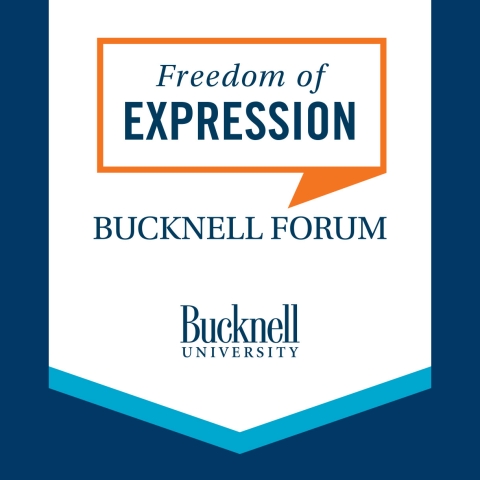 The Bucknell Forum
2023-24
The 2023-24 Bucknell Forum will discuss the theme "Freedom of Expression." The five Forum events will feature conversations between Bucknell President John Bravman and guests including Washington Post columnist George Will, novelist Jodi Picoult, and Academy Award-winning actor and activist Jane Fonda.