This video does not contain audio
At Bucknell's nationally ranked College of Engineering, we are training a new generation of engineers to go beyond problem-solving to influence, impact and create change.
Questions are encouraged here. We call our students engineers from the day they set foot on campus, and empower them to design and innovate under the close mentorship of our world-class faculty. Our students learn by doing from their very first class, and quickly transition to authentic industry projects with real-world corporate, government and nonprofit partners.
The pace of technological change gets faster every day. Unleash your curiosity and see where it takes you.
College of Engineering Video Tour
About the College of Engineering
Meet the innovative educators and researchers on our staff, and learn more about our commitment to pushing the boundaries of engineering education.
Explore Engineering at Bucknell
Majors & Departments

Explore all eight of our highly regarded, competitive undergraduate engineering programs, as well as our graduate and five-year dual degree options, offered through our six engineering departments:

Signature Engineering Programs

At Bucknell, learning doesn't stop at the classroom, and research isn't confined to the lab. Our living-learning experience offers extensive opportunities for students to pursue their curiosity and make a difference through engineering, and we're advancing our field by introducing engineering to high school students and training faculty and science teachers.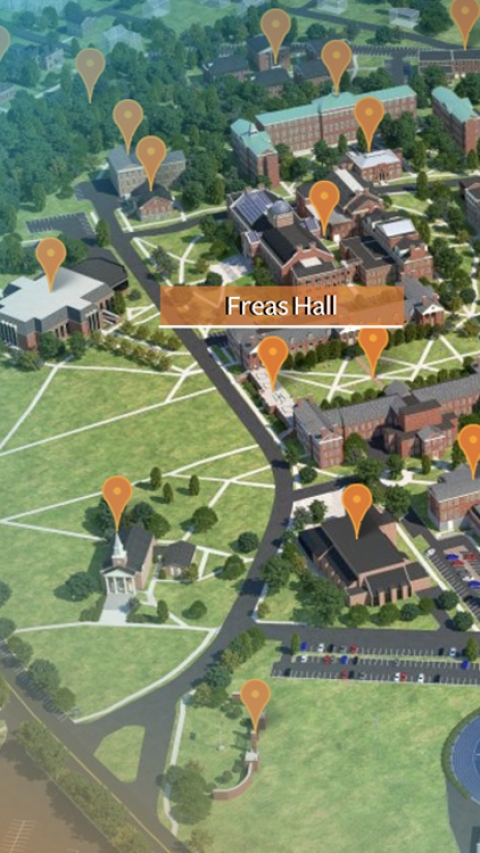 Picture Yourself Here
Virtual Campus Tour
Go inside all of our engineering buildings in a special version of Bucknell's virtual campus tour, just for engineering majors. In videos, helpful text and stunning photographs, you'll learn about the high-tech labs and diverse learning spaces where you'll work closely with faculty from your very first year.
U.S. News & World Report Rankings
CIVIL ENGINEERING:

3rd

MECHANICAL ENGINEERING:

3rd

ELECTRICAL ENGINEERING:

4th

COMPUTER ENGINEERING:

5th
Among primarily undergraduate institutions
Corporate Relations & Industry Collaborations
Bucknell seeks out and builds relationships with corporate, government and nonprofit partners who sponsor classes, design projects and events. These collaborations provide our students with irreplaceable hands-on experiences doing engineering in the real world, while our partner organizations gain access to the brilliant minds and fresh perspectives of our up-and-coming engineers.
ABET Accreditation
All eight of Bucknell's undergraduate degree programs are accredited by the Accreditation Board for Engineering and Technology, an independent body considered the industry standard for collegiate applied and natural science, computing, engineering and engineering technology programs.
Contact Details
College of Engineering
Hours
08:30 a.m. - 04:30 p.m.