Electrical & Computer Engineering
Bachelor of Science in Electrical Engineering
Bachelor of Science in Computer Engineering
Master of Science in Electrical Engineering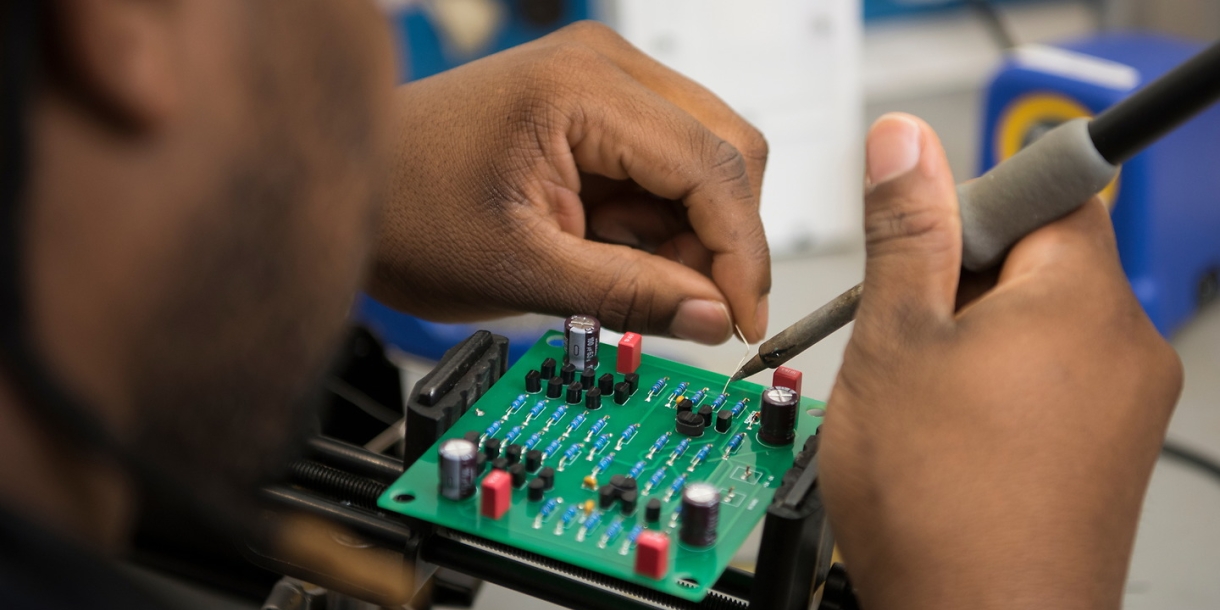 The world needs engineers with more than just great technical skills — it needs ethical and visionary leaders. Bucknell's nationally ranked electrical engineering and computer engineering majors will help you develop personally as you prepare for a career with employers such as Amazon, Lockheed Martin or Accenture — or any job seeking the in-demand skills and experiences you'll gain. You'll connect with professors at the top of fields from renewable energy to embedded systems to smart surgical technologies, and build a professional network to last a lifetime. You'll also find the flexibility to pursue an academic minor, study abroad or play an instrument — and still graduate in four years.
The Dominguez Center for Data Science
Data Excellence
The new Dominguez Center for Data Science will launch in 2024, and with it, programming that leverages curriculum, research and the expertise of faculty from all three of Bucknell's colleges. Students can expect real-world, hands-on learning experiences that prepare them for 21st century careers and foster ethical data-driven decision-making and creative problem-solving, no matter their area of study.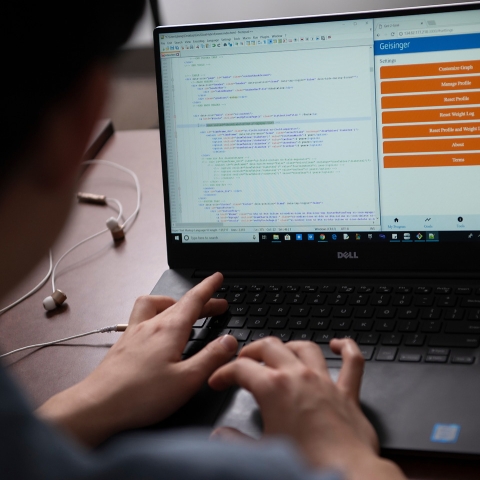 Computer Science
Related Major
Bucknell also offers several degrees in computer science through the College of Arts & Sciences and the College of Engineering. These majors place greater emphasis on programming and software design, while the computer engineering major emphasizes computer hardware and system design.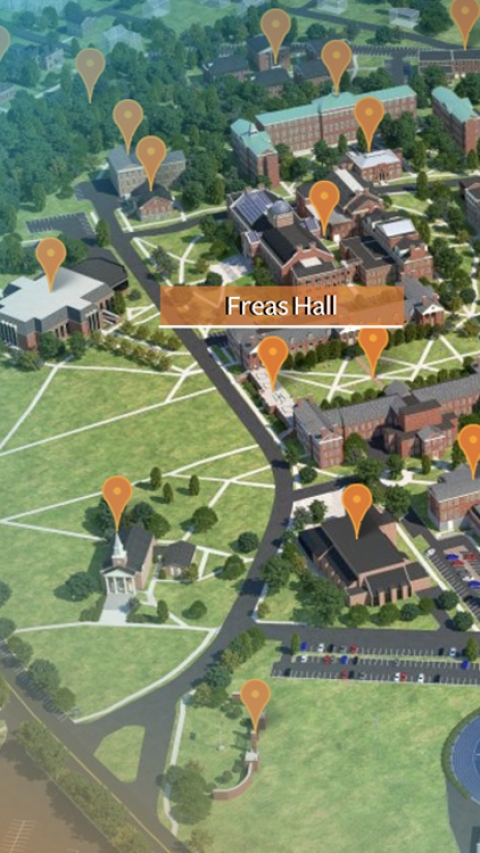 Picture Yourself Here
Virtual Campus Tour
Go inside all of our engineering buildings in a special version of Bucknell's virtual campus tour, just for engineering majors. In videos, helpful text and stunning photographs, you'll learn about the high-tech labs and diverse learning spaces where you'll work closely with faculty from your very first year.
News from the College of Engineering
Contact Details
Electrical & Computer Engineering