Tuition, Fees & Financial Aid
Your Bucknell education is a transformative investment, and we're here to help.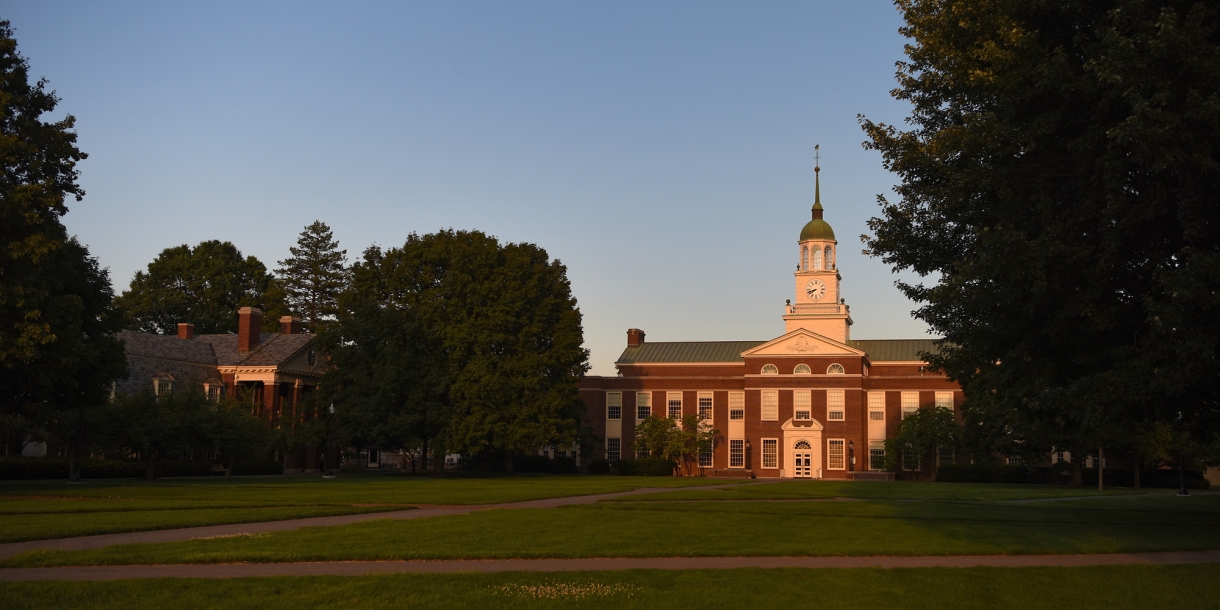 College is an investment, but it's not one you have to make alone.
In a 2020 analysis of four-year colleges, U.S. News & World Report called Bucknell one of the top 20 "colleges with the best return on investment." 
Our Office of Financial Aid staff is here to help every step of the way. More than half of our students receive financial assistance. We'll help you understand all of your options and guide you through the process of applying for grants, loans and work-study opportunities. 
Together we can explore all available aid options at Bucknell and help you on your way to becoming part of the Bucknell family.
Get in Touch With Our Team
At the Office of Financial Aid, we welcome your questions throughout your financial aid journey with Bucknell.
Cost Breakdown for 2022-23
Tuition:

$61,408

Housing:

$9,490

Approximate Meal Plan Cost:

$5,868

Activity Fee:

$338
Total comprehensive cost*:
$77,104
Average Total Need-Based Package†:
$43,000
*Represents fees before financial aid and grants. Keep in mind that this comprehensive fee may not represent the true cost to your family. For the 2022-23 academic year, the cost of attendance budget is $80,230, which includes the direct charges listed above plus an allowance of $900 for books/supplies, $2,166 for personal expenses and $60 for loan fees, if borrowing.

†Represents average total need-based package for a student who demonstrates financial need (Class of 2026 Admitted Student Data as of 08/10/22). We evaluate each family's financial circumstances to determine financial aid eligibility.
Other Fees and Charges
Please direct questions about these fees and charges to the Bursar's Office at 570-577-3733 or bursar@bucknell.edu.
Orientation fee: $265 one time only
The following fees are by specific request only:
Audit fee (nonrefundable): $150 per course
Credit by examination (nonrefundable): $225 per course
Private music lessons (nonrefundable): $514 per semester
Single-course rate (subject to tuition refund policy): $6,740
Fees are subject to change without notice. Some academic departments may charge fees or require deposits separate from those listed here.
Monthly Payment Plan
Many families find it easier to spread payments over 5 months rather than receiving bills twice per year. The Bucknell Monthly Payment Plan offers an alternative to a lump-sum payment.
Coming from Vietnam, I wasn't eligible for the same federal resources as U.S. students — which made scholarships and aid all the more important. I was advised that Bucknell is one of the most generous schools financially in the U.S. for international students.
Lam Ngo '22, Civil Engineering and Economics
Students who receive need- or merit-based financial aid from Bucknell
Students who receive financial aid of some kind
Average federal student loan debt for graduating seniors in the Class of 2020 who borrowed (compared to about $30,000 nationally)