At Bucknell, we seek out the world's brightest thinkers and invite them to join our community of innovators and trailblazers.
If you've been admitted to Bucknell, it means you're highly qualified, both academically and personally, to become part of a 173-year tradition of transformative undergraduate education on one of the most beautiful campuses in the country.
Below, we've collected information to prepare admitted students for their journey to Bucknell.
Early Decision I & II Admitted Students
Welcome to the Class of 2024!
Please log in to your application portal to complete the necessary forms.
Regular Decision Applicants
Regular Decision applicants will receive decisions by April 1, 2020.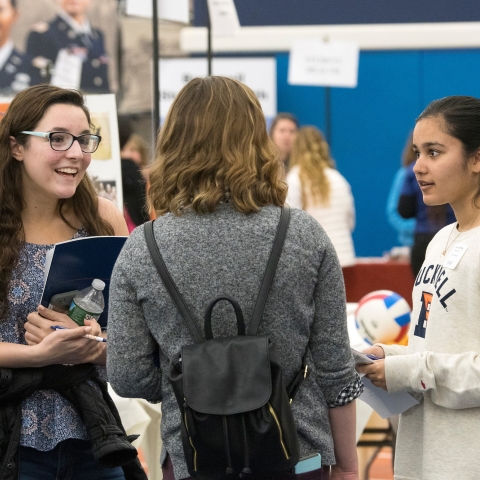 Visit Options for Admitted Students
CLASS OF 2024
We offer special visit options for admitted students.
Tour campus, experience a classroom environment, meet faculty and students, and get a sneak peek at student life.
Check your acceptance packet for details about these special events.
Office of Admissions
Hours
Monday – Friday:
8:30 a.m. – 4:30 p.m.
Saturday & Sunday:
Closed (though we host campus visits many Saturdays)