Get Involved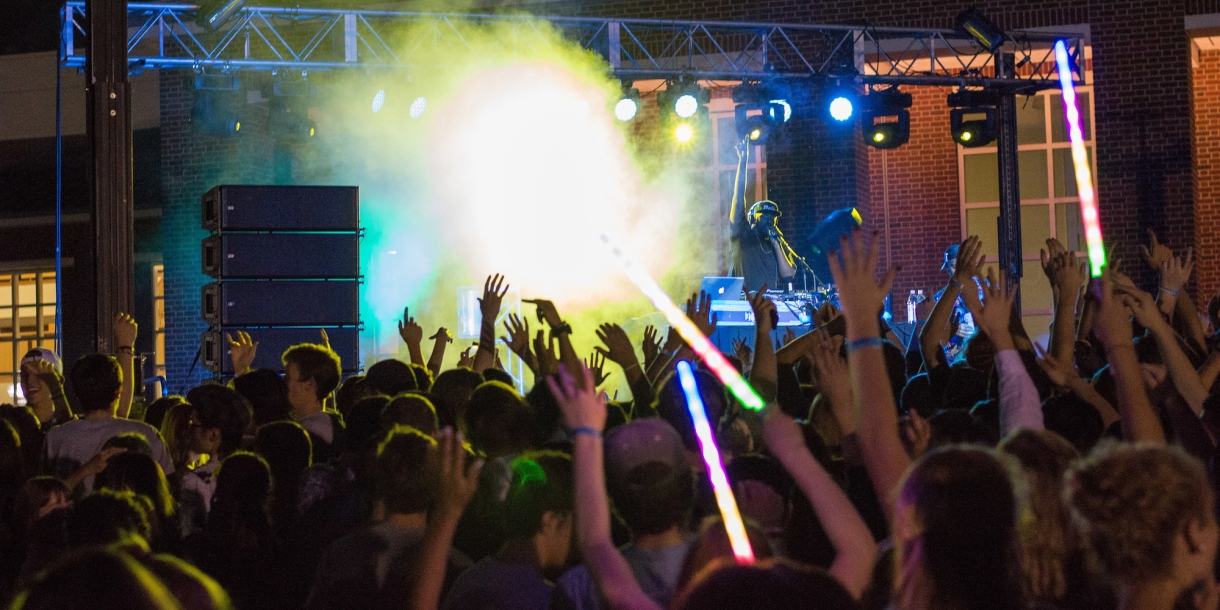 Your Bucknell experience is about so much more than classes. You can pursue your passions and try out new experiences in some of our more than 200 clubs. You'll bond with your friends by competing, volunteering and kicking back together. And you'll be part of the amazing annual traditions that tie us all together. By getting involved, you'll become more than a student. You'll be a Bucknellian.
Student Clubs & Organizations
Students take part in more than 200 student-run clubs and organizations at Bucknell. Explore the Involvement Network to find a group that interests you, or contact Campus Activities & Programs to start your own.
Explore our clubs on the Involvement Network
Annual Student Events
Concerts, carnivals and stand-up comedy keep Bucknell's campus exciting all year long.
Uptown
Uptown is an on-campus, student-run event venue where you'll find entertainment from Karaoke nights to concerts to themed parties. Uptown's staff works to provide a wide variety of events both independently and co-sponsored with other groups on campus. 
Location: Swartz Hall
Days of Operation: Thursday, Friday and Saturday 
Community Service Opportunities
The Office of Civic Engagement organizes an array of opportunities to volunteer, and helps connect students with service organizations in Lewisburg and beyond.
Explore opportunities to serve
Outdoor Education & Leadership
The Outdoor Education & Leadership program provides students the opportunity to get outside, develop student leadership skills and find new interests in the beautiful area that surrounds Bucknell. 
Learn more about Outdoor Education & Leadership
Bucknell Student Government
Bucknell Student Government is a body of elected undergraduate students who represent the student body in University affairs.
See what's happening on the BSG blog
Club & Intramural Sports
In addition to one of the largest Division I varsity sports programs in the U.S., Bucknell offers more than a dozen club and club varsity sports teams (which compete against other schools) and a dozen more intramurals (internal pick-up leagues and tournaments).