Your Bucknell experience is about so much more than classes. You can pursue your passions and try out new experiences in some of our more than 200 clubs. You'll bond with your friends by competing, volunteering and kicking back together. And you'll be part of the amazing annual traditions that tie us all together. By getting involved, you'll become more than a student. You'll be a Bucknellian.
Campus Activities & Programs
The Office of Campus Activities & Programs organizes can't-miss events for students nearly every night of the week. Catch a performance at Uptown, an always-changing event space right on campus. Grab a unique snack to fuel your late-night studies. Visit the Commons for make-your-own-smoothie night. The CAP Center also serves as a resource for all students and student organizations to produce signs, banners and advertising for their events. Stop by the Elaine Langone Center to check out pricing and options.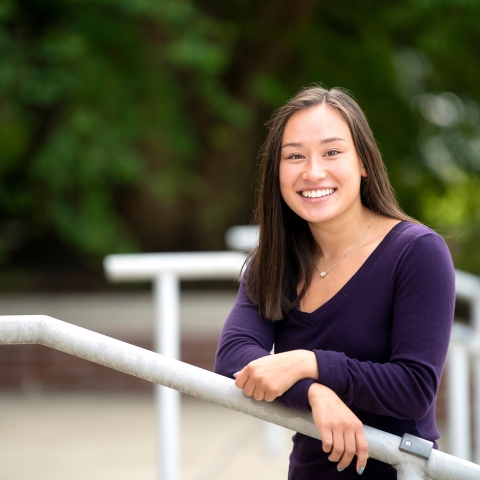 In high school, I had a job, I did track, I had school. I think I thrive off being busy, and I love how Bucknell helps me get involved.
Mikayla Horvath '23, chemistry