Club & Club Varsity Sports
Club sports at Bucknell are run by students, for students, under the direction of the Office of Recreation Services. Taking part in club athletics allows students to enjoy the recreational, instructional and competitive atmosphere of sports without the commitment of a varsity program. All club sports teams must follow the Bucknell Club Sports Operating Guidelines.
Bucknell Club Sports
Contact and other information about club sports can be found in the Bucknell Involvement Network.
Explore club sports at Bucknell

For questions about policies or starting a club sport at Bucknell, contact Scott Lotze, assistant athletic director, at sal036@bucknell.edu or 570-577-1656.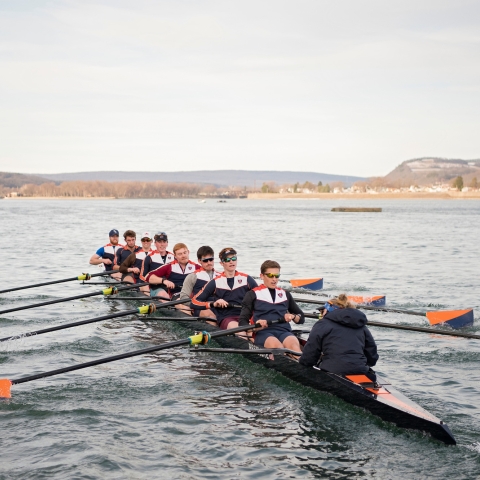 Men's Crew
The club-varsity program, which currently incorporates men's crew, provides athletes with many of the same training and competitive opportunities as varsity athletics, but requires that the teams be self-funding.
Contact Details
Club and Club Varsity Sports