Alumni
Resources and Information for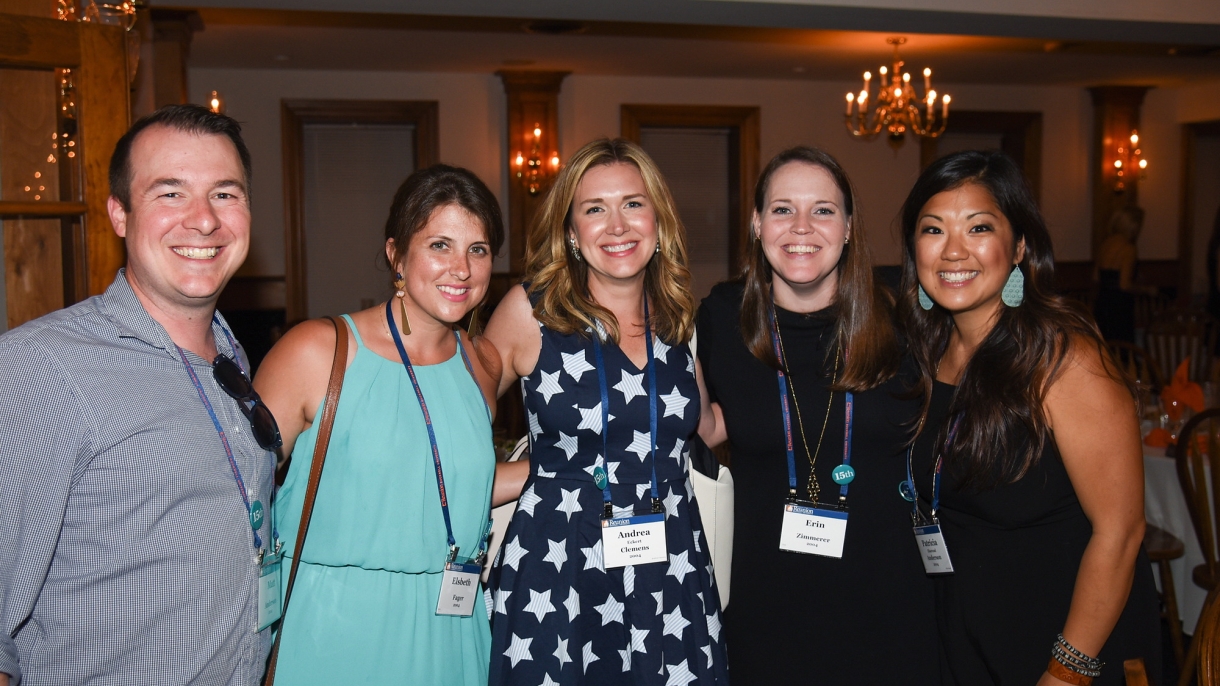 We are Bucknellians.
We are a community of doers, of innovators and earth-shakers more than 54,000 strong. 
We blaze diverse and diverging paths, but we're united by a shared identity and quiet confidence shaped at Bucknell — an understanding that what we do, matters. 
In every corner of the globe, we are making change happen in our companies, communities and the world.
Save the date for One Herd One Day!
Get ready for the 24-hour giving challenge in support of Bucknell Athletics & Recreation, taking place on March 28 and 29. Are you up for the challenge?
Mod Memories
This winter, Bucknellians joined one another in reflecting on the unforgettable experiences and memories made across Route 15 in the Mods. Whether you said your farewells by sharing your memories, submitting a photo as part of the special compilation or participating in the building placard auction, we thank you for keeping the memories of Mods alive as we close one chapter and embark on an exciting new one! Don't forget — you can monitor daily progress on the construction of four new Bucknell West residence halls by viewing the live webcam.
Mods Project Webcam
Click the window above to begin viewing the live stream.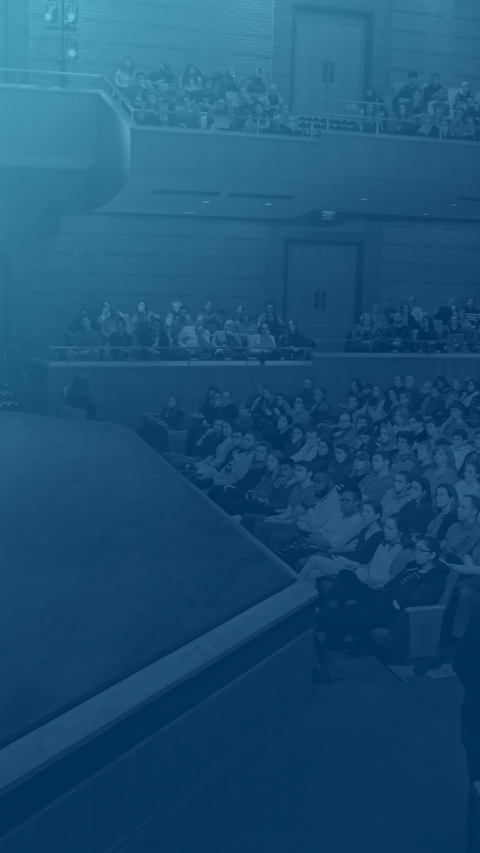 The Bucknell Forum
National Speaker Series
The State of American Democracy
The 2022-23 Bucknell Forum will feature speakers from across the political spectrum offering their perspectives on the theme "The State of American Democracy." The 2022-23 series will conclude April 4 with Barbara F. Walter '86, author of New York Times bestseller How Civil Wars Start (and How to Stop Them).
Walter's appearance follows events with Condoleezza Rice, former U.S. Secretary of State; Jake Tapper; CNN chief Washington correspondent; John Kasich, former Republican governor of Ohio; and David Axelrod, former senior adviser to President Barack Obama.
2022-23 Bucknell University Report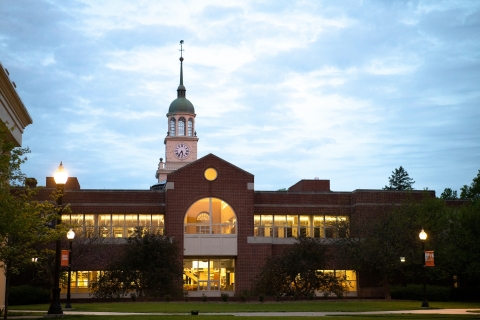 We Are Living Bucknell's Mission
Every day at Bucknell, we are working toward the fulfillment of The Plan for Bucknell 2025. The inaugural University Report details notable accomplishments and new programs driven by our strategic commitments, and provides evidence of progress toward the pursuit of our vision: To ensure a thriving, sustainable and inclusive future.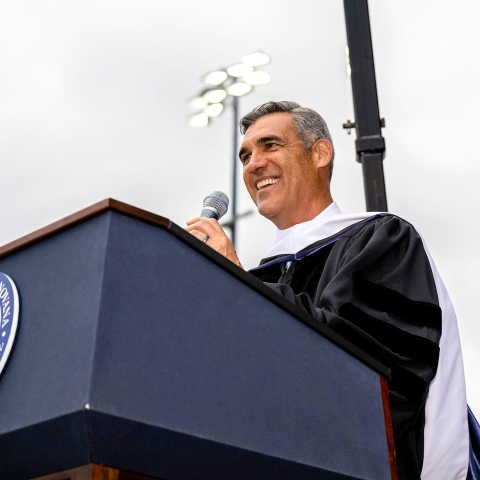 Meet Bucknell's Commencement Speaker
Commencement 2023

Former Bison basketball player, two-time Final Four champion Villanova men's basketball coach and CBS Sports college basketball analyst Jay Wright '83 will return to his alma mater to deliver the keynote address at Bucknell University's 173rd Commencement on Sunday, May 14.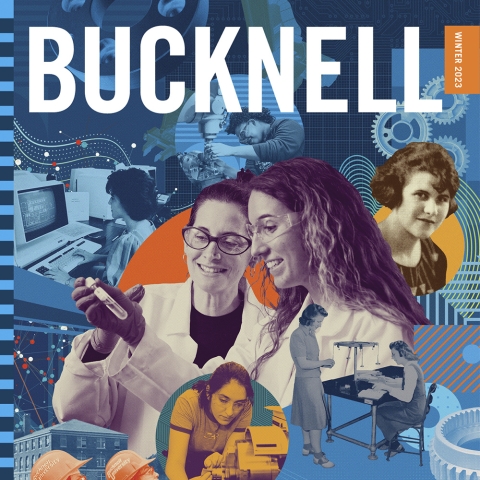 Bucknell Magazine
WINTER 2023
2023 marks 100 years since our first alumna graduated with an engineering degree. In the latest issue of Bucknell Magazine, read about the impact of that legacy and the powerful ways past and current Bucknell women engineers are making a lasting impact on campus and beyond. You'll also learn what accounting professor Kate Suslava's research reveals about the relationship between corporate executives' linguistic choices and stock market performance. And get a multigenerational look back at life in the Mods, which will soon be replaced with a modernized residential complex.
Reunion Weekend 2023
Save the Date
Come home for Reunion Weekend. Celebrating classes ending in years 3, 8 and all emeritus classes, this time-honored tradition is your opportunity to reconnect and reminisce with fellow Bucknellians.
Nominate a Bucknellian!
The Bucknell University Alumni Association (BUAA) is seeking nominations to join its board. 
BUAA Board of Directors
The BUAA Board of Directors is a diverse group of passionate alumni who care about maintaining a strong bond between alumni, the University and its students. It seeks representatives from varying class years, backgrounds and geographic locations to ensure all our alumni communities are represented.
Nominate a Bucknellian to join the BUAA Board of Directors
The Center for Alumni & Family Engagement
Reconnect with your alma mater and classmates, on campus and around the country, every month of the year. Learn more about how you can get involved with life after Bucknell. 
Join Your Local Herd
Join fellow Bucknell alumni and parents at events in your local area to celebrate all things Bucknell.
Explore opportunities to connect
Advance Your Career
Our career assistance and advising doesn't stop at your first job — it's for life. Alumni Career Services offers advice and exclusive resources to help you search for jobs, build your network and plan your next move. 
Alumni Stories
Bucknellians are all over the world, pursuing their passions and creating change in countless different ways, but they can all trace their steps back here. Learn about the trails they've blazed and how Bucknell has helped them throughout their journey.
Contact Details
The Center for Alumni & Family Engagement
Location
Alumni House
90 University Avenue

Hours
8:30 a.m. – 4:30 p.m.