Alumni
Resources and Information for
We are Bucknellians.
We are a community of doers, of innovators and earth-shakers more than 54,000 strong.
We blaze diverse and diverging paths, but we're united by a shared identity and quiet confidence shaped at Bucknell — an understanding that what we do, matters.
In every corner of the globe, we are making change happen in our companies, communities and the world.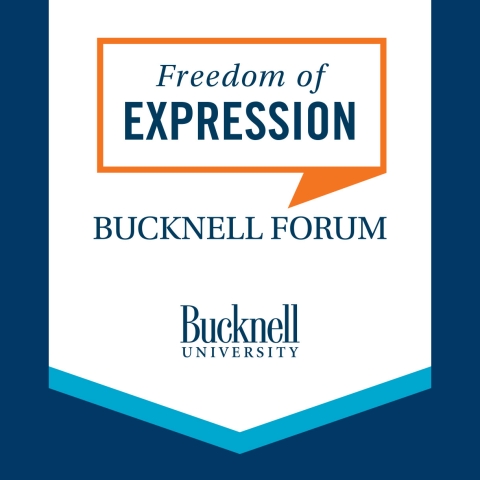 The Bucknell Forum
2023-24
The 2023-24 Bucknell Forum will discuss the theme "Freedom of Expression." The five Forum events will feature conversations between Bucknell President John Bravman and guests including Washington Post columnist George Will, novelist Jodi Picoult, and Academy Award-winning actor and activist Jane Fonda.
Bucknell Magazine
FALL 2023
Bucknellians are making life-changing impacts on campus, nationally and in each others' lives. In our cover story, you'll meet former engineer Kevin Fitzgerald '84, who blew the whistle on an automotive parts company's negligence. Learn about his decades-long fight to get defective airbags off U.S. roads. In other stories, see how two Bucknell families brought together by a rare diagnosis are sharing support, fostering hope and campaigning for a cure. Meanwhile, on campus, an alumna's generous gift is fueling a current student's scientific discovery.
Bucknell Breaks New Ground
MEDIA HIGHLIGHTS 2022-23
Bucknell faculty and leaders appeared more than 2,000 times in media publications in academic year 2022-23, a record number since the University began tracking appearances in its annual media report five years ago. This year's report also features more than a dozen appearances on podcasts, a testament to Bucknell's evolving efforts to reach audiences where they consume news and information. Learn how Bucknell experts are setting the agenda on topics from scientific discoveries to geopolitical analysis to the challenges and potential of emerging tools like AI — and much more.
Forever a Bucknellian
The Center for Alumni & Family Engagement
Reconnect with your alma mater and classmates, on campus and around the country, every month of the year. Learn more about how you can get involved with life after Bucknell. 
Join Your Local Herd
Join fellow Bucknell alumni and parents at events in your local area to celebrate all things Bucknell.
Advance Your Career
Our career assistance and advising doesn't stop at your first job — it's for life. Alumni Career Services offers advice and exclusive resources to help you search for jobs, build your network and plan your next move. 
Nominate a Bucknellian!
The Bucknell University Alumni Association (BUAA) is seeking nominations to join its board.
BUAA Board of Directors
The BUAA Board of Directors is a diverse group of passionate alumni who care about maintaining a strong bond between alumni, the University and its students. It seeks representatives from varying class years, backgrounds and geographic locations to ensure all our alumni communities are represented.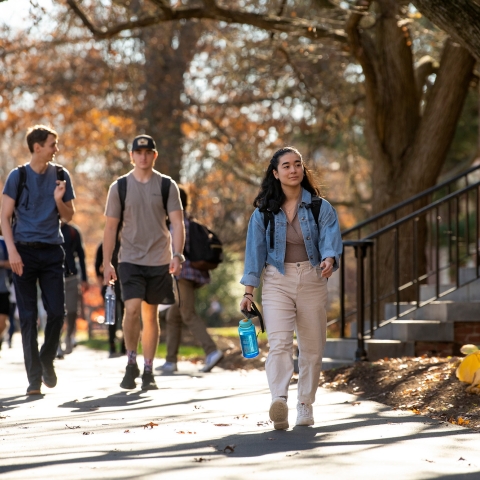 Invest in the Future
Enrich the Student Experience
Your generosity is instrumental in making a lasting impact on students' lives. It creates opportunities, fuels student discovery and creativity, and helps advance the academic and overall student experience. Whether your giving is directed to athletics, the Student Needs Fund, the Bucknell Fund or any area of Bucknell important to you, your gift matters.
Alumni Stories
Bucknellians are all over the world, pursuing their passions and creating change in countless different ways, but they can all trace their steps back here. Learn about the trails they've blazed and how Bucknell has helped them throughout their journey.
The Bucknell spirit lives in all of us.
The Bucknell University Alumni Association Board of Directors invites you to look back on your Bucknell experience, and consider making a gift to create opportunities for today's students and future generations of Bucknellians on their path to becoming the change-makers of tomorrow.
Thank you for passing along the pride, the hope and the promise of the Bucknellian spirit.
Contact Details
The Center for Alumni & Family Engagement
Hours
08:30 a.m. - 04:30 p.m.