At Bucknell, sustainability isn't just something we study — although we are advancing our understanding of sustainability in disciplines from civil engineering to finance to philosophy. It's something we do.
Sustainability at Bucknell encompasses both principles and practices, at scales from local to global, that protect, maintain and increase the long-term viability and resilience of our environmental, social and economic support systems, so that we can create a more just, equitable and abundant future.
This definition informs our journey roadmap as a local-to-global sustainability living-learning community in academic majors, research, initiatives, organizations and external outreach. Sustainability involves every Bucknellian — from students, faculty and staff to the Board of Trustees, parents and alumni.
Through it all, we strive for a brighter future for our University, our region and the world.
Sustainability Governance
The Environmental, Social and GovernanceCommittee of the Board of Trustees offers investment oversight and councils strategic leadership.
The President's Sustainability Council provides strategic leadership for the University-wide sustainability initiatives.
The President's Diversity Council provides leadership for social, inclusion, equity and justice issues of sustainability.
The Office of Campus Sustainability coordinates the establishment and implementation of the University's Sustainability Plan through four transdisciplinary, cross-functional Sustainability Working Groups consisting of volunteer students, faculty and staff.
The Bucknell Center for Sustainability and the Environmentprovides research and academic leadership for technological sustainability, place studies and ecological conservation and restoration.
Our Plan for a More Sustainable Bucknell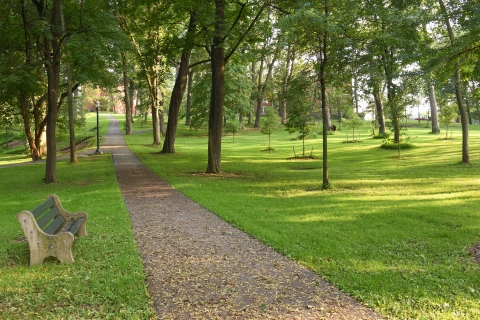 The Plan for Sustainability@Bucknell is a 10-year aspirational plan for environmental sustainability in accordance with the guidance from the University's strategic plan, The Plan for Bucknell 2025, which calls for a "broad-based environmental sustainability efforts that address issues such as energy use and sourcing, biodiversity and natural habitat, and waste minimization and recycling, while publicly reaffirming and continuing the stated goal of carbon neutrality by 2030." Read about our plans and progress in our strategic plan for sustainability.