Current Students
Resources and Information for
Important Information About 2020-21 Reopening
Bucknell is offering on-campus residential education for the 2020-21 academic year. To keep the community safe, the University has implemented important health and safety protocols and guidelines. Students must do their part in protecting one another and all in the community. The link below will take you to information about the following, and more:
COVID-19 testing, contact tracing and quarantine plans
Physical distancing, face covering, enhanced cleaning and other preventive measures
Residence life guidelines
Adaptations for dining, fitness and recreation facilities, and activities and events
The remote learning option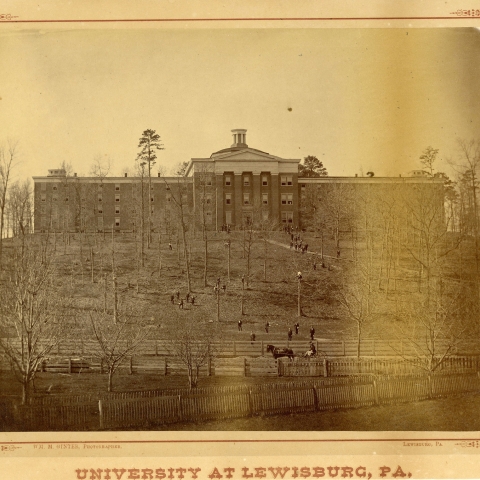 Bucknell Turns 175
From our beginning in 1846 to today, Bucknell students have written a story of liberal arts breakthroughs, awe-inspiring innovation and world-changing discovery. As we celebrate our 175th birthday, explore how we got here — and where we're going.