This video does not contain audio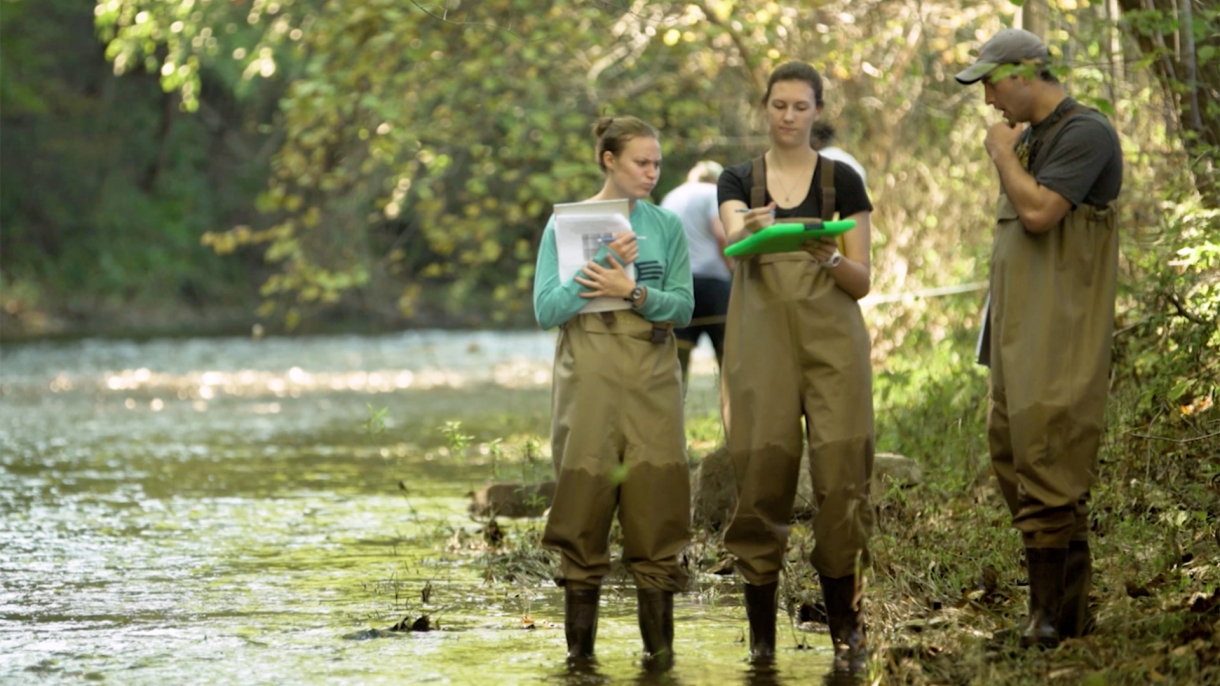 At Bucknell, we support our students as they explore their intellectual curiosity, and we empower them to become innovators in whatever field they choose.
It starts in the classroom, where our world-class professors personally guide discovery in small groups. But it doesn't end there.
We are a living-learning community where students explore the ideas and theories they're passionate about. This happens in laboratories, residence hall lounges, the local community and study-abroad programs around the world.
It's why our students graduate ready to make a difference and shape the world they live in.
Three Colleges, One Bucknell
Bucknell offers top-ranked liberal arts, engineering and management programs in three distinct colleges: Arts & Sciences, Engineering and the Freeman College of Management.
Countless innovative and transformative learning experiences await students in all three — and the many interdisciplinary spaces in between — preparing them for success and a lifetime of discovery.

College of Arts & Sciences
College of Engineering
Freeman College of Management
 
Writing Across the Curriculum

At Bucknell, everyone writes, because writing well matters in every major and in every career. In Bucknell's Writing Across the Curriculum Program, students practice writing in multiple contexts with guidance from professors who are accomplished writers in their own fields.

Discover Undergraduate Research

Research shouldn't wait until graduate school. Our students start making discoveries and innovations from their first year on campus.

And we support their curiosity with extensive funding opportunities for undergraduates — recognizing great questions with the resources to uncover answers.

Go Beyond the Classroom

At Bucknell, learning is an experience that takes place in and out of the classroom — and every space in between.