History & Traditions
Since 1846, Bucknell University has pushed the boundaries of undergraduate education and actively shaped the world outside Lewisburg. It's a tradition that continues today, with our distinct mix of liberal arts and professional programs giving students almost unlimited options to pursue their intellectual interests and passions.
We're also proud that we've fostered a diverse, inclusive, supportive academic community throughout our history. From the opening of our Female Institute in 1852 to our first international student's graduation in 1864 to our first African American student's graduation in 1875, we've been opening doors to education from our earliest days.
The History of Bucknell University
Annual Events & Traditions
The Alma Mater, "Dear Bucknell"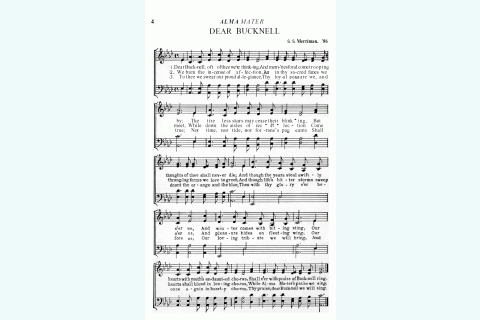 The Burma-Bucknell Connection
Bucknell's long connection with the Southeast Asian nation dates to the enrollment of Maung Shaw Loo at the University at Lewisburg in 1858.
Bucknell's First African American Graduate
Edward McKnight Brawley, Class of 1875, was a minister, religious scholar journalist and president of Selma University and Moore College.