This video does not contain audio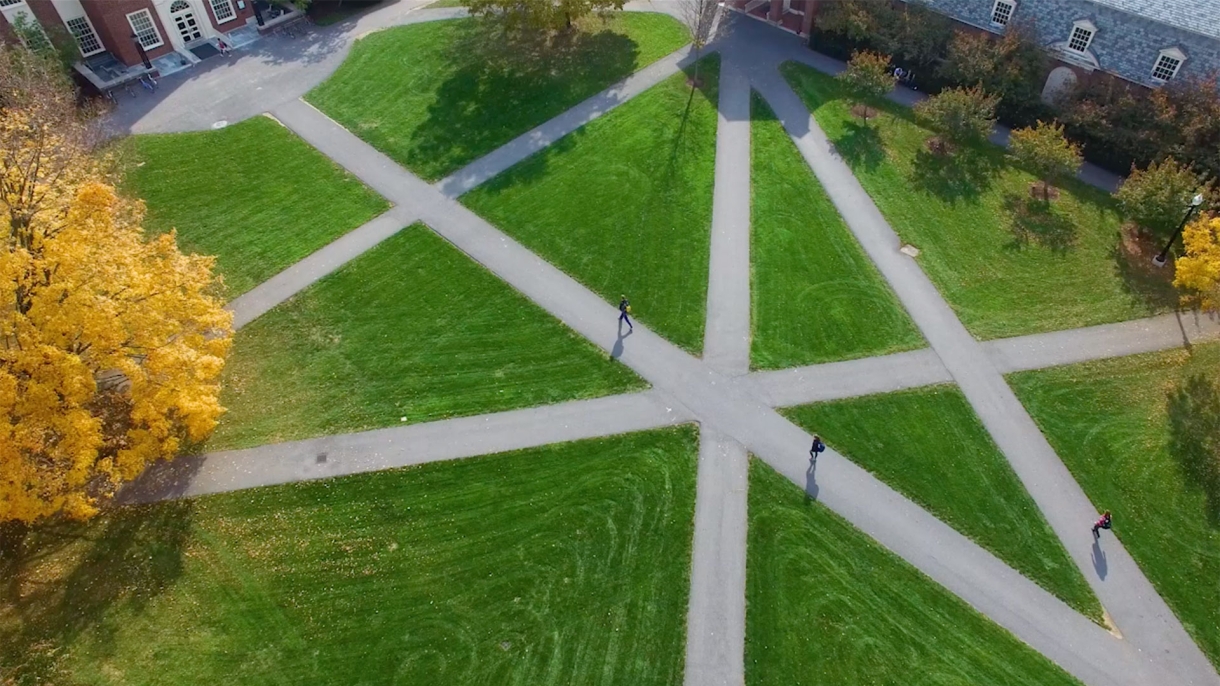 Health, Wellness & Safety
At Bucknell, there's more to our living-learning community than classrooms and labs. Every day, our students learn and grow as individuals in residence hall lounges, on athletic fields and courts, and by immersing themselves in the greater Lewisburg community. We work hard to make sure those experiences remain as safe, healthy and productive as possible.
Bias Incident Policy
Bucknell University is committed to maintaining an academic environment in which members of its community can pursue their academic and professional activities in an environment where each member of the University community is valued as an individual and is treated respectfully. Bias incidents and hate crimes are antithetical to the standards and values of the University, violate University policy and, in some instances, state and federal law, and will not be tolerated.
Bias Incident Policy and Reporting
Bucknell Student Health
Bucknell Student Health offers a wide range of on-site care by appointment or walk-in to get students back on their feet fast and help them meet their health goals. Services include treatment for routine illnesses and injuries, gynecology visits, drug and alcohol counseling, travel medicine and campus outreach and education.
Counseling & Student Development Center
The Counseling & Student Development Center offers a variety of services for students so that their college years may be productive, healthy and rewarding. All services are free and strictly confidential.
Counseling & Student Development Center
Hazing Reporting
Bucknell University prohibits students and recognized student organizations, fraternities and sororities, varsity athletic teams and all other student groups from engaging in hazing.
Recreation Services
Recreation Services strives to educate the Bucknell community in establishing and leading healthier lifestyles through a variety of recreation, fitness and wellness programs.
Public Safety
Bucknell Public Safety works in close collaboration with our campus and community partners to ensure Bucknell remains a safe environment for living and learning. We're here 24 hours a day, every day of the year.
Sexual Misconduct
Bucknell recognizes the problems of sexual misconduct, assault, relationship violence and stalking in our society and works diligently to address student concerns, educate our community and treat seriously reports of sexual misconduct.
---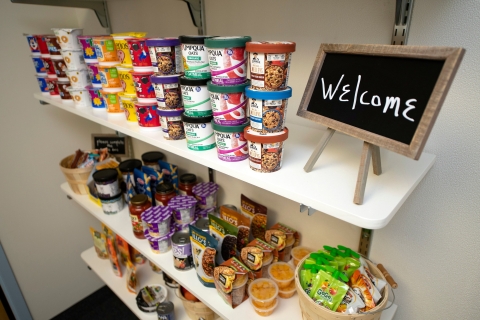 B-Eats Food Pantry
Students in need of a nutritious meal can stop by the B-Eats food pantry in Room 211 of the Elaine Langone Center and choose from a variety of groceries, fresh produce, refrigerated items and frozen meals from Bucknell Dining Services, no questions asked. The pantry is open Monday–Friday, 8:30 a.m.–4:30 p.m., excluding Bucknell holidays.
The pantry is offered through a partnership with Bucknell Dining Services. We are happy to accept monetary donations to support the pantry. However, we cannot accept donations of food at this time.
B-Swipes Donation Program
B-Swipes is a pilot program that allows students in need of food assistance to request additional meal swipes for entry at campus dining venues. Beginning in the Spring 2021 semester, students will be able to donate unused meal swipes to the program through the GET App.