This video does not contain audio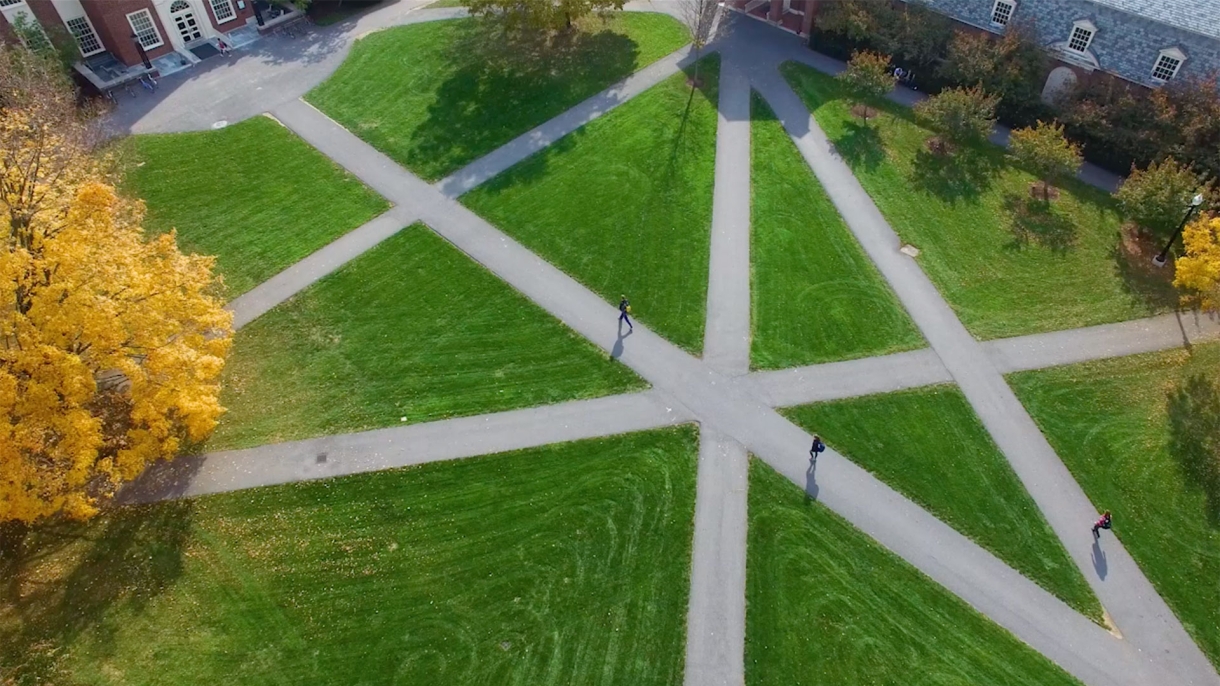 Health, Wellness & Safety
At Bucknell, there's more to our living-learning community than classrooms and labs.
Every day, our students learn and grow as individuals in residence hall lounges, on athletic fields and courts, and by immersing themselves in the greater Lewisburg community. We work hard to make sure those experiences remain as safe, healthy and productive as possible.
Get Help When You Need It
Bucknell Public Safety
580 Snake Road 
570-577-1111 Emergency (or dial 911)
570-577-3333 Non-emergency
Bucknell Student Health
Graham Building, 7th Street Entrance
570-577-1401
For emergency care when Bucknell Student Health is closed, students should report to the Evangelical Community Hospital Emergency Room. If transportation is needed, call Public Safety at 570-577-1111.
Counseling & Student Development Center
Graham Building, 7th Street Entrance
570-577-1604
If you or someone you care about needs immediate help or emotional support, please call 570-577-1604 and indicate that this is an emergency.
Take a closer look at the personal health & wellness
Policies and Incident Reporting
Bias Incidents
Bias incidents and hate crimes are antithetical to the standards and values of the University, violate University policy and, in some instances, state and federal law, and will not be tolerated.
Hazing
Bucknell prohibits students and recognized student organizations, fraternities and sororities, athletic teams and all other student groups from engaging in hazing.
Sexual Misconduct
Bucknell recognizes the problems of sexual misconduct, assault, relationship violence and stalking in our society and works diligently to address student concerns, educate our community and treat seriously reports of sexual misconduct.
B-Eats Food Pantry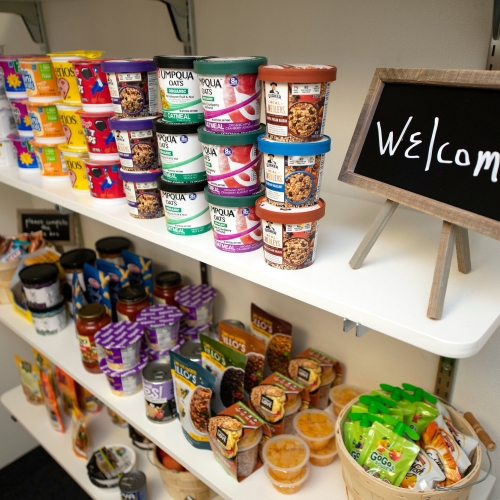 Students in need of a nutritious meal can stop by the B-Eats food pantry in Room 240 of the Elaine Langone Center and choose from a variety of groceries, fresh produce, refrigerated items and frozen meals from Bucknell Dining Services, no questions asked. The pantry is open Monday–Friday, 8 a.m.-8 p.m., excluding Bucknell holidays.
The pantry is offered through a partnership with Bucknell Dining Services. We are happy to accept monetary donations to support the pantry. However, we cannot accept donations of food at this time.