At Bucknell, we're like a family, bound by the experiences we share and the new discoveries we make together. 
You are an important member of the Bucknell family, and we're eager for you to connect with other Bucknell parents, explore our campus, learn alongside your student and join the lifelong community of Bucknellians.
The Class of 2025 Moves In
Pre-Orientation Highlights
Orientation Highlights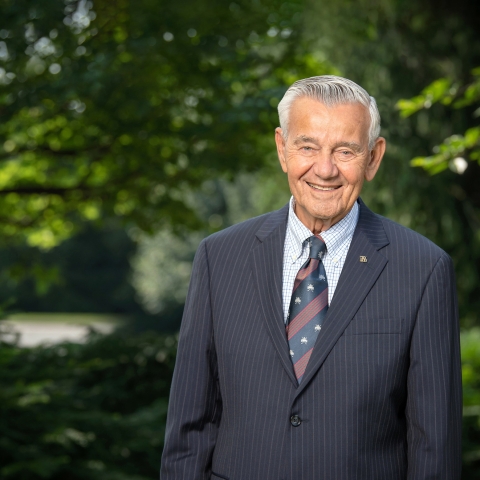 A Commitment to Opportunity
A pledge of more than $40 million from Michael Pascucci '58, the largest one-time commitment in Bucknell history, will support generations of students by way of more than $30 million in financial aid endowment, and with a new athletics team center and other enhancements.
Parents & Families Have a New Home at the Center for Alumni & Family Engagement
The new Center for Alumni & Family Engagement brings together services and programming for alumni, parents and families in one place, helping us offer even more opportunities for you to connect to Bucknell professionally, intellectually and socially.
More Opportunities to Connect with Bucknell and Bucknell Parents
Volunteer
As a Bucknell parent, you are one of our most valuable ambassadors. Represent Bucknell at Admissions events, hire or offer internships to Bucknell students, serve on a career panel and more. By volunteering for the University, you can share your Bucknell story with an even wider audience, enhance the University's reputation and help increase the value of your student's degree.
Contact Details
The Center for Alumni & Family Engagement
Location
Alumni House
90 University Avenue

Contact
Hours
8:30 a.m. – 4:30 p.m.