At Bucknell, we're like a family, bound by the experiences we share and the new discoveries we make together. 
You are an important member of the Bucknell family, and we're eager for you to connect with other Bucknell parents, explore our campus, learn alongside your student and join the lifelong community of Bucknellians.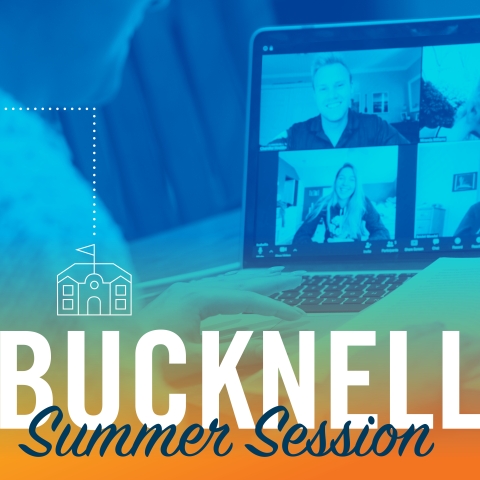 Feed Your Curiosity at Bucknell's Summer Session
Summer Session 2021
Your curiosity doesn't stop in the summer. That's why Bucknell offers a six-week Summer Session with more than 40 full-credit courses. Open to current and incoming Bucknell students, high school students and students at other colleges. Join us June 14–July 23, 2021.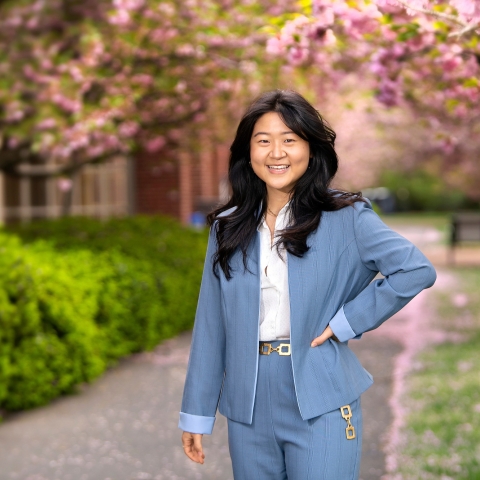 Meet Bucknell's 2021 Commencement Speaker and Soloist
Ruby Lee '21, a managing for sustainability major and accomplished multitasker from Los Angeles, will address her class at Bucknell's 171st Commencement. 
Artemisia Ashton '21, a biology and theatre double major from Wilkes-Barre, Pa., will open the ceremonies by performing the national anthem.
Congratulations, 2021 Parents!

Honor your graduate and their accomplishments by making a gift to Bucknell. You can choose to make a gift in honor of someone who has made an impact on your student at Bucknell. This may be a professor, a coach, a campus employee or a fellow student.

Parents Association

By sending your student to Bucknell, you have already joined the Bucknell Parents Association. Learn more about your voice at Bucknell and the exclusive benefits you gain as a Bucknell parent.

Parents Fund

The Parents Fund supports Bucknell University's top priority: our students. When you make a gift to Bucknell, you provide the vital resources that make our academic programs so strong, our residential programs so engaging, our financial aid packages so substantial, and our campus such a beautiful and effective space for learning.
Parents & Families Have a New Home at the Center for Alumni & Family Engagement
The new Center for Alumni & Family Engagement brings together services and programming for alumni, parents and families in one place, helping us offer even more opportunities for you to connect to Bucknell professionally, intellectually and socially.
More Opportunities to Connect with Bucknell and Bucknell Parents
Volunteer
As a Bucknell parent, you are one of our most valuable ambassadors. Represent Bucknell at Admissions events, hire or offer internships to Bucknell students, serve on a career panel and more. By volunteering for the University, you can share your Bucknell story with an even wider audience, enhance the University's reputation and help increase the value of your student's degree.
The Center for Alumni & Family Engagement
Location
Alumni House
90 University Avenue

Contact
Hours
8:30 a.m. – 4:30 p.m.