At Bucknell, we're like a family, bound by the experiences we share and the new discoveries we make together.
You are an important member of the Bucknell family, and we're eager for you to connect with other Bucknell parents, explore our campus, learn alongside your student and join the lifelong community of Bucknellians.
Welcome to Bucknell, Class of 2027!
Let Bucky the Bison show you the exciting experiences and amazing community that await. Then head to the application portal to enroll and begin your Bucknell journey!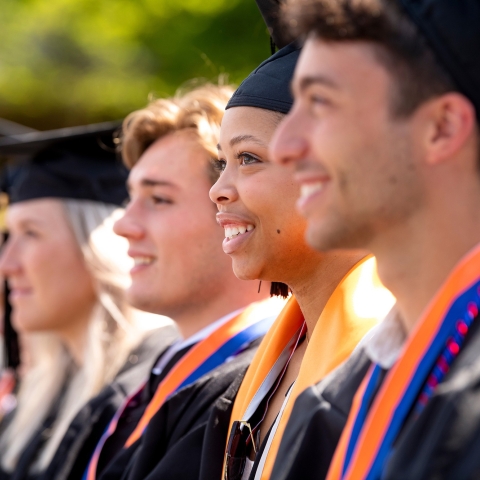 Bucknell's 173rd Commencement
CLASS OF 2023
Bucknell University's 173rd Commencement ceremony took place on Malesardi Quadrangle on Sunday, May 14, 2023. Relive the day and continue celebrating the graduates' accomplishments with photos, video highlights and the full ceremony livestream video. Congratulations, Class of 2023!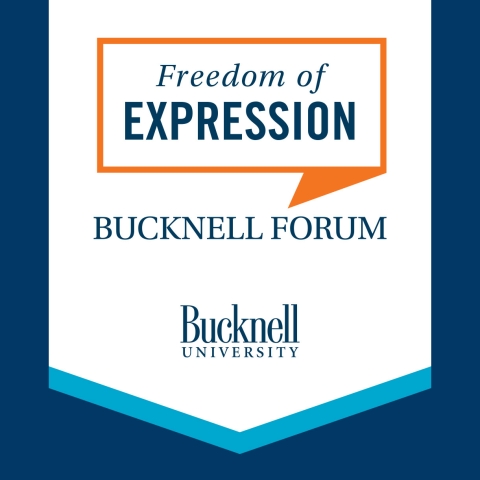 The Bucknell Forum
2023-24
The 2023-24 Bucknell Forum will discuss the theme "Freedom of Expression." The five Forum events will feature conversations between Bucknell President John Bravman and guests including Washington Post columnist George Will, novelist Jodi Picoult, and Academy Award-winning actor and activist Jane Fonda.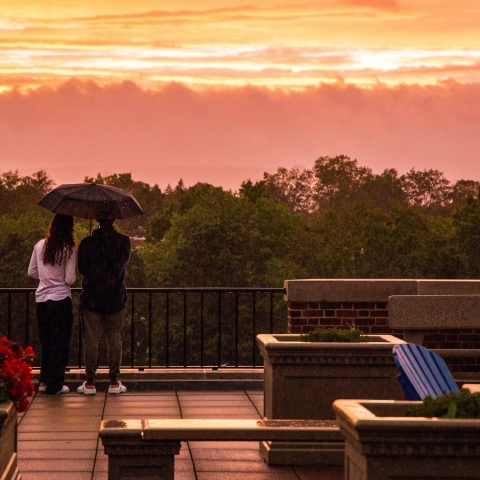 A Profound Impact
Support Bucknellians
The Bucknell experience is a life-changing journey — one that empowers exploration, encourages curiosity and prepares graduates for a life of meaning and impact. Your gift to Bucknell creates opportunities for today's students and future generations of Bucknellians on their path to becoming the change-makers of tomorrow.
2022-23 Bucknell University Report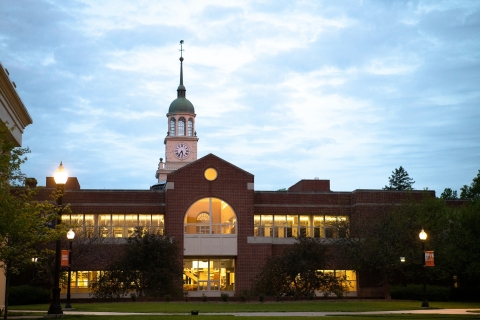 We Are Living Bucknell's Mission
Every day at Bucknell, we are working toward the fulfillment of The Plan for Bucknell 2025. The inaugural University Report details notable accomplishments and new programs driven by our strategic commitments, and provides evidence of progress toward the pursuit of our vision: To ensure a thriving, sustainable and inclusive future.
Family Weekend 2022 Highlights
Parents & Families Have a New Home at the Center for Alumni & Family Engagement
The new Center for Alumni & Family Engagement brings together services and programming for alumni, parents and families in one place, helping us offer even more opportunities for you to connect to Bucknell professionally, intellectually and socially.
More Opportunities to Connect with Bucknell and Bucknell Parents
Volunteer
As a Bucknell parent, you are one of our most valuable ambassadors. Represent Bucknell at Admissions events, hire or offer internships to Bucknell students, serve on a career panel and more. By volunteering for the University, you can share your Bucknell story with an even wider audience, enhance the University's reputation and help increase the value of your student's degree.
Contact Details
The Center for Alumni & Family Engagement
Location
Alumni House
90 University Avenue

Hours
8:00 a.m. – 4:00 p.m.