At Bucknell, we're like a family, bound by the experiences we share and the new discoveries we make together. 
You are an important member of the Bucknell family, and we're eager for you to connect with other Bucknell parents, explore our campus, learn alongside your student and join the lifelong community of Bucknellians.
2022-23 Bucknell University Report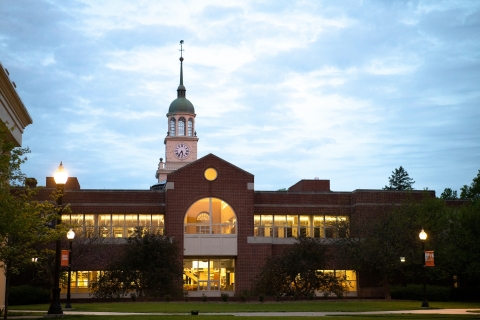 We Are Living Bucknell's Mission
Every day at Bucknell, we are working toward the fulfillment of The Plan for Bucknell 2025. The inaugural University Report details notable accomplishments and new programs driven by our strategic commitments, and provides evidence of progress toward the pursuit of our vision: To ensure a thriving, sustainable and inclusive future.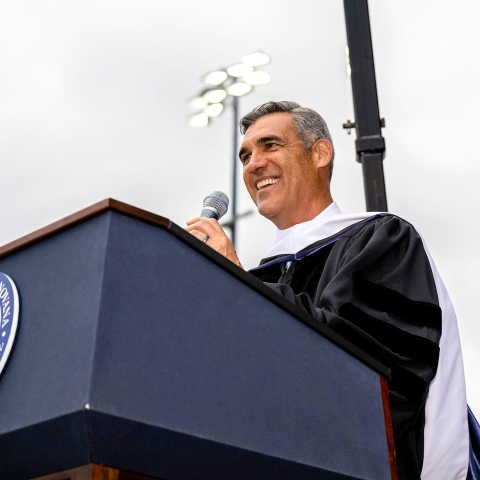 Meet Bucknell's Commencement Speaker
Commencement 2023

Former Bison basketball player, two-time Final Four champion Villanova men's basketball coach and CBS Sports college basketball analyst Jay Wright '83 will return to his alma mater to deliver the keynote address at Bucknell University's 173rd Commencement on Sunday, May 14.
Family Weekend 2022 Highlights
Parents & Families Have a New Home at the Center for Alumni & Family Engagement
The new Center for Alumni & Family Engagement brings together services and programming for alumni, parents and families in one place, helping us offer even more opportunities for you to connect to Bucknell professionally, intellectually and socially.
More Opportunities to Connect with Bucknell and Bucknell Parents
Volunteer
As a Bucknell parent, you are one of our most valuable ambassadors. Represent Bucknell at Admissions events, hire or offer internships to Bucknell students, serve on a career panel and more. By volunteering for the University, you can share your Bucknell story with an even wider audience, enhance the University's reputation and help increase the value of your student's degree.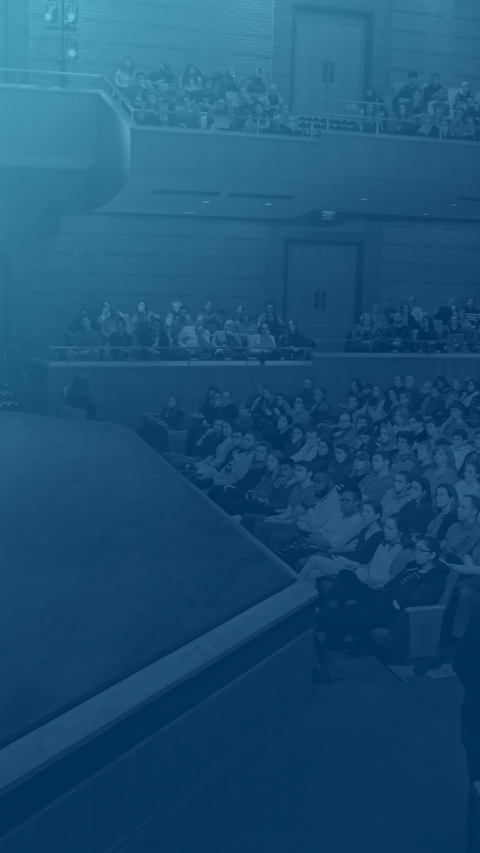 The Bucknell Forum
National Speaker Series
The State of American Democracy
The 2022-23 Bucknell Forum will feature speakers from across the political spectrum offering their perspectives on the theme "The State of American Democracy." Up next are John Kasich, former Republican governor of Ohio, and David Axelrod, former senior adviser to President Barack Obama, who will join President John Bravman for a discussion on the series theme Feb. 28.
The speaker series began Sept. 13 with Condoleezza Rice, 66th Secretary of State of the United States. She was followed by Jake Tapper, lead Washington anchor for CNN, who appeared Nov. 30 at the Weis Center for the Performing Arts. The year concludes with Barbara F. Walter '86, author of New York Times bestseller How Civil Wars Start (and How to Stop Them), appearing on April 4.
Contact Details
The Center for Alumni & Family Engagement
Location
Alumni House
90 University Avenue

Hours
8:30 a.m. – 4:30 p.m.