At Bucknell, we're like a family, bound by the experiences we share and the new discoveries we make together.
You are an important member of the Bucknell family, and we're eager for you to connect with other Bucknell parents, explore our campus, learn alongside your student and join the lifelong community of Bucknellians.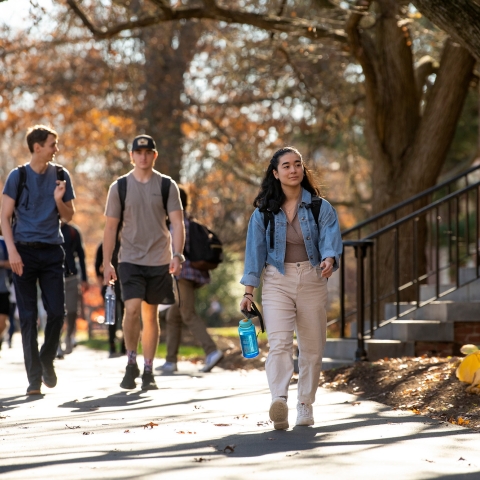 Invest in the Future
Enrich the Student Experience
Your generosity is instrumental in making a lasting impact on students' lives. It creates opportunities, fuels student discovery and creativity, and helps advance the academic and overall student experience. Whether your giving is directed to athletics, the Student Needs Fund, the Bucknell Fund or any area of Bucknell important to you, your gift matters.
Welcome to Bucknell, Class of 2027!
Let Bucky the Bison show you the exciting experiences and amazing community that await. Then head to the application portal to enroll and begin your Bucknell journey!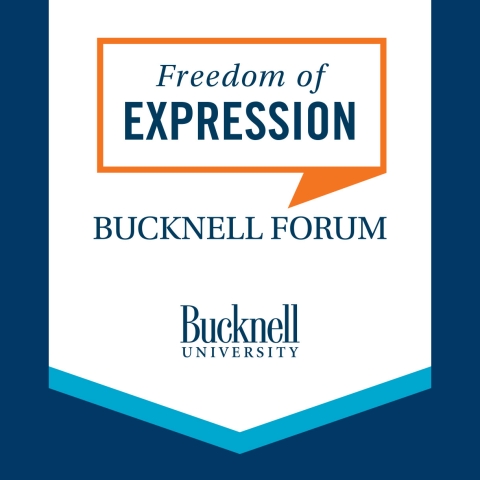 The Bucknell Forum
2023-24
The 2023-24 Bucknell Forum will discuss the theme "Freedom of Expression." The five Forum events will feature conversations between Bucknell President John Bravman and guests including Washington Post columnist George Will, novelist Jodi Picoult, and Academy Award-winning actor and activist Jane Fonda.
Bucknell Breaks New Ground
MEDIA HIGHLIGHTS 2022-23
Bucknell faculty and leaders appeared more than 2,000 times in media publications in academic year 2022-23, a record number since the University began tracking appearances in its annual media report five years ago. This year's report also features more than a dozen appearances on podcasts, a testament to Bucknell's evolving efforts to reach audiences where they consume news and information. Learn how Bucknell experts are setting the agenda on topics from scientific discoveries to geopolitical analysis to the challenges and potential of emerging tools like AI — and much more.
Homecoming & Family Weekend 2023 Highlights
Parents & Families Have a New Home at the Center for Alumni & Family Engagement
The new Center for Alumni & Family Engagement brings together services and programming for alumni, parents and families in one place, helping us offer even more opportunities for you to connect to Bucknell professionally, intellectually and socially.
More Opportunities to Connect with Bucknell and Bucknell Parents
Volunteer
As a Bucknell parent, you are one of our most valuable ambassadors. Represent Bucknell at Admissions events, hire or offer internships to Bucknell students, serve on a career panel and more. By volunteering for the University, you can share your Bucknell story with an even wider audience, enhance the University's reputation and help increase the value of your student's degree.
Contact Details
The Center for Alumni & Family Engagement
Hours
08:30 a.m. - 04:30 p.m.