Environmental Studies & Sciences
Bachelor of Arts in Environmental Studies
Bachelor of Arts in Environmental Science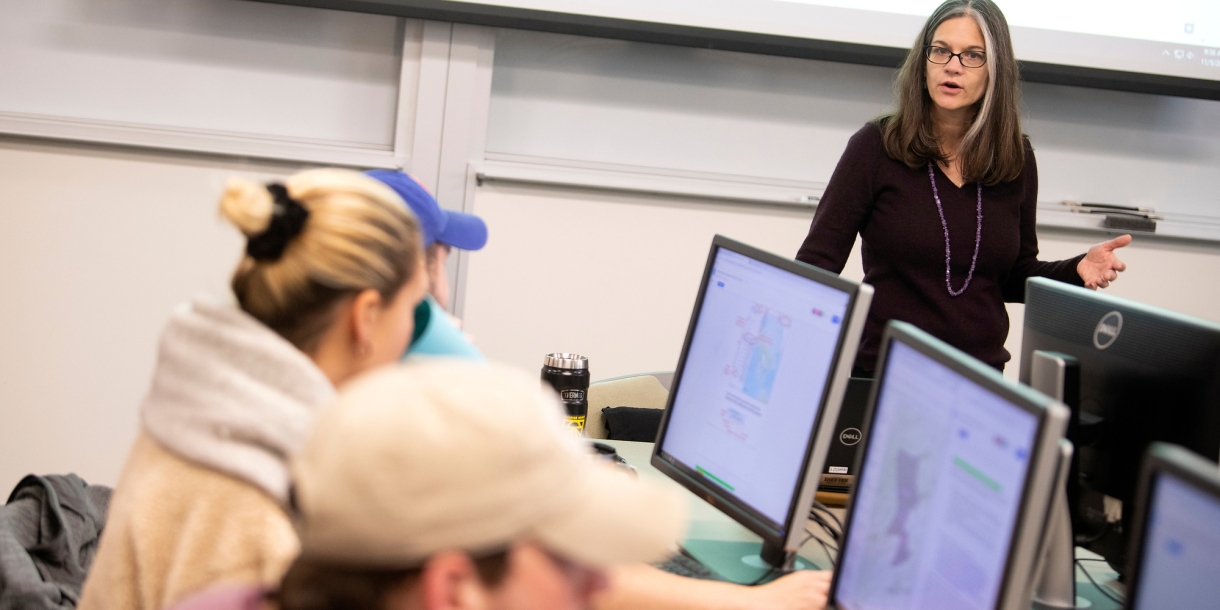 As a Bucknell environmental studies & sciences major, your classrooms will extend beyond four walls, to local waterways, rural communities and state forests. Conduct faculty-led research, tackling real problems in the "living laboratory" of the Susquehanna Valley. Travel to London or Copenhagen to study sustainability in Europe, or deepen your understanding of climate change in Central Asia and the North American Arctic. Our graduates enjoy successful careers in environmental policy, law and planning as well as consulting, project management and many other fields. Wherever you want to apply your passion for protecting the environment, we can help you build the knowledge and job skills to get there.
Environmental Studies or Environmental Science?
The Department of Environmental Studies & Sciences offers two bachelor's degree tracks to suit student interests and needs: a bachelor of arts in environmental studies and a bachelor of arts in environmental science. Students may also pursue a five-course minor in environmental studies.
Environmental studies is an interdisciplinary major for students with an abiding interest in the environmental problems faced by humans, with special concern for their humanistic, policy and social science aspects. It has fewer prescribed courses than environmental science and offers greater flexibility for students who wish to double major in a related discipline, such as economics. Themes for this major include:
Environmental policy, politics and economics
Environmental planning
Environmental ethics and humanities
Environmental advocacy
International environmental perspectives
Environmental and human health
Sustainability
Environmental science allows students majoring in the natural sciences to add an environmental concentration to another degree. It focuses on the technical aspects of the discipline and is only open to students who also major in biology, chemistry or geology. It is intended to be a complementary major and cannot be declared as a stand-alone course of study. Because of the greater number of prescribed courses in the major, environmental science students should begin coursework toward their major in their first year.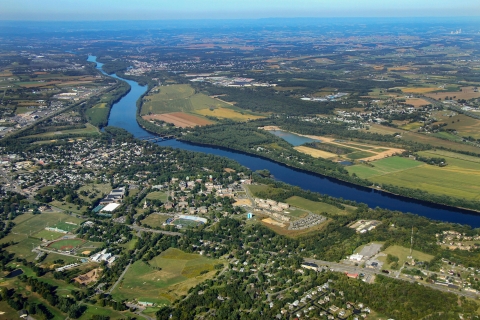 The Susquehanna Valley is Your Classroom
As an environmental studies or environmental science major, you'll have access to a modern environmental laboratory supporting scholarship in biology, civil engineering, geology and other disciplines, but your research opportunities will also extend far beyond campus. Our students work with faculty at four natural areas and many other locations in the diverse ridge-and-valley landscape of Central Pennsylvania, including coal mines, state forests and limestone valleys. Many also have opportunities to work with their professors further afield on projects related to Virginia beaches, Florida scrublands and California deserts, or to explore their interest in global landscapes by studying abroad. You'll do the work environmental scientists do every day, and gain a deep understanding of the environment around you that only comes from experience, preparing you to makes a difference in your career, right from the start.
Fostering Environmental Collaborations
Bucknell Center for Sustainability & the Environment
At Bucknell, we transform our world by finding creative solutions to the most pressing issues facing our society. The Bucknell Center for Sustainability & the Environment confronts one of the biggest challenges of them all — the sustainability of our society and our planet — by investigating our impact and exploring our connections to the environment around us.
Take a closer look at the Math & Science
Contact Details
Environmental Studies & Sciences