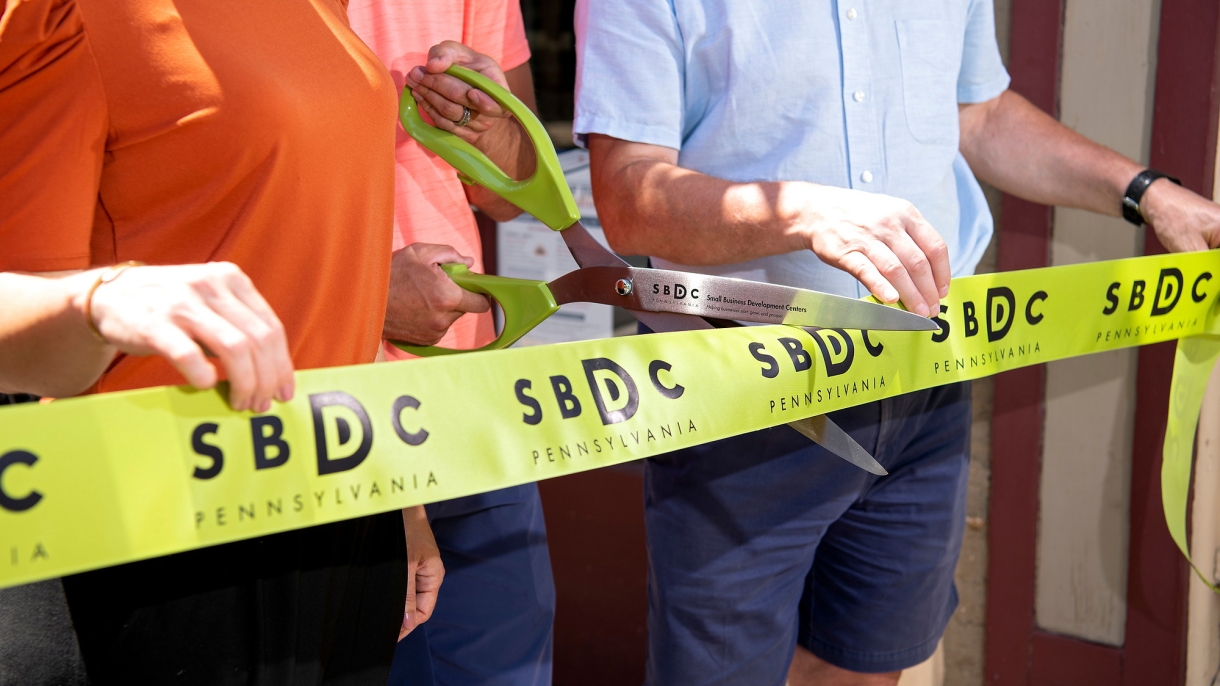 Small Business Development Center
Bucknell University's Small Business Development Center (SBDC) provides confidential no-cost consulting and educational workshops to individuals throughout central Pennsylvania. The SBDC gives entrepreneurs the knowledge and skills they need to start and grow successful businesses.
The Bucknell SBDC is one of 15 centers in Pennsylvania and is an accredited affiliate of the national network of America's Small Business Development Centers. It serves Juniata, Montour, Northumberland, Perry, Snyder and Union counties.
What We Offer
Educational Events
The SBDC provides entrepreneurs with the knowledge and skills they need to succeed. We run training workshops on business startup and growth and special programs that feature entrepreneurs and business owners throughout the region.
---
Services for Entrepreneurs
Whether you're just getting started investigating your business model, are looking to develop a business plan, or are seeking to innovate and grow your business, SBDC can help you succeed.
---
Student Startup Competition
Bucknell's annual BizPitch Competition gives student entrepreneurs a chance to win seed money to launch their ventures. Students connect with advisers, tap into Bucknell's active entrepreneurship ecosystem, and secure membership in StartupLewisburg, Bucknell's home for innovators in downtown Lewisburg.
---
SBDC Success Stories
Over the years, we've helped countless companies become more successful. We've collected a few examples of companies that have used Bucknell's SBDC to turn their dreams into reality.
Contact Details
Small Business Development Center
Hours
08:00 a.m. - 04:00 p.m.