Civil & Environmental Engineering
Bachelor of Science in Civil Engineering
Bachelor of Science in Environmental Engineering
Master of Science in Civil Engineering
Master of Science in Environmental Engineering
 
If you want to design bridges, protect the environment, prepare for natural disasters or ensure construction worker safety, Bucknell's nationally ranked civil & environmental engineering degree programs will help you succeed. In small classes, hands-on labs and independent research, you'll be guided by professors with deep academic and real-world experience. Our students have learned on the job at the largest transportation project in central Pennsylvania, studied the impact of a rail-trail adjoining Bucknell, and worked with campus planners on building and sustainability projects. These experiences give Bucknell graduates an edge at top engineering, environmental and construction firms, where many move quickly into leadership positions.
Civil & Environmental Engineering Video Tour
Civil or Environmental Engineering?
Bucknell offers separate bachelor of science degree programs in civil engineering and environmental engineering. Both majors provide a solid foundation in engineering studies to prepare you for a career as a flexible, ethical, globally aware professional, and are grounded in Bucknell's liberal arts curriculum. The difference is in their focus.
Civil Engineering
As a civil engineering major, you'll learn to plan, design and construct roads, bridges, water delivery systems and other infrastructure. You'll partner with professors on projects to design safer roadways, foster bike- and pedestrian-friendly communities, and help nations rebuild in the wake of devastating natural disasters. You'll gain technical savvy in working with instruments and equipment and think deeply about the social, ethical and environmental dimensions of your work.
See civil engineering major requirements
Environmental Engineering
As an environmental engineering major, you'll learn to design, construct and operate systems that protect the environment and human health, recover resources and enable society's continued development. You'll work side-by-side with professors to produce safe drinking water, use microbes to turn food waste into energy, and prevent harmful stormwater runoff from flowing into the Chesapeake Bay. You'll be prepared to positively influence governmental and corporate decisions regarding policy, environment and business.
See environmental engineering major requirements

Explore Real-world Engineering
Bucknell civil & environmental engineering majors explore their discipline in the real world. They do it at internships at major construction sites and around the world through Engineering 290 — our summer study-abroad program designed specifically for engineers that examines engineering in a global framework. All civil & environmental engineering majors can also take part in a senior-year field trip funded by the Beavers Charitable Trust.
Our students also dive deep into important research that makes real progress toward creating a more resilient and sustainable future in Bucknell's world-class facilities, including a research green roof, structural testing lab and sustainability monitoring center.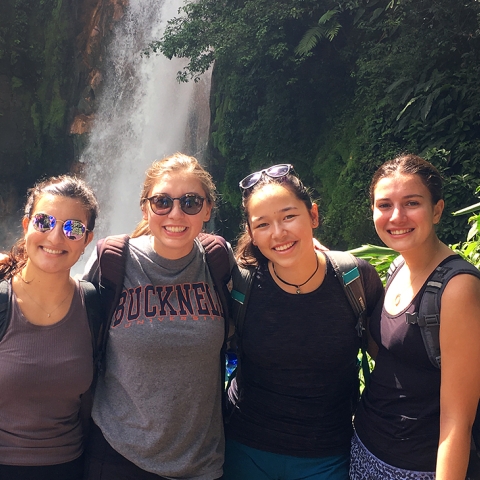 Study Engineering Abroad
Global education
At Bucknell, engineering students can study abroad — and still graduate in four years. Each year engineering majors explore how their field is practiced in the cultural context of a different country through the monthlong Engineering 290 course. Civil and environmental engineering majors also take part in some of the more than 450 study abroad options offered at Bucknell, including our own Bucknell In programs.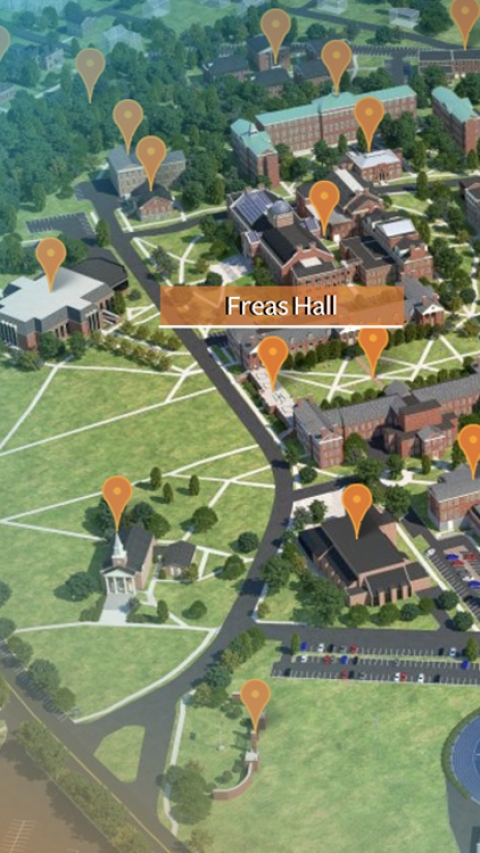 Picture Yourself Here
Virtual Campus Tour
Go inside all of our engineering buildings in a special version of Bucknell's virtual campus tour, just for engineering majors. In videos, helpful text and stunning photographs, you'll learn about the high-tech labs and diverse learning spaces where you'll work closely with faculty from your very first year.
News from the College of Engineering
Contact Details
Civil & Environmental Engineering