Center for Access & Success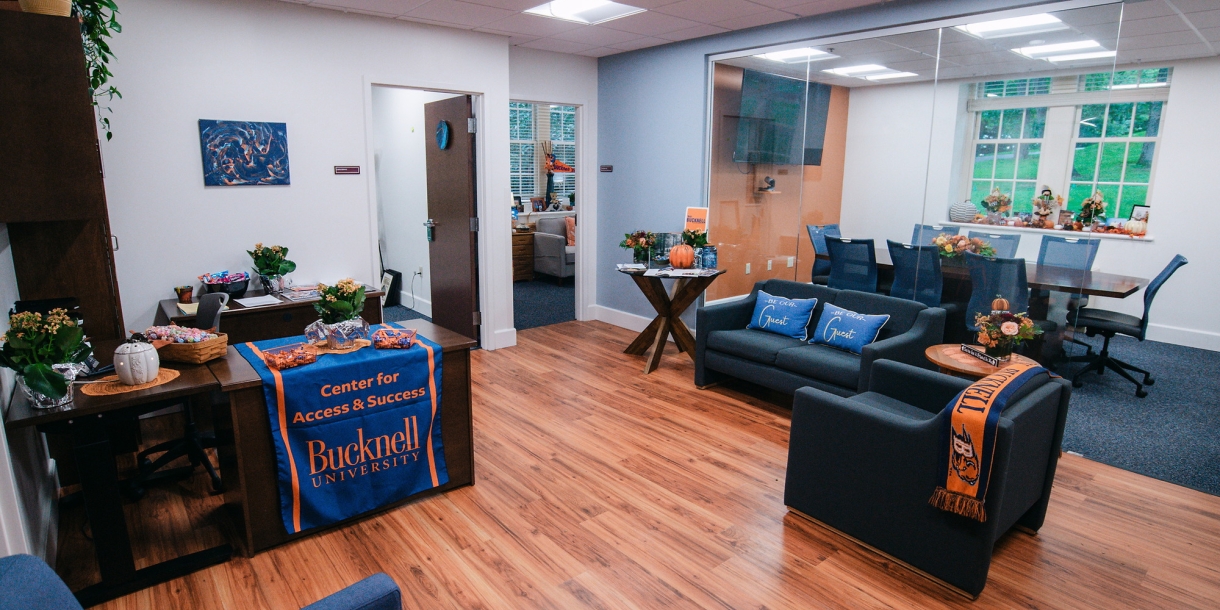 At Bucknell, we believe success encompasses far more than academic achievement. Thriving in college means growing through self-discovery, intellectual exploration and community bonds — and it begins with robust resources for enhancing student opportunities and experiences, both on campus and beyond.
The Center for Access & Success provides a cohesive system of support for students enrolled in Bucknell's five national and signature pathway scholarship programs. Accessible throughout all four years, this support includes personal, relationship-based mentoring designed to champion and advise students as they chart their unique educational paths.
Qualifying Scholarship Programs
Contact Details
Office of Admissions
Location
Hours
Monday – Friday:
8:30 a.m. – 4:30 p.m.