Scholarship Programs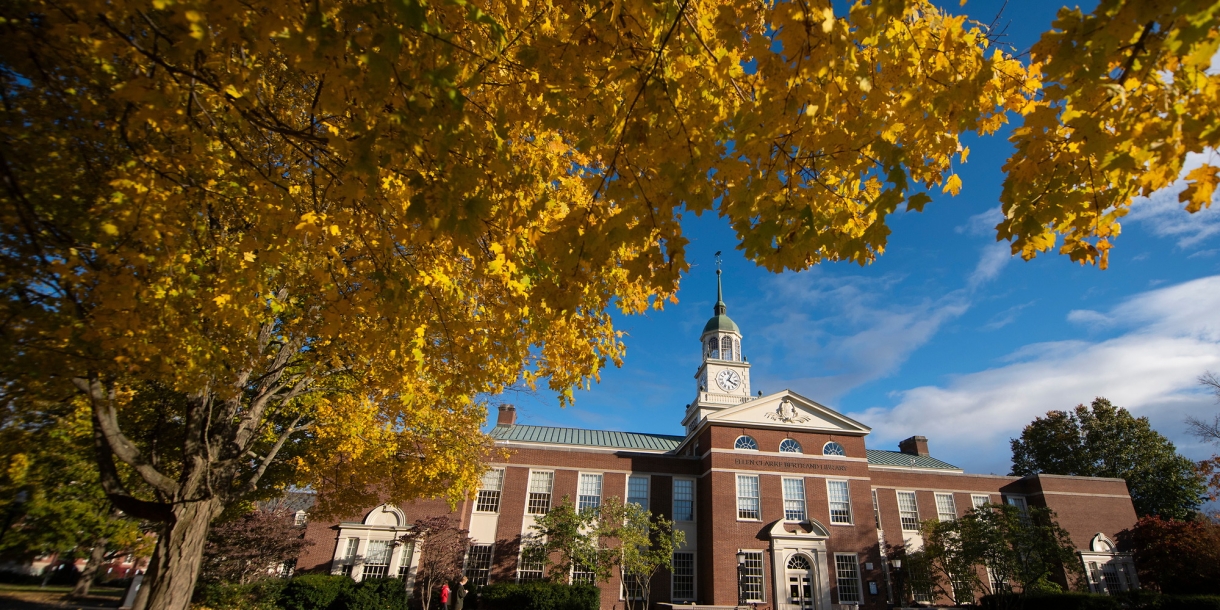 Bucknell University's merit awarding process is comprehensive, holistic and extremely competitive. We're looking for students who have extraordinary academic records and show promise that their talents will enrich our highly personal, transformative learning environment.
In order to be considered for a merit scholarship, the student must apply using the scholarship application below. The deadline for the scholarship application is the same as the student's Bucknell application deadline.
Merit scholarships are awarded at the time of admission and are only available for incoming first-year students. They are renewable for a maximum of eight fall/spring semesters as long as students continue to meet the requirements of each program. We are not able to award multiple academic scholarships to students. Most funding is awarded to students who have demonstrated institutional need as determined by Bucknell's Office of Financial Aid, but a limited amount will also be awarded to those who do not have financial need or do not apply for aid.
To be considered for one of the following merit scholarships, please read the description(s) below to ensure you meet the criteria prior to applying.
Bucknell Scholarship Deadlines
Scholarship applications open each fall and can be submitted any time until the deadline. Your scholarship application deadline is dependent on your application round:
Early Decision I: Nov. 15
Early Decision II: Jan. 15
Regular Decision: Jan. 15
Scholarship recipients will generally receive notifications along with their admissions decisions.
Scholarship Application Required
To be considered for these scholarships, students must apply via the Bucknell scholarship application or a program-specific application. Click a program below to learn more.
No Scholarship Application Required
These scholarships do not require students to submit the Bucknell scholarship application. To be considered, students need only apply for admission to Bucknell and complete the Free Application for Federal Student Aid (FAFSA) and CSS Profile.
Partner Scholarship Programs
These scholarships are provided through outside programs in partnership with Bucknell. To be considered, students must apply via a separate non-Bucknell application. Click a program below to learn more.