Mechanical Engineering
Bachelor of Science
Master of Science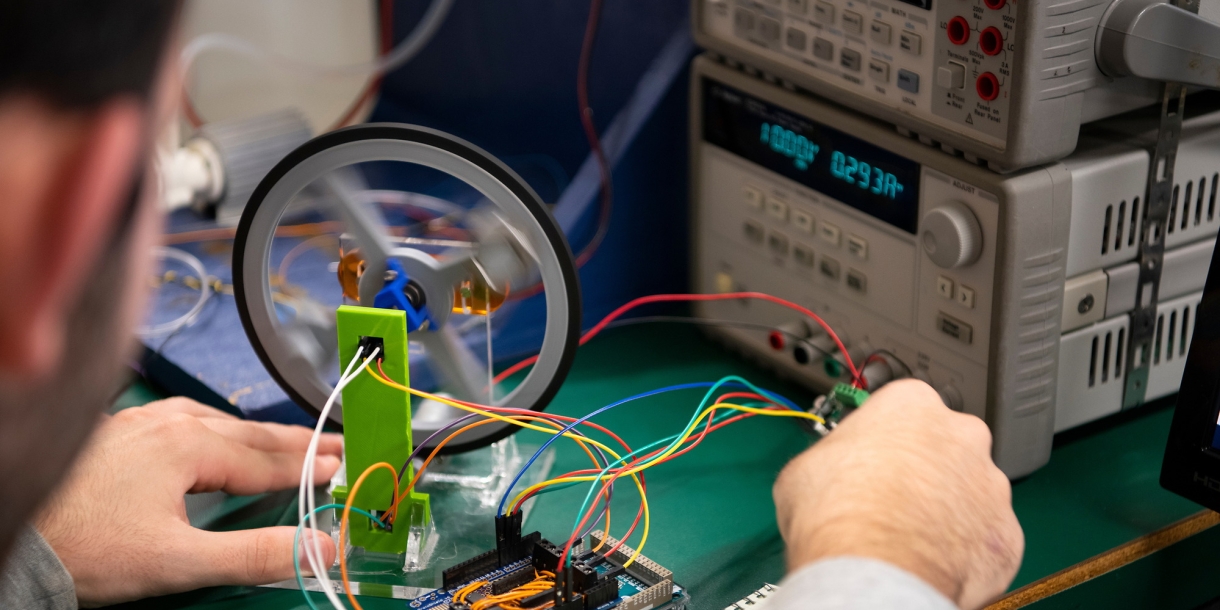 From your first year as a mechanical engineering major at Bucknell, you'll design and build real devices that confront challenges facing society.
In our nationally ranked program, you might work with your professors to study next-generation solar energy, test self-driving vehicle technology, or build an exhibit for the nearby Lewisburg Children's Museum.
Learn to use state-of-the-art research facilities, including a wind tunnel, automotive and renewable energy labs, and makerspaces. Then put what you've learned to work in a senior design project where you'll design, build and test a device for a real corporate client, like GE, Corning or Universal Parks, and make connections that often lead to internship and job opportunities.
Along the way, you'll build in-demand skills that prepare you for careers in fields including manufacturing, aerospace, defense, technology, construction and more.
Degree Programs
The Department of Mechanical Engineering offers a 34-credit bachelor of science in mechanical engineering degree as well as a master's in mechanical engineering. Mechanical engineering majors are also eligible to take part in the five-year bachelor of science & master of science in engineering program.
Learn more about the five-year bachelor of science & master of science program
Mechanical Engineering Video Tour
Mechanical Engineering Student Stories
Rick Mottram
Hear Patriot League Scholar-Athlete of the Year in football Rick Mottram '21 talk about his success on the field and in Bucknell Mechanical engineering classrooms — including four years doing undergraduate research.
Bucknell Engineers Build Real Products

Innovative Product Development

Bucknell University mechanical engineering majors Matt Rulon '21 and Matt Sennett '21 are helping snowboard manufacturer Gilson Snow expand its product line into wakeboards.

The students are manufacturing innovation fellows with Bucknell's Small Business Development Center. With support from mechanical engineering professors Nate Siegel and Craig Beal, they're creating prototypes at the company's New Berlin, Pa., factory and testing them with equipment at Bucknell's College of Engineering.

Bucknell Engineers Help Launch Real Companies

Small Business Development Center

The Bucknell Small Business Development Center hires engineering majors as product-development consultants who work with startups and companies seeking to expand. These students build valuable experience doing real-world engineering work, including engineering design, analysis and prototype-development, while also contributing to the economic vitality of their community.
Get Creative In and Out of the Classroom
Makerspaces
Bucknell's on-campus makerspaces offer a wide variety of traditional and high-tech tools for students to use on any project they'd like, whether it's for a class or just for fun.
Our equipment includes 3D printers; laser cutters; computer-controlled mills; welding, soldering and woodworking tools; and printed-circuit-board fabrication equipment.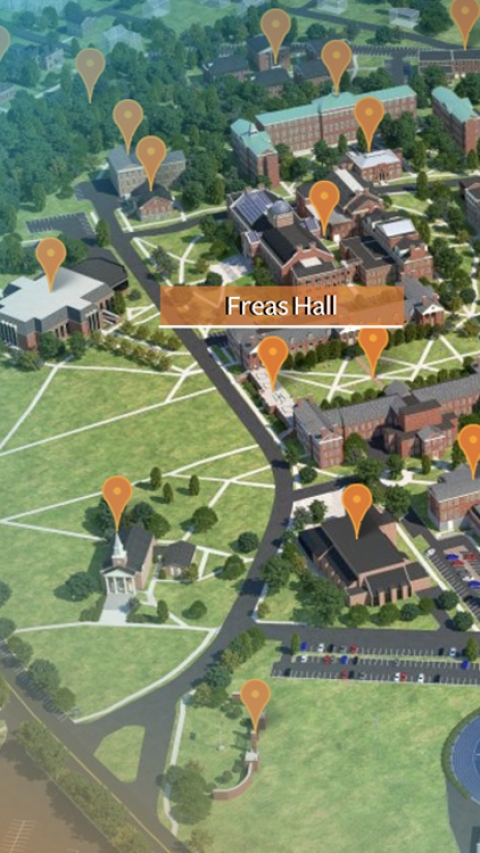 Picture Yourself Here
Virtual Campus Tour
Go inside all of our engineering buildings in a special version of Bucknell's virtual campus tour, just for engineering majors. In videos, helpful text and stunning photographs, you'll learn about the high-tech labs and diverse learning spaces where you'll work closely with faculty from your very first year.
News from the College of Engineering
Contact Details
Mechanical Engineering
Location
211 Dana Engineering Bldg.