Prepare for an artistic career with Bucknell's Department of Art & Art History, where faculty will lead you on a creative journey to job readiness in fine arts, academia, arts administration, publishing and more.
As an art & design major, you'll study painting, sculpture, photography, printmaking, graphic design, multimedia, and video and performance art — and show your culminating work at the Samek Art Museum.
Art history majors explore art from prehistory to the present through classes and experiences that include trips to museums and galleries around the Northeast and the U.S. Arts Merit Scholarships in both art & design and art history for incoming students, internships and study-abroad opportunities further strengthen the learning experience.
Many Bucknell art & design and art history majors have gone on to pursue careers in fields including museums, galleries, auction houses, advertising, business, education, film and entertainment.
Degree Programs
The Department of Art & Art History offers a bachelor of arts degree as well as minors in both art & design or art history. Majors in each course of study complete a culminating experience. In art & design, seniors create final projects and exhibit their work in on-campus galleries, including the Samek Art Museum's Campus Gallery and the 103 exhibition space in Holmes Hall. Art history majors write an original research paper, which they present at a departmental symposium.
World-class Art — Right on Campus
Bucknell's Samek Art Museum creates meaningful encounters between artists, students, scholars, the public and works of art. Explore pop-up exhibitions and permanent art installations at the Campus Gallery, the Downtown Gallery, the Collection Study Room and locations across campus.
Presenting visual fine art in critical contexts, the museum is an academic art lab where experimental art, innovative curatorial practices and co-curricular programming generate new ways to engage and inspire audiences.
Visit Major Art Centers
Faculty and students take advantage of Bucknell's proximity to major museums and galleries through regularly scheduled trips and individual travel to New York City, Philadelphia, Baltimore and Washington, D.C. The alumni-supported Rothschild-Johnson trip also introduces students to art galleries and museums in New York City.
Learn From Real Practicing Artists
The Ekard Artist-in-Residence provides students opportunities to engage with and learn from accomplished artists through masterclasses, workshops, demonstrations and/or studio critiques, in conjunction with the Department of Art & Art History.
Take a closer look at the arts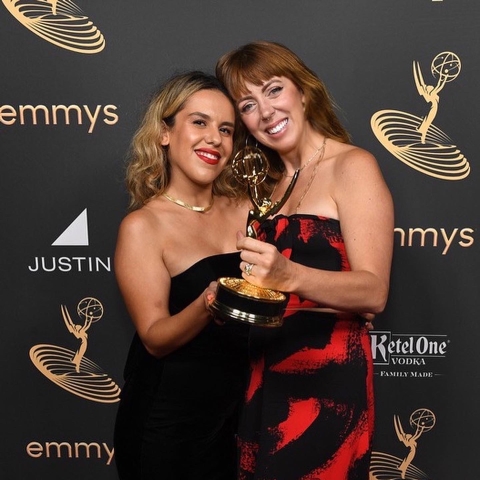 And the Emmy Goes to ...
Alumni Story
Art History Major Suzanne Méjean Pinney '03 won two 2022 Los Angeles Area Emmy Awards. Her love of storytelling through film was born at Bucknell and inspired by art & art history faculty members.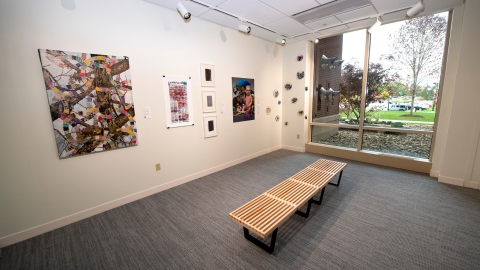 the 103
The 103, located on the first floor of Holmes Hall, is a teaching exhibition space run by the faculty of Art & Art History that exhibits artwork from a diverse group of professional and student artists.
The space's main goal is to support the pedagogy of the Department of Art & Art History and the education of Bucknell students towards deepening the curriculum taught in the department.
For the Class of 2026 and Earlier
The Department of Art & Art History's curriculum changed slightly for the 2023-24 academic year. Students who need access to the previous course catalog can access it below.