The Department of Art & Art History gives students the opportunity to create and experience art both on and off campus. Travel to art museums and galleries, meet world renowned artists and create your own artwork in our historic Art Building and the Art Barn.
Art Building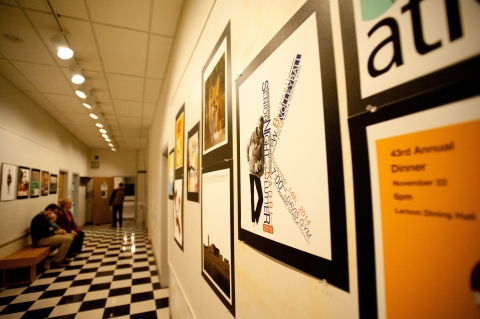 Built in 1890, the Art Building serves as the home of the art history department. Both studio art and art history students take classes here. The Art Building is also home to a photography studio where students can shoot and develop their own film and digital photos.
The Art Barn, West Campus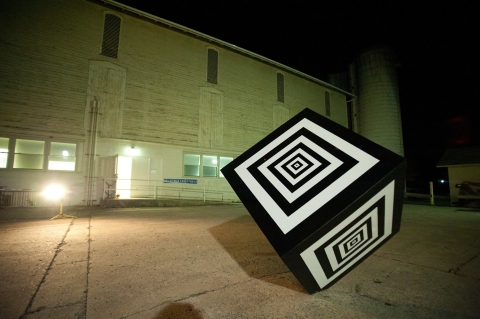 Located in a converted dairy barn, the Art Barn provides more than 10,000 square feet of classroom space and is divided into several workshops for painting, welding, printmaking, woodworking and sculpting. Each workshop space comes with equipment and a place to store student projects.
Campus Gallery, Elaine Langone Center

Samek Art Museum

The Samek Art Museum's hosts the work of nationally and internationally recognized artists in the form of thematic issue oriented and solo exhibits as well as an annual Student Art Show. In addition to displaying art, the Samek doubles as an academic lab where students get first-hand experience with innovative curatorial practices and planning co-curricular programming that attracts students from all majors.

The museum's permanent collection includes the Samuel H. Kress Collection of Baroque and Renaissance art, twentieth century photographs, Japanese decorative art and historic prints.

Downtown Gallery, Downtown Lewisburg

Samek Art Museum

As the off-campus extension of the Samek Art Museum, the Downtown Gallery serves as a learning space for curatorial experimentation and a public programing partnership with other arts organizations in Lewisburg. Both the Bucknell community and the general public are invited to gallery openings for free.
Special Collections/University Archives, Bertrand Library
Bertrand Library is home to thousands of historic documents and works of art, including a collection of medieval European and Islamic religious manuscripts, which are available for use in classes and undergraduate research.
Field Trips
Faculty and students take advantage of Bucknell's proximity to major museums and galleries through regularly scheduled trips and individual travel to New York City, Philadelphia, Baltimore and Washington, DC. The three-day, alumni-supported Rothschild-Johnson Weekend introduces students to art galleries and museums in New York City each year.