Stadler Center for Poetry & Literary Arts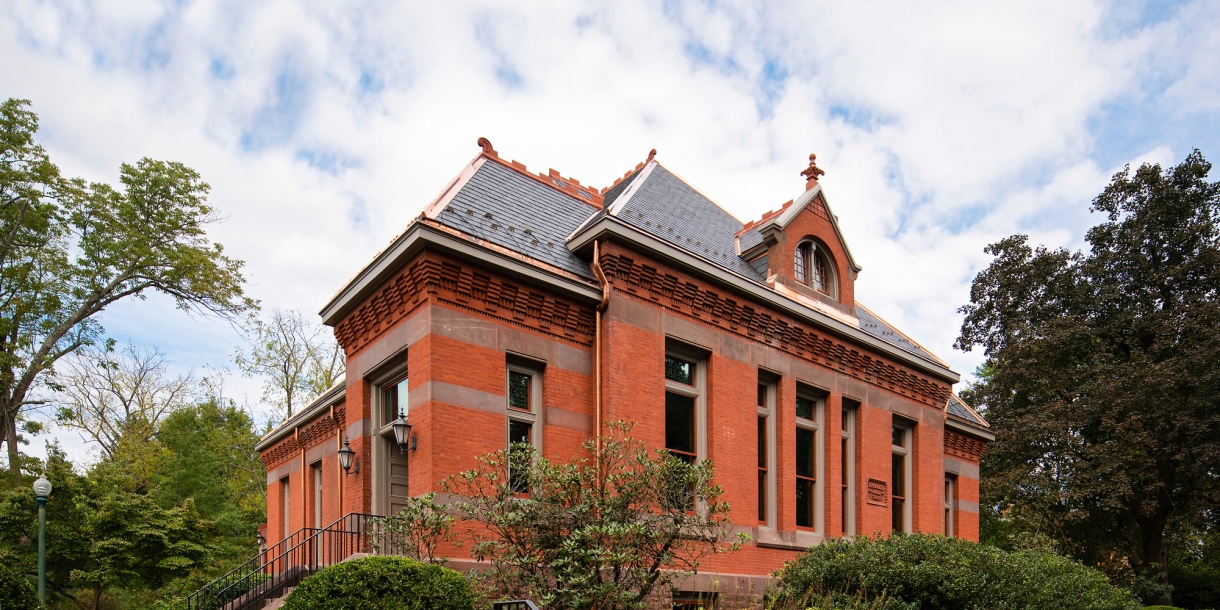 The Stadler Center for Poetry & Literary Arts seeks to foster in a wide and varied audience an appreciation for the diversity and richness of contemporary poetry and other literary arts. We also provide support for writers at various stages of their development and careers, from undergraduates to established authors to former U.S. poets laureate. Founded in 1988 as a center for poetry, our 2018 name change reflects and honors our longtime focus on poetry while recognizing our expanded offerings in other literary genres. Our robust programming includes readings, fellowships, residencies, and more.
Our Latest Newsletter
In this issue of the Stadler newsletter, Chet'la Sebree, the new director of the Stadler Center for Poetry & Literary Arts, presents literary work by former Stadler Center guests and residents that addresses our moment of racial unrest. The newsletter highlights artist Nekisha Durrett and features a link to a resource list developed by Bucknell's Griot Institute for the Study of Black Lives & Cultures.
Upcoming Application Deadlines
Please note that all applications must be submitted via our online application portal*.
*We are changing our application platform to SlideRoom. If you started an application in our old system, you will need to restart your application using SlideRoom. (You may still extract your information from our old application.)
If you have already sent your recommendation requests by way of our old software, no need to worry. We will continue to accept recommendations in that software and we will upload the documents to SlideRoom when we receive them. Be aware that the new SlideRoom application will require you to include recommenders' info, and this will cause your recommenders to receive a second recommendation request. We suggest letting your recommenders know that they can disregard the SlideRoom email if they have already sent their letters via the old software. If they have not sent their recommendations yet, they should do so using the SlideRoom prompt.
See The Adroit Journal's feature on students admitted to the 2020 Bucknell Seminar for Undergraduate Poets
Undergraduate poets Heath Wooten, Helli Fang, Hajjar Baban, Isabella Escamilla, Lily Lauver, Eileen Huang, Taylor Garrison, Anu Vitasta, Miyah Powe, Grace Pursel, Anika Potluri, Prairie Dalton and George Jensen are featured in The Adroit Journal, issue 33.
Introducing the 2019-20 Stadler Fellows and Philip Roth Residents in Creative Writing
2019-20 Stadler Fellows 
Maggie Milner 
Noah Baldino
2019-20 Roth Residents 
Monterica Neil (Fall 2019) 
Leah Hampton (Spring 2020)
West Branch
The Stadler Center is the home of West Branch, Bucknell's national journal of poetry, fiction, essays and reviews, edited by G.C. Waldrep. 
Stadler Center for Poetry & Literary Arts