Poetry Path
Take a walk through historic downtown Lewisburg and Bucknell University's campus and experience poetry along the way. Inaugurated in 2012, the Poetry Path consists of ten markers around the community, each of which features a poem selected for its thematic resonance with a culturally significant Lewisburg site. The path traces a one-mile loop along public thoroughfares, beginning and ending at the Stadler Center.
In keeping with the Center's mission, the Poetry Path seeks to make contemporary poetry a part of everyday life. The path is periodically updated with an entirely new selection of poems and now features a fresh series of markers for 2021-22.
The Poetry Path is wheelchair accessible and open year-round.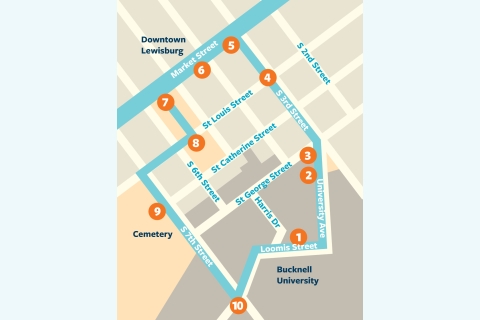 Contact Details
Stadler Center for Poetry & Literary Arts