Poetry Path
Inaugurated in 2012, the Stadler Center's Poetry Path received a fresh selection of poems for 2021-22. The path traces a one-mile loop along public thoroughfares, beginning and ending at the Stadler Center.
In keeping with the center's mission, the Poetry Path seeks to make contemporary poetry a part of everyday life. The path is periodically updated with an entirely new selection of poems and now features a fresh series of markers installed in 2021.
The Poetry Path is wheelchair accessible and open year-round.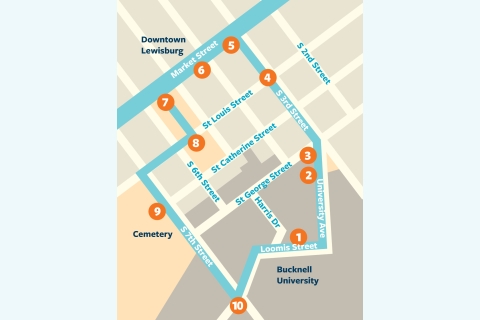 Contact Details
Stadler Center for Poetry & Literary Arts