Bucknell Seminar for Undergraduate Poets
Held for three weeks in June, the renowned Bucknell Seminar for Undergraduate Poets provides an extended opportunity for undergraduate poets to write and to be guided by established poets. The program is modeled after artist colonies and conferences where staff and visiting poets conduct writing workshops and offer lecture/discussions, present readings of their own work, and are available for individual conferences. The program is under the direction of alumna K.A. Hays '03.
In the past, such poets as Kaveh Akbar, Aracelis Girmay, Terrance Hayes, Dana Levin, Ada Limón, Carl Phillips, and Mary Ruefle have served as visting poets. Numerous readings provide the participants with the opportunity to hear and be heard by their peers. Applicants compete for ten places in the Seminar, all of which come with fellowships. Fellowships include tuition, housing in campus apartments and meals. Accepted students are responsible only for their travel to Bucknell and a modest library deposit. A limited number of travel scholarships are available.
2022 Bucknell Seminar for Undergraduate Poets
The 2022 Seminar will be held virtually from June 4 – June 25, 2022. Each accepted student will receive a $1,000 stipend to support the cost of housing, meals, and/or any technological needs during the three-week Seminar. The application deadline is Jan. 31, 2022.
Visiting Poets
Philip Metres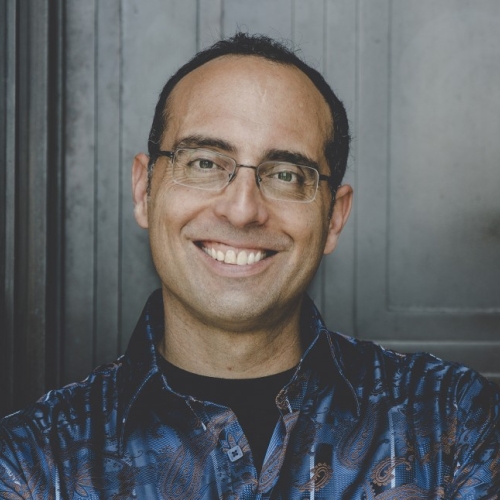 Philip Metres is the author of ten books, including Shrapnel Maps (Copper Canyon, 2020), The Sound of Listening: Poetry as Refuge and Resistance (University of Michigan, 2018), and Pictures at an Exhibition (University of Akron, 2016). His work—poetry, translation, essays, fiction, criticism, and scholarship—has garnered fellowships from the Guggenheim Foundation, the Lannan Foundation, the National Endowment for the Arts, the Ohio Arts Council, the Watson Foundation. He is professor of English and director of the Peace, Justice, and Human Rights program at John Carroll University.
Raena Shirali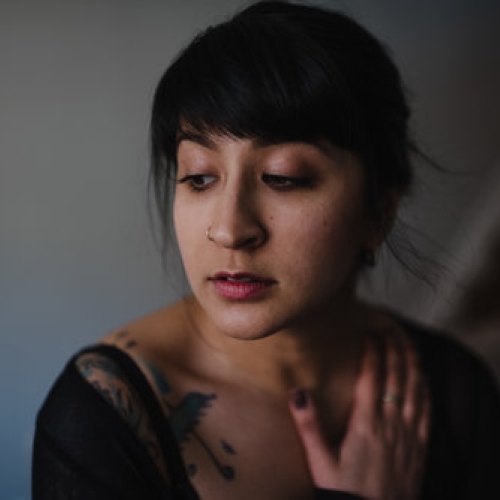 Indian American poet Raena Shirali is the author of GILT (YesYes Books, 2017). Born in Houston, Texas, & raised in Charleston, South Carolina, she earned her MFA from The Ohio State University. An assistant professor of English at Holy Family University in Philadelphia, she has performed at such venues as: the 92Y Unterberg Poetry Center in NYC, Boston Poetry Slam at the Cantab, Slam Free or Die, & many more.
Jane Wong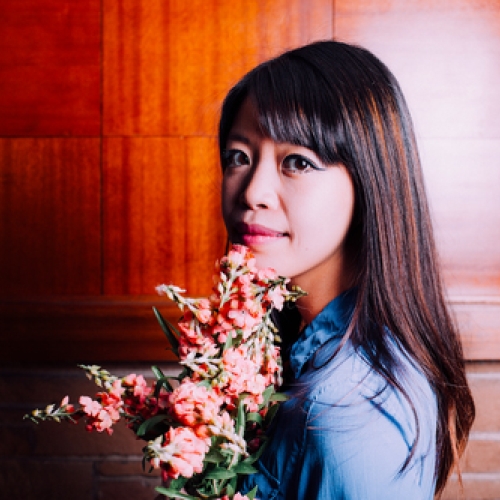 Jane Wong is the author of Overpour (Action Books, 2016), and How to Not Be Afraid of Everything (Alice James Books, 2021). A Kundiman fellow, she is the recipient of a Pushcart Prize and fellowships and residencies from the U.S. Fulbright Program, Artist Trust, 4Culture, the Fine Arts Work Center, Bread Loaf, Hedgebrook, Willapa Bay, the Jentel Foundation, SAFTA, Mineral School, and others. She is an Associate Professor of Creative Writing at Western Washington University.
Staff Poets
K.A. Hays, Director
K.A. Hays is the author of Windthrow (2017), Early Creatures, Native Gods (2012), and Dear Apocalypse (2009), all from Carnegie Mellon University Press. A new collection, Anthropocene Lullaby, is forthcoming in 2022. Hays' poems have appeared in such venues as Best American Poetry (2009, 2011) and Best New Poets 2007 (ed. Natasha Tretheway), and widely in journals and magazines. Hays directs the Bucknell Seminar for Undergraduate Poets. She has an MFA from Brown University and has taught creative writing at Bucknell since 2010.
Deirdre O'Connor, Associate Director
Deirdre O'Connor is the author of The Cupped Field (Able Muse 2019), and Before the Blue Hour (2002), recipient of the Cleveland State Poetry Prize. She has been awarded residencies from the Vermont Studio Center and the Achill Heinrich Boll Association. A native of Pittsburgh, she holds an MFA from the Pennsylvania State University. She directs the Writing Center at Bucknell.
Joshua Garcia, Seminar Associate
Joshua Garcia is the 2021-22 Stadler Fellow in Arts Administration. His poetry appears in Arts & Letters, Image, The Massachusetts Review, Poet Lore, and elsewhere. He earned his MFA from the College of Charleston.
Sylvia Jones, Seminar Associate
Sylvia Jones is the 2021-22 Stadler Fellow in Literary Editing. Jones is a writer, educator and prison abolitionist. Her work appears in Scalawag, Ponder Review, DIAGRAM, TheSanta Clara Review,Spilt Milk and elsewhere. She has received support and fellowship from the Jack Straw Cultural Center, PEN America, Shenandoah, Topical Cream, The Emerging Artist Initiative, Poets at the End of The World Collective, Costura Creative, The Baltimore Office of Promotions and the Arts, and The Maryland State Arts Council. She is currently at work on her debut poetry collection. She earned her MFA from American University.
See The Adroit Journal's feature on students admitted to the 2020 Bucknell Seminar for Undergraduate Poets
Undergraduate poets Heath Wooten, Helli Fang, Hajjar Baban, Isabella Escamilla, Lily Lauver, Eileen Huang, Taylor Garrison, Anu Vitasta, Miyah Powe, Grace Pursel, Anika Potluri, Prairie Dalton and George Jensen are featured in The Adroit Journal, issue 33.
Frequently Asked Questions
Contact Details
Stadler Center for Poetry & Literary Arts