Bucknell Seminar for Undergraduate Poets
Held for three weeks in June, the renowned Bucknell Seminar for Undergraduate Poets provides an extended opportunity for undergraduate poets to write and to be guided by established poets. The program is modeled after artist colonies and conferences where staff and visiting poets conduct writing workshops and offer lecture/discussions, present readings of their own work, and are available for individual conferences. The program is under the direction of alumna K.A. Hays '03.
In the past, such poets as Kaveh Akbar, Aracelis Girmay, Terrance Hayes, Dana Levin, Ada Limón, Carl Phillips, and Mary Ruefle have served as visting poets. Numerous readings provide the participants with the opportunity to hear and be heard by their peers. Applicants compete for ten places in the Seminar, all of which come with fellowships. Fellowships include tuition, housing in campus apartments and meals. Accepted students are responsible only for their travel to Bucknell and a modest library deposit. A limited number of travel scholarships are available.
2021 Bucknell Seminar for Undergraduate Poets
The 2021 Bucknell Seminar for Undergraduate Poets is scheduled for June 5–26, 2021. The application deadline is Jan. 31. 2021. The seminar will be held virtually rather than in-person in 2021, and each admitted undergraduate Fellow will be awarded $1,000 to support lodging, food, and/or technology needs while participating in the three-week Seminar.
Visiting Poets
Victoria Chang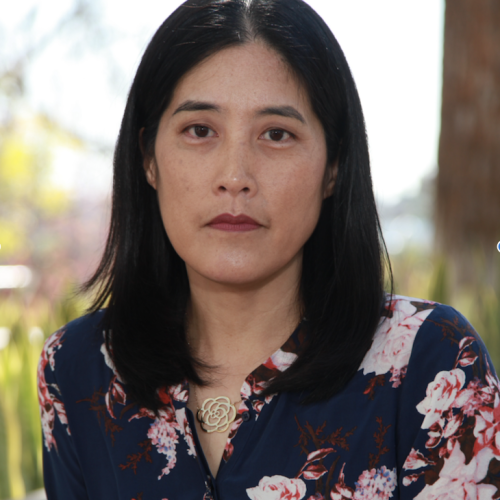 Victoria Chang's most recent book of poems, OBIT, was published by Copper Canyon Press in Spring, 2020. Other books are Barbie Chang, The Boss, Salvinia Molesta, and Circle. Her children's picture book, Is Mommy?, illustrated by Marla Frazee, was named a New York Times Notable Book. She has received a Guggenheim Fellowship, a Sustainable Arts Foundation Fellowship, the Poetry Society of America's Alice Fay Di Castagnola Award, a Pushcart Prize, and a MacDowell Fellowship. She lives in Los Angeles and teaches in Antioch's Low-Residency MFA Program. 
Marcus Jackson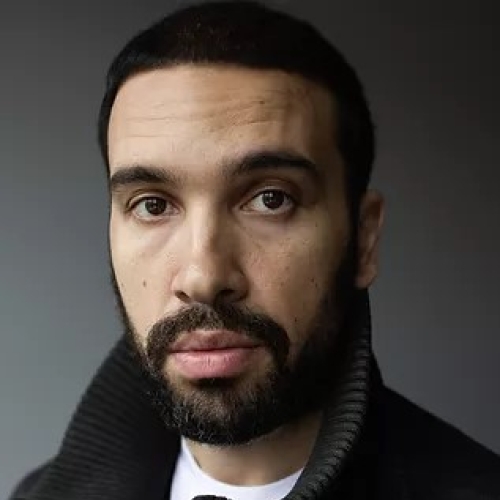 Marcus Jackson studied poetry in NYU's graduate creative writing program and as a Cave Canem fellow. His poems have appeared in such publications as The American Poetry Review, The New Yorker, and The New York Times Magazine. His second book of poems, Pardon My Heart (Northwestern University Press/TriQuarterly Books), was recently released. Of Pardon My Heart, Jeff Gordinier for The New York Times writes, "Jackson's collection confirms the arrival of a thrilling new voice in American poetry, one whose writing, on page after page, has the fullness and glow of a jubilee." Jackson lives with his wife and child in Columbus, Ohio, and teaches in the MFA programs at Ohio State and Queens University of Charlotte.
Analicia Sotelo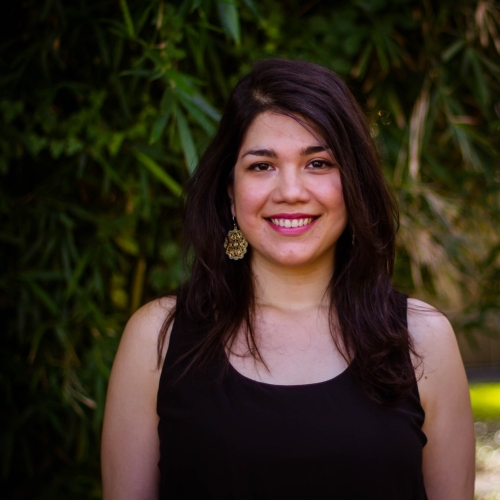 Analicia Sotelo is the author of Virgin, the inaugural winner of the Jake Adam York Prize, selected by Ross Gay for Milkweed Editions, 2018. She is also the author of the chapbook, Nonstop Godhead, selected by Rigoberto González for a 2016 Poetry Society of America National Chapbook Fellowship. She is the recipient of the 2016 DISQUIET International Literary Prize, a Canto Mundo fellowship, and scholarships from the Community of Writers at Squaw Valley and the Image Text Ithaca Symposium. Analicia holds an MFA in Poetry from the University of Houston and works at The Black Sheep Agency. She serves as an Adroit Journal Summer Mentor, a committee member of the Poison Pen Reading Series, and on the City of Houston's Millennial Advisory Board. 
Staff Poets
K.A. Hays, Director
K.A. Hays is the author of Windthrow (2017), Early Creatures, Native Gods (2012), and Dear Apocalypse (2009), all from Carnegie Mellon University Press. Her poems have appeared in Best American Poetry (2009, 2011), Best New Poets 2007 (ed. Natasha Tretheway) and other anthologies, and widely in journals and magazines. She has an MFA from Brown University and has taught creative writing at Bucknell since 2010. 
Deirdre O'Connor, Associate Director
Deirdre O'Connor is the author of The Cupped Field, which received the Able Muse Book Award and is forthcoming in fall 2019, and Before the Blue Hour, recipient of the Cleveland State Poetry Prize. She has been awarded residencies from the Vermont Studio Center and the Achill Heinrich Boll Association. A native of Pittsburgh, she holds an MFA from the Pennsylvania State University. She directs the Writing Center at Bucknell.
Jennifer Loyd, Seminar Associate
Jennifer Loyd is a poet, editor, and teacher. Her writing has appeared in The Southern Review, Prairie Schooner, Natural Bridge, and elsewhere.
Laura Villareal, Seminar Associate
Laura Villareal earned her MFA from Rutgers University-Newark. Her writing has appeared or is forthcoming in Grist, Black Warrior Review, Waxwing, and elsewhere.
See The Adroit Journal's feature on students admitted to the 2020 Bucknell Seminar for Undergraduate Poets
Undergraduate poets Heath Wooten, Helli Fang, Hajjar Baban, Isabella Escamilla, Lily Lauver, Eileen Huang, Taylor Garrison, Anu Vitasta, Miyah Powe, Grace Pursel, Anika Potluri, Prairie Dalton and George Jensen are featured in The Adroit Journal, issue 33.
Frequently Asked Questions
Stadler Center for Poetry & Literary Arts